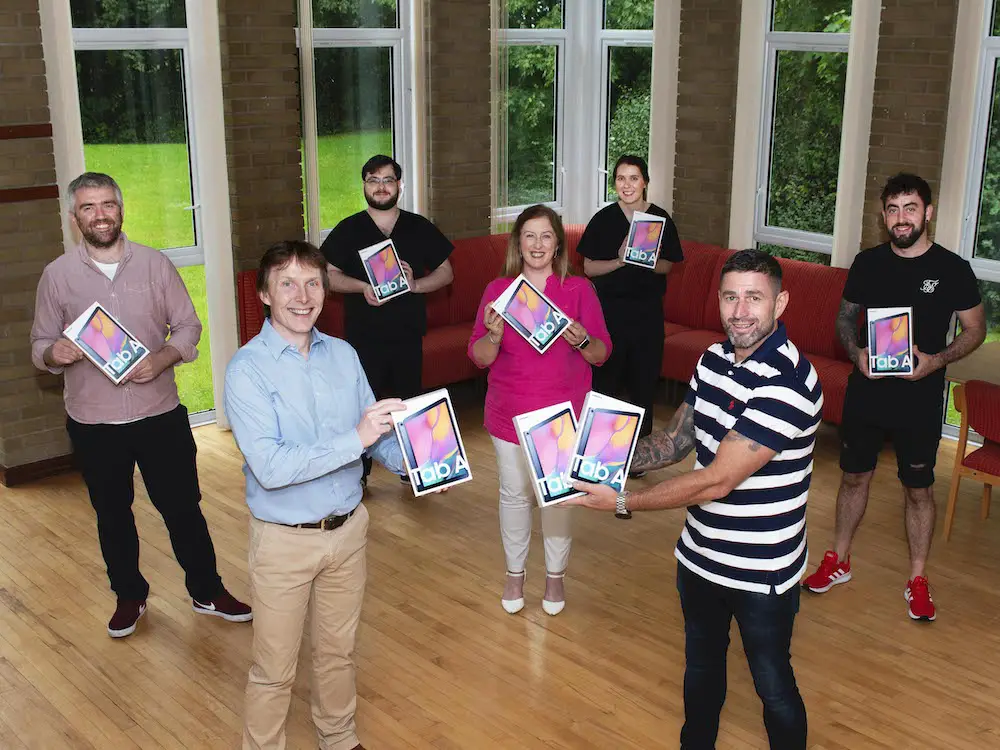 DJs Unite NI, a group of local DJs from across Northern Ireland, has donated eight tablet devices to the Southern Health and Social Care Trust's Virtual Visiting Service.
The team of DJs combined their love for music in efforts to raise money for Health and Social Care Trusts during the COVID-19 pandemic via numerous 12 hour music marathons on Facebook & Twitch.
DJs Unite would like to thank everyone who helped, donated and supported them to make the donation possible.
Dr Neal Morgan (Renal Consultant and Virtual Visiting Lead) and Gerardette McVeigh (Trust Volunteer Co-ordinator) thanked DJs Unite NI and those who contributed to such a kind and much appreciated donation.
Dr Morgan added: "Hospital visiting, due to the current pandemic has been restricted, and whilst patients and families understand the importance of visiting restrictions in preventing the spread of infection, we really appreciate the challenges this presents for friends and families not being able to see their loved ones in hospital.
"So, from Monday 13 July our Medical Student Technicians have been piloting a new virtual approach to hospital visiting at Craigavon Area Hospital.
"The Virtual Visiting service uses tablet devices to connect families at home to their loved ones in hospital and aims to bring some comfort at this difficult time.
"We are enormously grateful for the additional eight Samsung tablets that DJs Unite has provided the service with. Relatives wishing to avail of this pilot service at Craigavon Area Hospital should call our Virtual Visiting co-ordinator between 9am and 5pm on 077 7651 6419.
"Please be patient, our team will do the best they can to meet demand for this service. Following the pilot we plan to provide Virtual Visiting as a Trust wide service."
Sign Up To Our Newsletter