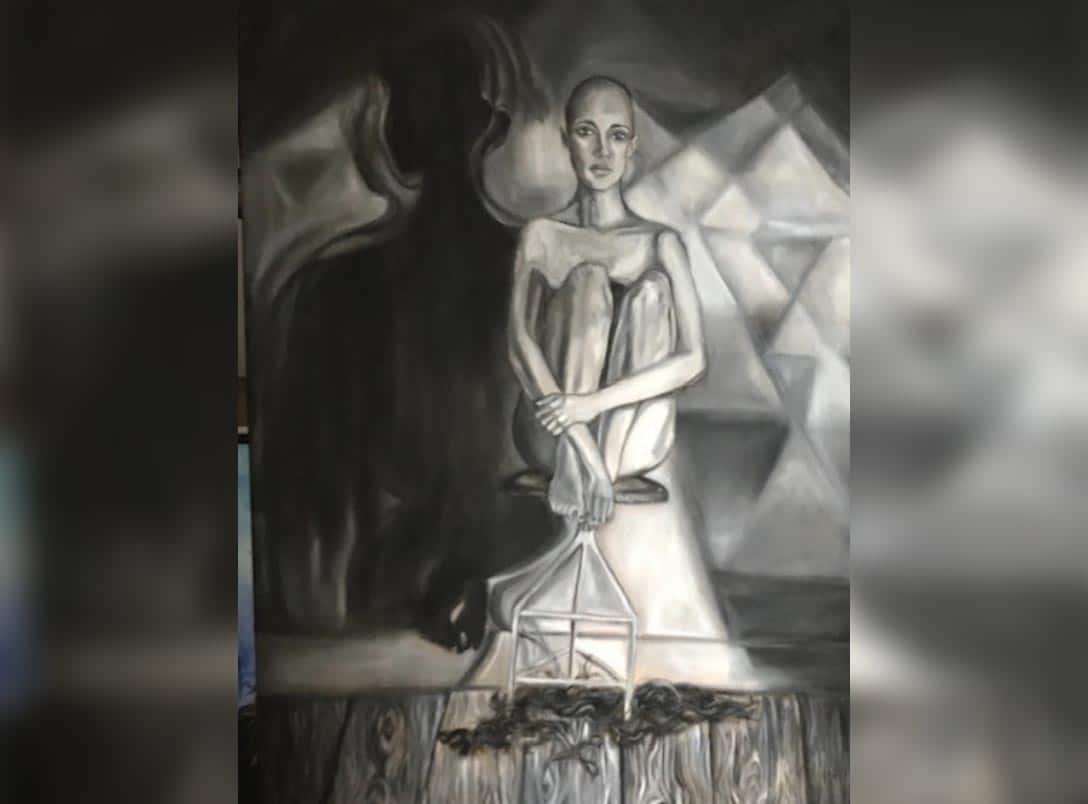 A County Armagh student's painting – which went missing after an exhibition in Belfast – has been located.
As Armagh I reported last night, the piece had taken Riona Kearns three months to complete.
The Belfast School of Art BA Hons Fine Art class of 2021 had exhibited their works in 'Arts for All' in Cityside Belfast between April 14 and 28.
The exhibition had been delayed due to the pandemic and was attended and supported by the Chancellor of Ulster University, the artist Dr Colin Davidson.
Riona Kearns, from Craigavon, was one of those exhibiting at the show.
But an oil painting on canvas by Riona, measuring 60cm X 42cm and entitled 'Girl on a stool', has gone missing from the exhibition and cannot be found.
As mum Cathriona said, the painting had great sentimental value for her daughter.
The painting took Riona three months to complete and was part of a series of paintings undertaken by her on the effects of cancer.
She said last night: "The missing painting reflects the often-devastating feeling of hair loss and changing body image that many cancer survivors experience resultant from cancer treatment.
"The painting has been shown in several exhibitions and given the great sentimental value attached to it she is absolutely devastated and is appealing for its return."
Today there was some great news to report.
Cathriona again contacted Armagh I after we helped with a public appeal for information to have the painting returned.
She said: "The painting was recovered this morning.
"We are hugely relieved and believe the coverage contributed to it being found."
All's well that ends well – thanks to all who shared for your help!
Sign Up To Our Newsletter