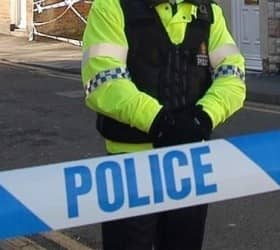 An Armagh City man has appeared in court charged with attempted murder after a man sustained multiple stab wounds in Craigavon.
Before Lisburn Magistrates' Court on Saturday was Peter Colin Baron Maloney.
The 26-year-old, of Drumarg Villas in Armagh, is accused of attempted to murder Brian Ward at Clanrolla Park in Craigavon on Thursday evening.
The court was told by a detective that the incident was apparent road rage.
The victim, the court learned, remains in a critical condition in hospital.
He sustained eight stab wounds and is also being treated for a punctured lung.
The incident occurred at around 7pm on Thursday following an altercation involving the driver of a dark coloured car.
A detective told Saturday's court he believed he could connect defendant to the attempted murder charge.
The accused was released on bail upon payment of two cash sureties of £1,000.
He is due back in court on April 1.
Read more news:
Terminal cancer patient Willie weds soul-mate Lyndsey thanks to public generosity
Two men charged after arson attack on boxing club
First Minister told nothing short of new build and sixth form will do for Markethill High
Digger stolen and driven three fields before loaded onto lorry
Armagh company prosecuted after worker falls from height and breaks nine ribs
Vandals damage four vehicles as car dealership is targeted over the weekend
South Armagh primary school gets £1.5m funding boost
Picture shows man caught trying to force open window of Co Armagh home