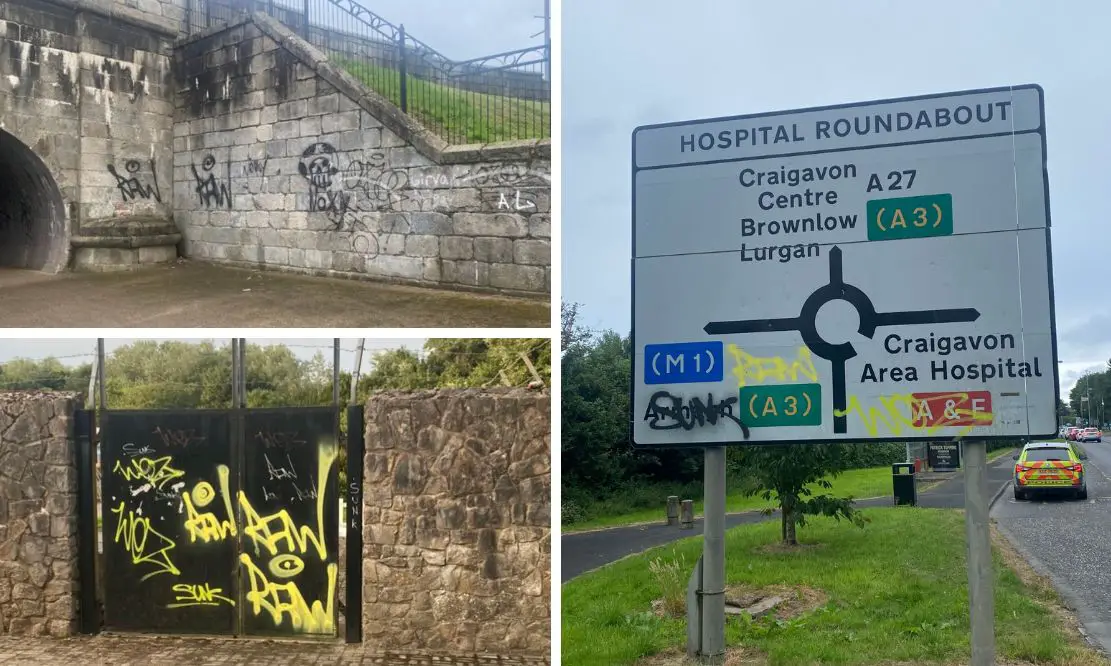 If you have ever found yourself driving on the roundabouts at Craigavon, you will likely have noted the high levels of graffiti, with tags daubing most of the signs on the route between Portadown and Lurgan.
Police say they have "dealt with" nine individuals involved in the vandalism, with investigations against two further individuals currently ongoing.
This comes after an appeal for the public's help from police to put an end to graffiti in the Portadown and Craigavon areas.
A spokesperson for the PSNI said: "Brownlow Neighbourhood Policing Team would like to thank the local community that have helped us to identify some of those responsible for the graffiti that can be seen in our area.
"So far we have dealt with nine individuals, and there are currently a further two individuals being investigated.
"If you have any further information to assist police please contact 101 and quote serial 1131 of 02/07/22. We can't do this without your help."
Graffiti has become a huge problem in the wider Portadown, Craigavon, and Lurgan area in recent months, with Ciaran Toman, SDLP councillor for Lurgan, slamming "spray-can warriors" who plastered "homophobic and anti-Irish" graffiti over an underpass in Lurgan in July.
Since then, graffiti in the area has been on an upward trend.
Sign Up To Our Newsletter