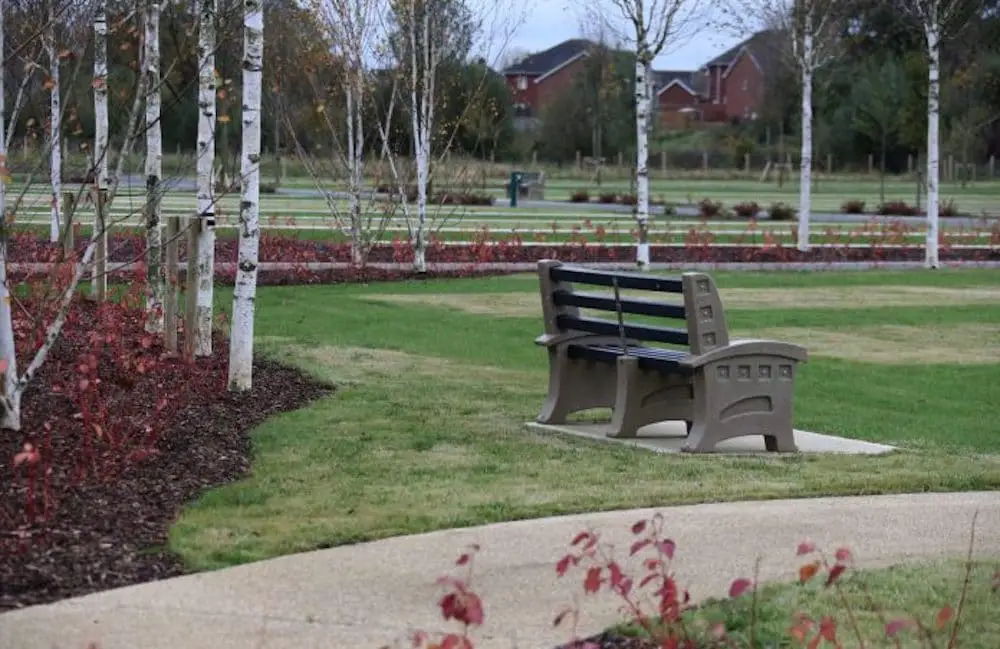 Armagh City, Banbridge and Craigavon Borough Council is working to find a solution to the "desperately appalling" problems at Kernan Cemetery.
In line with council policy, the new section of the cemetery, which opened in 2018 uses a plastic mesh as a walkway, instead of a solid footpath.
However, the ground at the cemetery is not as firm as had been hoped, leading to some distressing scenes and numerous complaints from members of the public.
In a letter to Council about the issue, DUP MLA Jonathan Buckley detailed a complaint he received in March about a burial that took place at the cemetery.
"The conditions described at the time were extremely disturbing and it seemed the grieving family had suffered unnecessary distress," said the Upper Bann representative.
"My understanding is that there were issues with the grave itself having been dug previously and then sunken in on itself again.
"I know this issue is not uncommon in many cemeteries, however, the family in attendance were standing in mud and wet ground waiting for the grave to be rectified and the coffin lowered.
"The reason I am raising this at this stage is that I have now received a number of consistent complaints. It seems that the area, in the absence of solid footpaths, is very wet, muddy and is, in my view unacceptable."
The issue was discussed during a meeting of Council's environmental services committee meeting.
During the meeting the committee's Chair, Councillor Darryn Causby told members that the path in this section of the graveyard has become "unsafe".
"The issue will be discussed in confidential business as there will be procurement implications," said Cllr Causby.
"However, there have a been a significant number of complaints about the new section of the graveyard, Section C.
"It is a desperately appalling situation that is no fault of the staff on site who have handled the situation professionally and as best they can."
When asked by Councillor Keith Haughian why the letter was included in public business and not held for the confidential discussion, the Chair explained he was of the belief the public needed to know Council is working to find a solution.
"The issue has been raised on a number of occasions with Council officers," said Cllr Causby.
"It is of public interest and I think the public should be reassured we are trying to do something about it.
"Now, what way that plays out will need to be discussed confidentially but it is important the public is aware we are working on it."
Sign Up To Our Newsletter