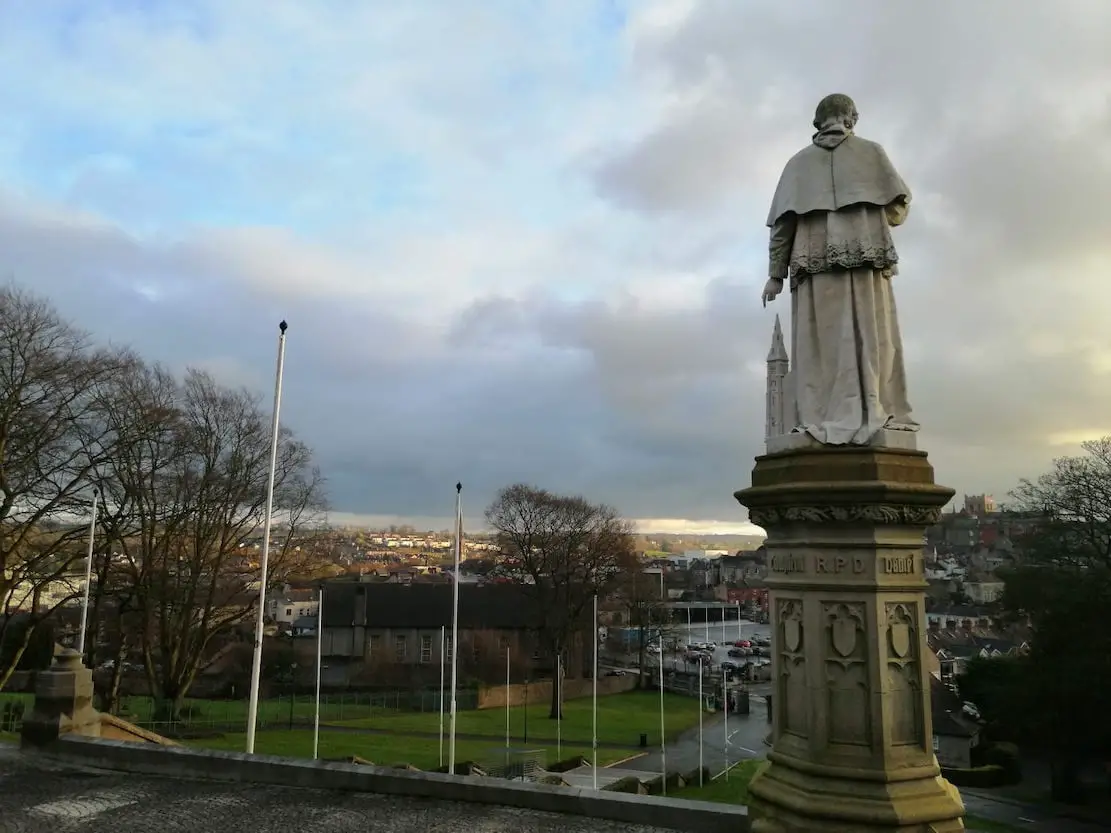 Council is looking at ways to exploit opportunities to bring tourists to the borough this summer season as most people look set to holiday at home.
Tourism was valued in the region of £27m to the Armagh City, Banbridge and Craigavon borough's economy in 2019.
Since March 23, Northern Ireland has been in lockdown by order of the Government due to Covid-19 and at the outset tourism and hospitality were hit particularly hard.
Now as restrictions gradually begin to ease council officials and councillors have been exploring what can be done in a fast-changing but still uncertain time.
Head of Tourism, Arts and Culture Brian Johnston presented a report to a remote meeting of the regeneration committee this week, briefing councillors and taking questions on the current state of play.
He told those taking part: "The trading landscape for 2020 looks very difficult and uncertain and certainly this year there would be an increased emphasis on the domestic market, that being Northern Ireland and the Republic of Ireland, and we will be working with our partners in Tourism Ireland.
"They are gearing up for the return of the international markets hopefully in 2021. Some of those, like everything else, will come on slower than others.
"The nearer to home markets within the UK we envisage coming off fairly quickly and then international markets after that."
Mr Johnston said so much is not yet known, in terms of airlines, infrastructure around tourism and such issues still had to be determined and observed to see how it all rolls out.
But he said that over the last number of months his team had been working closely within tourism and regeneration and helping businesses.
"We've been as proactive and up front as we can be," said Mr Johnston.
He said he and a directorial colleague had been in contact with Tourism Northern Ireland and the other councils last week.
He revealed that the chief executive of Tourism NI had said 70 per cent of tourism had fallen outside grant schemes and these businesses had been hard hit.
Mr Johnston said his team had been in contact "every day" with businesses to tailor help for them and offer advice and added: "You can see the innovation coming forward from a lot of sectors in trying to come up with innovative solutions."
He explained that across Europe countries had been "easing quite a bit, maybe two or three weeks in advance of us" and they had been looking and learning to see how restaurants and the hospitality sectors elsewhere have adapted and had been feeding this back into conversations with the businesses locally.
Mr Johnston said the borough had a "number of perceived tourism hubs", like Armagh City and Banbridge in particular, and the orchards, and the question must be: "How do we move people around the destinations, what is going to be the product when we reopen?"
"Tourism is really fortunate that there is good partnership," the officer added. "Northern Ireland is a small place in this respect but we have all those bodies, the likes of Tourism NI, Hospitality Ulster, Northern Ireland Tourism Alliance, and that's allowed us to feed up into the national agenda."
Ulster Unionist Alderman Ian Burns said the hospitality and tourism industry had been hit very hard and a lot of the businesses had fallen outside the grants scheme.
"When it comes to shopping we can say shop local, think local," he added. "It's going to be more difficult to get hospitality and tourism up again.
"Not a lot of people want to stay on their own doorstep so there's going to be a big, big task ahead trying to get people to stay in some of the hotels and guesthouses we have locally."
And Sinn Fein Councillor Garath Keating said: "There might be a bit of an opportunity this summer as people will be slightly more apprehensive about getting on aeroplanes and going through airports.
"In terms of the shop local message it might be an opportunity this summer to encourage people across this island to look at domestic tourism and come and explore and look at what we do have on offer here."
He asked: "Are we ready to open Kinnego Marina and Gosford camping and the other various hospitality locations in our own borough?"
Mr Johnston said he would check and bring back information on Gosford and Kinnego Marina.
But he advised: "There is going to be increased competition. Failte Ireland have secured a lot more money in the south and will be quite aggressively promoting to get those domestic people in Northern Ireland to come down to the Republic. Tourism NI are trying to get the same push."
He said discussions had taken place regarding joint campaigning and marketing.
And he added: "A number of areas over the weekend and the previous weekend had found resistance from residents, particularly in coastal areas where there's large numbers of people congregating, there was some kick back from the local residents. And we've seen that throughout the lockdown period in different parts of the country and in Donegal and so forth."
He said Tourism NI and Failte Ireland had been conducting a "perception survey" on a weekly basis to "get a sense of where people are at".
Mr Johnston explained that the consensus is that the first people to travel will be families because they have been "cooped up" and they will be "target number one in terms of what we will go forward with".
SDLP Councillor Mealla Campbell agreed that an "aggressive" push was required to get people to look at coming here to the ABC borough.
"There are opportunities by virtue of the fact that many people will be planning to stay locally and not venturing further afield," she said.
"I think we have to use that opportunity to sell ourselves.
"Not everybody will be able to get to the North Coast, not everybody will be able to go to Newcastle or wherever they plan to go, so there are opportunities there to sell the product that we have and to sell our services and facilities here locally."
Sign Up To Our Newsletter