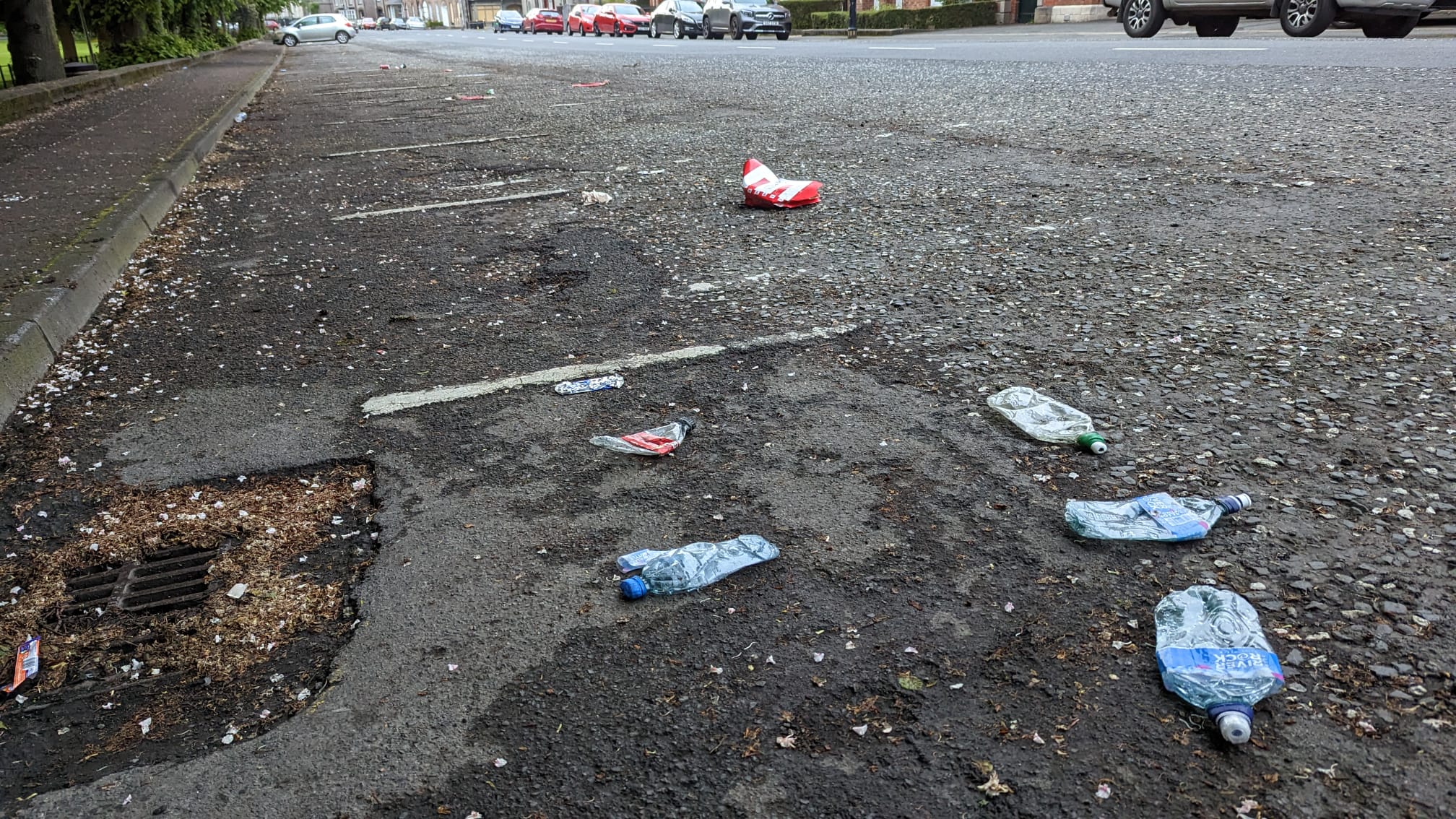 Councillors from across Armagh City, Banbridge and Craigavon Borough Council have expressed concern at the number of targets missed by the local authority's environmental services department in the 2022/23 year.
Speaking at a meeting of Council's environmental services committee on Thursday, June 8, Alderman Stephen Moutray raised the issue noting the department's business plan progress report shows it achieved only 35.7 per cent of its targets in the 2022/23 business year.
The Lurgan representative noted that 35.7 per cent of the targets were regarded as "have fallen slightly short or are behind schedule" (marked amber) and 28.6 per cent have "not been achieved or have been missed" (marked red).
Describing these figures as "somewhat concerning" Alderman Moutray asked what Council is intending to do to improve the situation and told the committee "we really need to see an improvement".
Council's strategic director of neighbourhood services, Jonathan Hayes accepted Alderman Moutray was "quite right" in his assessment and told the chamber specific "action plans" would be adopted in relation to those objectives that were not marked green this year.
He also assured members they will be kept up to date Council's transformation programme over the summer months.
"Over the summer months we will be updating members with a view to a more detailed report in relation to action plans and outcomes associated with the work to which a number of these items currently relate," he said.
"This has not gone unnoticed from a senior management point of view and we will be ensuring that these actions are closed out in a timely way."
Councillor Julie Flaherty said she was "really quite concerned" about the contents of this report but admitted she was not surprised by its contents.
"My concern is that we are still sitting here looking at dreadful figures when it comes to the transformation and harmonisation," she said.
"I have a real concern about this department and a real concern for our staff in this department.
"I think it would be useful to know who actually is in charge in some of these places. I do want it on record that I am slightly concerned about some of our staff and the morale within those departments."
Mr Hayes said there had been "good progress" in terms of engagement with staff and promised a contact list would be circulated to all members.
Councillor Tim McClelland asked for an explanation as to how the implementation of the service improvement plan can go from red in quarter two to amber in quarter three and back to red in quarter four.
"This is an action plan that was agreed in 2021/22, what improved in quarter three that went backwards in quarter four," he asked.
Mr Hayes explained that progress was being made as planned during quarter three but a "period of industrial action" impacted on Council's quarter four performance.
Alderman Paul Berry said one of the major problems with the department is the lack of consistency in service levels across the borough and said management needed to quickly "get a grip of the situation" noting it is ultimately rate payers who are losing out on a service they are paying for.
"There is no consistency, there are too many red, too many oranges and not enough greens here," he said.
"We have had working group after working group in relation to the transformation.
"We had one guy in presenting to us in the leisure centre telling us a plan for fleet management and street cleansing and what was going to happen and what wasn't.
"Then, all of a sudden, it died and we as councillors are constantly getting it in the neck in relation to street cleansing and the lack of this service."
He continued: "There are areas I know of that, because one guy is off on holiday, that particular town does not get a litter pick that week.
"You would like to think that there is someone there to manage filling in that post for the next week or next two weeks instead of us as councillors trying to manage it.
"How are we getting on top of this? Are we going to see changes soon? I am sick looking at litter and weeds growing in our town centres and nothing happening.
"It is the ratepayer that is losing out, they are paying rates and are not seeing the delivery of service."
Mr Hayes said these issues will be discussed in detail, in working groups over the summer months, ahead of the rates setting process for the 2024/25 year.
"We will sit down with members and go through this in some detail, the concerns have been noted and will be addressed by officers in due course," he said.
Related: Lifting up our local litter-picking legends
Sign Up To Our Newsletter