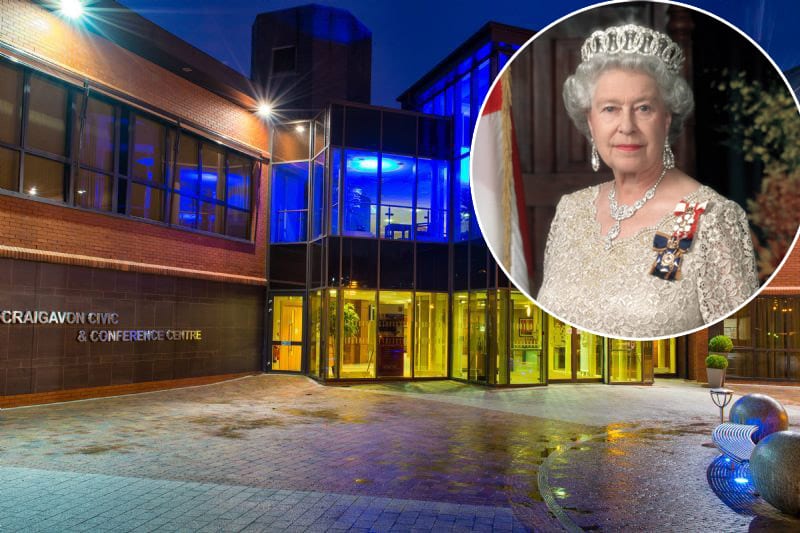 The decision by the council to buy three portraits of the Queen has been condemned by a Sinn Fein councillor.
Councillor Garath Keating has condemned the decision by ABC Council to "waste ratepayers' money".
At the council's full monthly meeting last night, a motion was passed on a series of proposed events to mark the monarch's birthday, including the possibility of purchasing three pieces of commissioned artworks of the Royal, to be displayed at the three main civic buildings in the borough.
Speaking at the meeting, councillor Keating said the area faced much more pressing matters that needed council attention and funding.
"There are many more pressing economic and social issues facing this area. Real issues on which councillors should be focusing their attention and the ratepayers' money," he said.
"We have many small businesses in this area struggling to survive and to continue to employ people. We have appalling provision for our youth, disability and elderly services and local roads that wouldn't look out of place on Mars. I would much prefer to be dealing with these issues this evening, and  I'm sure people outside would rather us all be focusing on them.
"We must also bear in mind that no budgetary provision exists for such expenditure and that as such the proposals will require to be financed out of emergency reserves. I would seriously question the prudence of such an approach".
Speaking to Armagh I following the meeting, cllr Keating further questioned the "appropriateness of some of the proposals".
"In particular the idea of purchasing portraits of the Queen for display in civic buildings flies in face of welcome progress that has been made on such issues over the years," he said.
"I and my colleagues will be exploring options to have the Council rethink the way ahead on this matter. While the Queen's birthday will undoubtedly be an important milestone to be acknowledged for some, for most, other pressing local issues will be a priority at this point in time."
Read more news:
Tayto says call for strike action is 'premature'
Jewellery stolen from Armagh house on St Patrick's Day
'Critical incident team' sent to primary school as shooting victim remains 'stable' in hospital
Ronnie McFall to become first honoured with Freedom of the City and Borough
Council to stage fun days, concert, beacon lighting and more for Queen's 90th birthday
City of Armagh rugby club in major £3m development plans
Council votes to stage civic reception to honour boxing hero Carl Frampton
Join Our WhatsApp
Don't miss a headline with a daily round-up as well as major breaking news. Message 'News' to 07938050001.