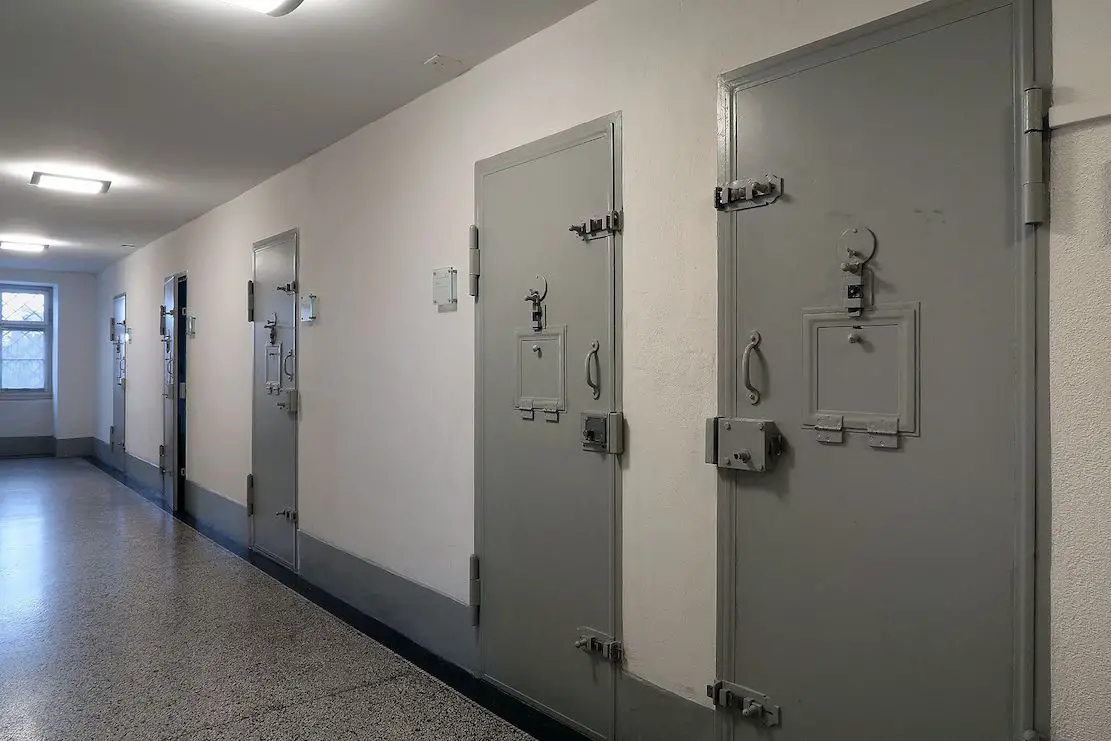 A Co Armagh man who assaulted police and urinated in a cell has been sentenced to three months in prison.
Court heard police had attended the scene to tend to the 23-year-old's friend who had been the victim of an assault.
John Maguire, of Moytown Road, Aghagallon, pleaded guilty to disorderly behaviour, two counts of assault on police, criminal damage, two counts of obstructing police and resisting police at Craigavon Magistrates' Court on Wednesday.
Court heard that on December 16, at around midnight, police were called to assist an injured member of the public on Charles Street in Lurgan.
When they arrived, the defendant began interjecting and causing a disturbance and this continued despite warnings.
At around 1am, Maguire was observed outside the Courthouse bar on William Street fighting with other men.
As police approached the defendant began to shoulder barge officers, becoming aggressive.
He began shouting and swearing and this continued despite police warning him about his behaviour.
When arrested, Maguire stated: "What the f*** you blacks, I have done nothing wrong."
Whilst in custody, the defendant urinated on the floor of his cell.
During interview, Maguire apologised for urinating claiming it was accidental.
Court heard that the defendant had not attended with probation for the preparation of a pre-sentence report due to "work commitments in the south".
District Judge Bernie Kelly stated: "He was on bail for these offences, he should not have been outside of Northern Ireland.
"He chose not to go to probation after I advised him he should."
Defence barrister stated: "On the night in question he consumed a lot of alcohol, he had been drinking most of the day and it was his friend, who had been assaulted, lying on the street covered in blood.
"He reacted wholly inappropriately to the arrival of the police and made a complete nuisance of himself."
He added: "Thankfully no one was injured. If he had not been intoxicated none of this would have happened.
"He has one relevant previous which was a disorderly behaviour back in 2014."
District Judge Kelly commented: "But he also has an alcohol-fuelled offence in 2017 and a very serious offence in 2014."
She stated: "Mr Maguire, these are serious offences, doubly so because of your record.
"The last two entries on your record were alcohol-fuelled and this time you made a nuisance for police who were there to help you."
Maguire was sentenced to three months in prison for the offences.
Defence barrister made it known to the court that the defendant wished to appeal the sentence.
He was granted bail pending appeal of £250.
Maguire was given conditions not to leave Northern Ireland, a curfew between 8pm and 6am along with a complete alcohol ban.
Sign Up To Our Newsletter