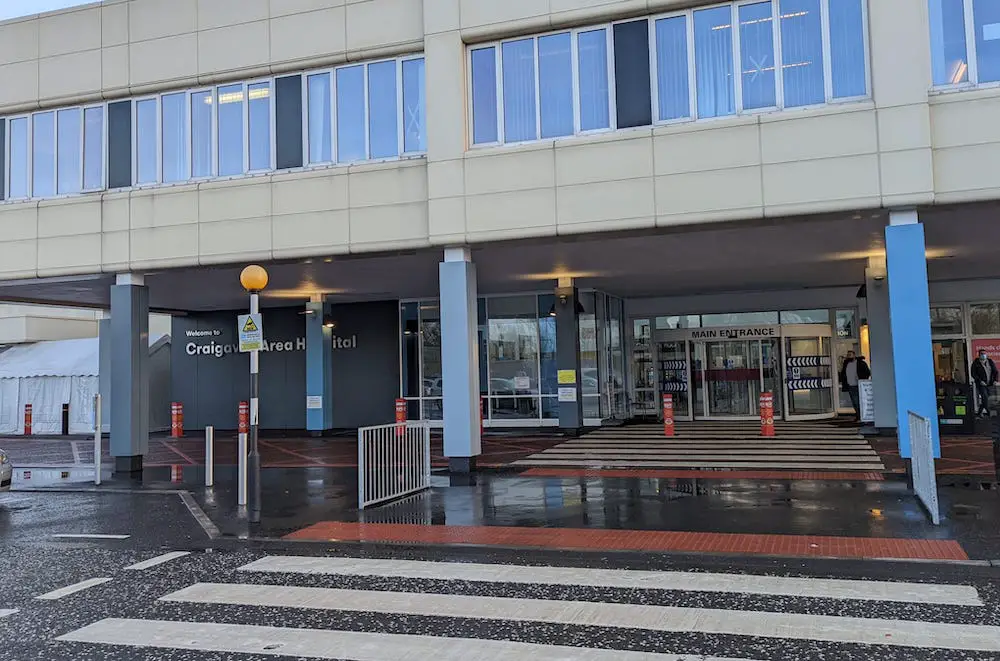 A County Armagh man who punched a nurse to the face and chased another around a room has been jailed for four months.
Paul Conlan, of no fixed abode, appeared before Craigavon Magistrates' Court – via videolink from Maghaberry – charged with two counts of common assault and a single count of criminal damage.
The 57-year-old attacked a nurse at Craigavon Area Hospital on March 10 of this year.
A prosecution solicitor told the court that at approximately 8.05am the defendant was involved in a row with another person and, while the injured party was trying to calm the situation down, Conlan punched her, striking her to the left cheek.
He also kicked her left knee causing her to fall and hurt her back.
The following day, at approximately 8.30am, Conlan aggressively entered the room where a second injured party was present – another nurse – banging the door off the wall, causing damage to the wall.
The nurse asked Conlan to leave and go to the dining room, however, he shouted at the nurse saying, 'that's it, you've had it now'. He then followed the nurse around the room. The nurse described being frightened and in fear of harm from the defendant.
The court heard how all the previous entries on Conlan's record were for common assault, the most recent against his mother.
Defence solicitor, David McKeown, said his client was "deeply apologetic" to which District Judge Bernie Kelly retorted: "He's not, because if he were he wouldn't have done it in the first place. These were nurses and he punched one to the face, kicked the same one to the knee, caused her to fall. How can that be?"
Mr McKeown continued: "I take your worship's point. He's a man with his own difficulties. He struggles in some situations and he struggled on this occasion but that doesn't stop him from being sorry and remorseful after the fact."
District Judge Kelly interjected once again: "The point of being sorry is, when you say you're sorry, you're not going to do it again, and his record would bely that because this is now going to be his fourth and fifth assaults on his record.
"His difficulties doesn't give him the right to punch members of the nursing staff and any attack on members of the medical profession, or indeed any ancillary staff in a hospital setting, has to be certified as so serious there's only one penalty this court can impose."
District Judge Kelly sentenced Conlan to four months in prison on each count, to run concurrently.
Sign Up To Our Newsletter