A new bus stop at Craigavon Area Hospital will be operational from (Thursday), November 10.

It will move from directly in front of the main hospital building to along the main avenue which can be accessed by a dedicated route through Car Park 1.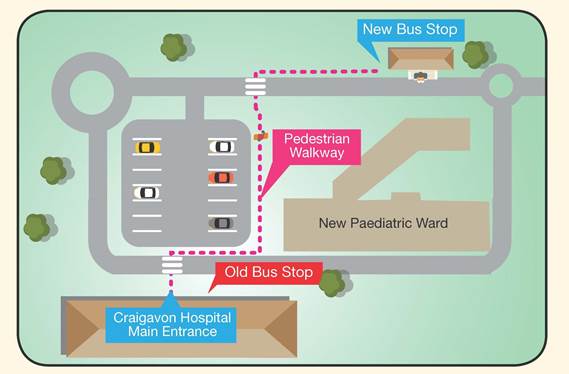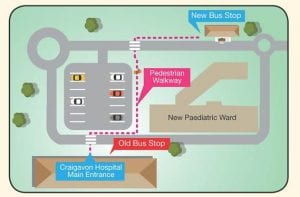 There will be strictly no parking in front of the main building which will be limited for ambulance access and drop-off only.
The relocation of the bus stop is to make way for the construction of a link corridor between the new Paediatric Unit and the main hospital building.
All bus routes and numbers remain the same.
Read more news:
Police release description of man they believe was involved in violent assault
Stunned and gutted: Reaction as Donald Trump is elected to the White House
Donald Trump elected 45th President of the United States of America
When are the Christmas Lights switch-on across ABC council borough?
Man, 60, arrested in Co Armagh on litany of alleged violent offences
Person in distress rescued from river in freezing temperatures
Sign Up To Our Newsletter