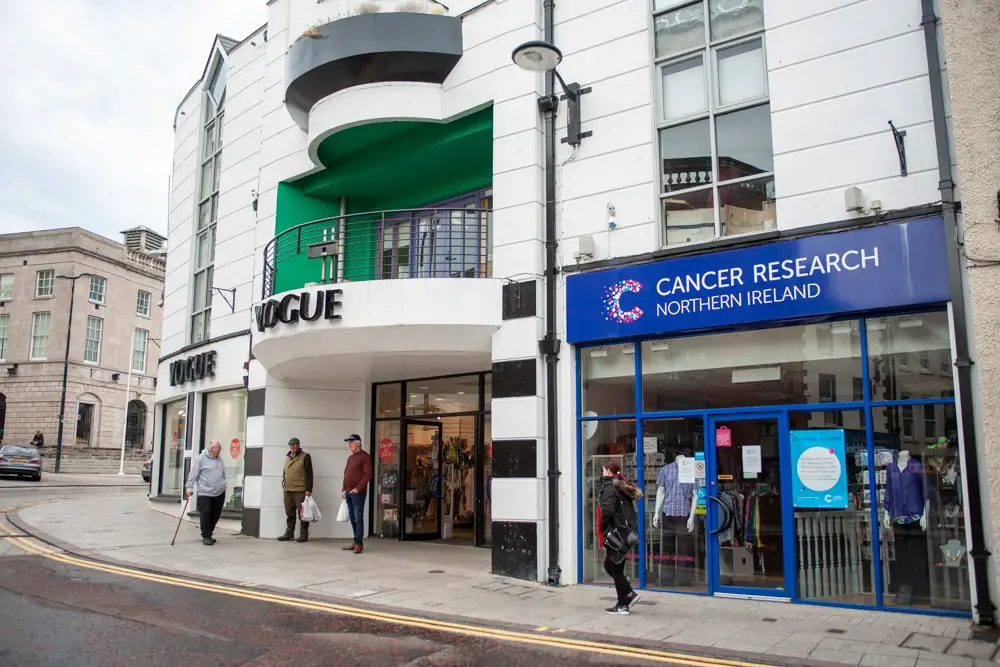 Shoppers are 'bouncing back' to the borough with reports that footfall here is higher than the Northern Ireland average.
And there are early signs that Christmas shopping has been high on some people's agendas as they fear potential future lockdown restrictions could prevent them from being prepared.
Armagh City, Banbridge and Craigavon Borough Council has been told that while down, there is grounds for optimism, as footfall now sits at 80 per cent of what it was last year.
And that 20 per cent drop can be compared to Northern Ireland as a whole where average footfall is down by 40 per cent for the same period.
At the same time, supermarket giant Asda has indicated that Northern Ireland continues to perform "least well off" in relation to an 'income tracker' league table, with a "discretionary weekly spend of only £106".
The information is provided in a report to council's economic committee.
During lockdown and up as far as August, there had been a 32 per cent reduction in footfall.
But the report, having examined the figures and feedback, notes a positive turnaround.
It states: "We have been advised that August witnessed strong trading conditions, potentially fuelled by the 'Back toSchool' trade and we anticipate September's performance to potentially drop off, due to the sharp increase of COVID-19 cases."
Councillors have been told that the indications are that Christmas shopping has started earlier than usual, "driven by anticipation of future potential enhanced restrictions on trading conditions, availability of goods and on movement of people".
Despite some early positive responses being reported to committee, council has simultaneously been told how the Northern Ireland Retail Consortium had stated recently in the media that in fact there "hasn't been the 'bounce back' that retail needs" and advising that they "believe that financial confidence has not returned to Northern Ireland consumers".
The report adds: "Retail experienced a 50% decline in demand across Quarter 2 and a projected 25% decline in demand in Quarter 3. Ulster University research indicates that across Northern Ireland, 249,000 jobs will be impacted by furlough and/or layoffs.
"The Northern Ireland Consumer Council is conducting further research into spending and household income trends across Northern Ireland and we will continue to monitor this going forward."
In conjunction with the Business Partnership Alliance, two comprehensive surveys have been undertaken to ascertain the trading conditions facing businesses across the urban and rural areas of the ABC borough.
The report states: "The initial survey was conducted prior to the reopening of non-essential retail and a further survey has been conducted in late August 2020. Key findings from these surveys include: Majority of businesses have resumed or continued to trade; decreased levels of customer footfall compared to normal; issues with sourcing stock; lower levels of stock availability; increased risk of insolvency; lack of cash reserves beyond six months; increased operating costs due to Covid-19 safety measures; and high levels of uncertainty about the future."
In order to hear first hand feedback from business representatives themselves, arrangements will now be made for members of the Business Partnership Alliance and business network organisations to give a presentation to a future sitting of the economic committee.
Sign Up To Our Newsletter