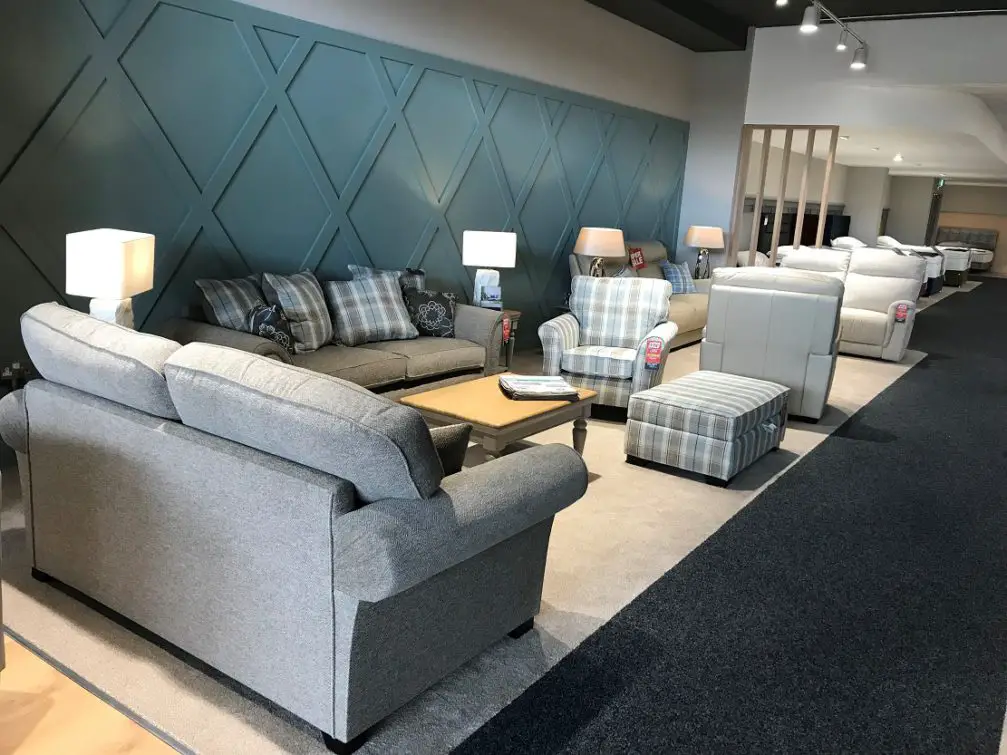 A new flagship store for Bedtime and Sofatime is now open for business in Marlborough Retail Park, Craigavon.
The state of the art home furnishings showroom has a wide range of stylish beds and sofas for shoppers who are looking to treat their house to a furniture makeover.
The store boasts 12,000 square feet of retail space and is filled with beautiful bedframes, snuggly mattresses, and cushy sofas – all on the same floor.
The relocation from the previous Newry showroom to Marlborough Retail Park has been an exciting opportunity for the Northern Ireland based brands, and also for Store Manager Mandy, along with her team.
Mandy is looking forward to welcoming all her new clients into branch soon; "We're delighted to have our brand new Bedtime & Sofatime team in Craigavon.
We are here to serve the needs of the community for all their bed and sofa needs, so come on in for a lie down or a sit down."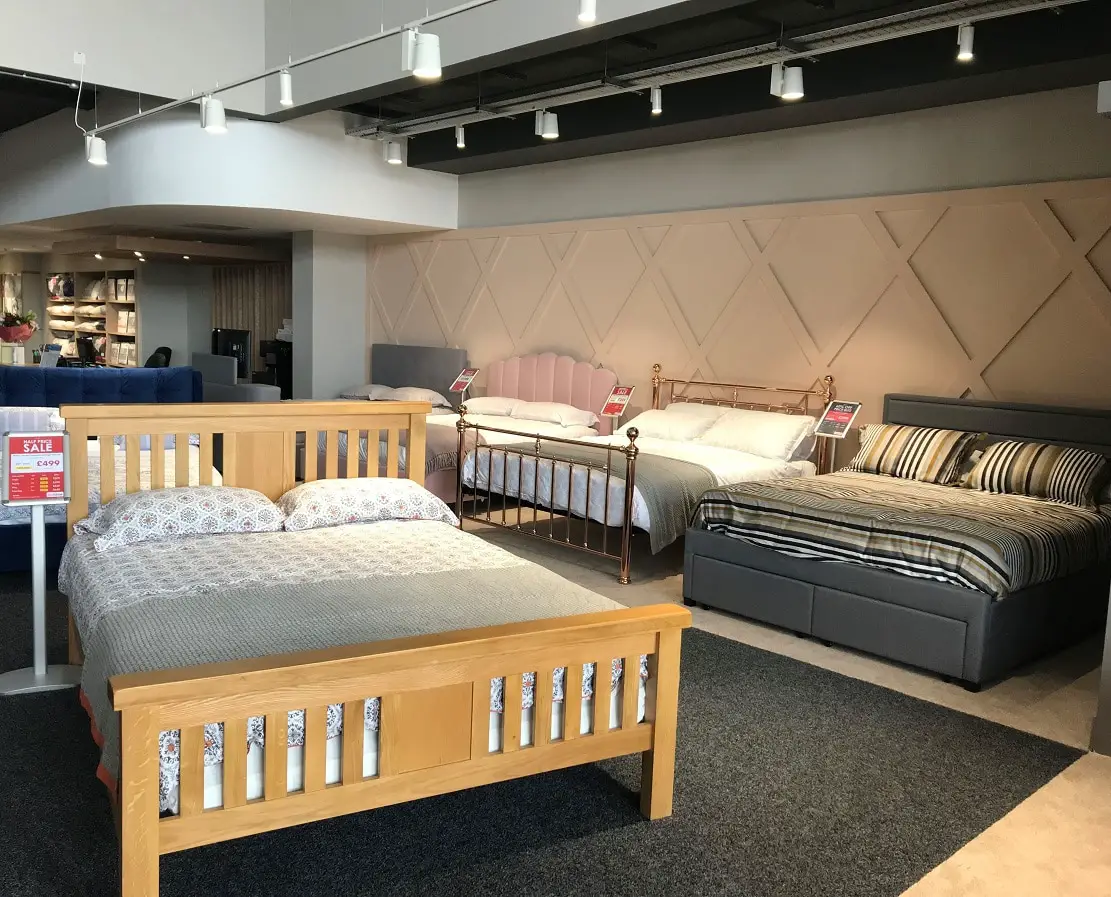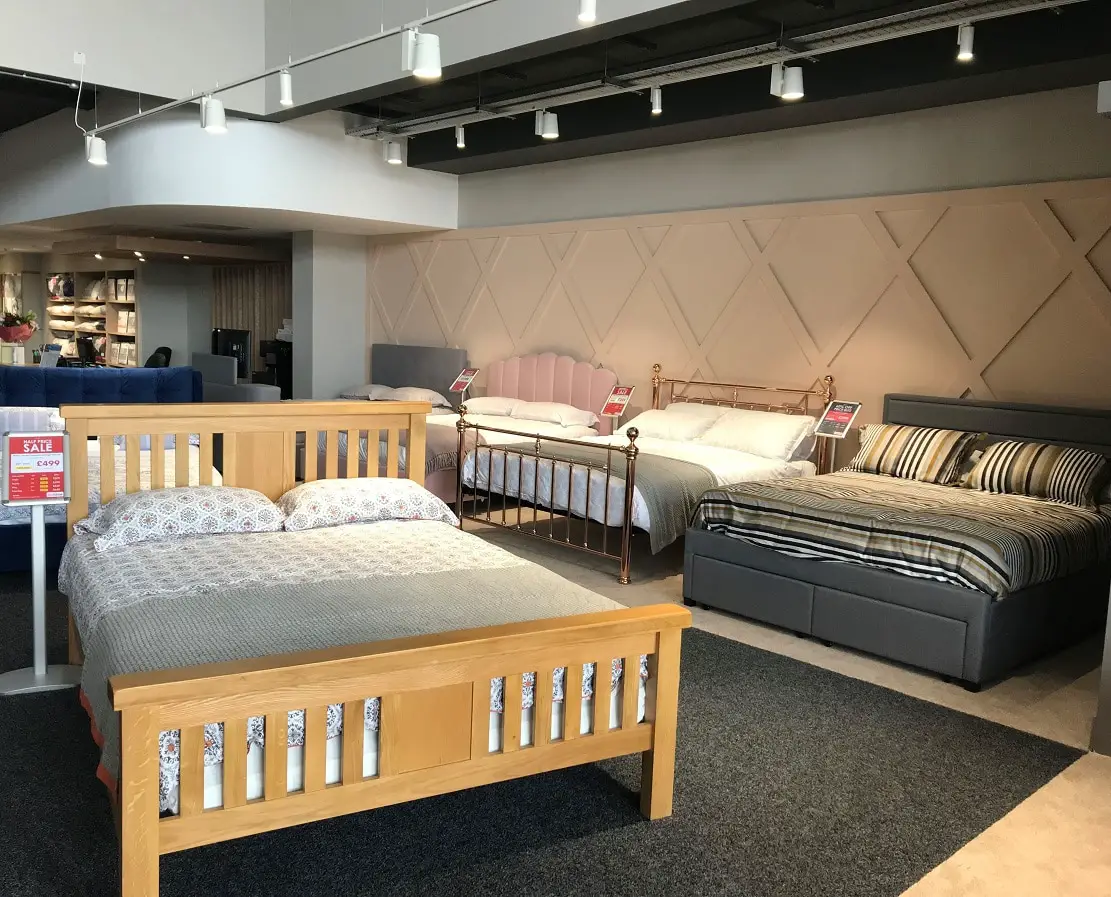 The new branch is the second Bedtime branch opened in 2021 (the first is located in Coleraine), and the brand has plans to keep on growing.
Managing Director, Ian Geary added: "Our Bedtime brand has been gaining lots of momentum since its launch online in 2020. We're thrilled to have opened our second bricks and mortar site in Craigavon.
"We hope to open more best in class branches before the end of this year, in locations primed to serve our shoppers province wide."
With a large variety of new luxurious sofa ranges, locally crafted comfy beds and mattresses, 0% APR credit and fast and FREE delivery available, shoppers will have no trouble relaxing, reclining and finding the perfect new addition to their home.
Visit the branch today at Marlborough Retail Park, Craigavon, BT64 1AG or online at Bedtime & Sofatime
Sign Up To Our Newsletter