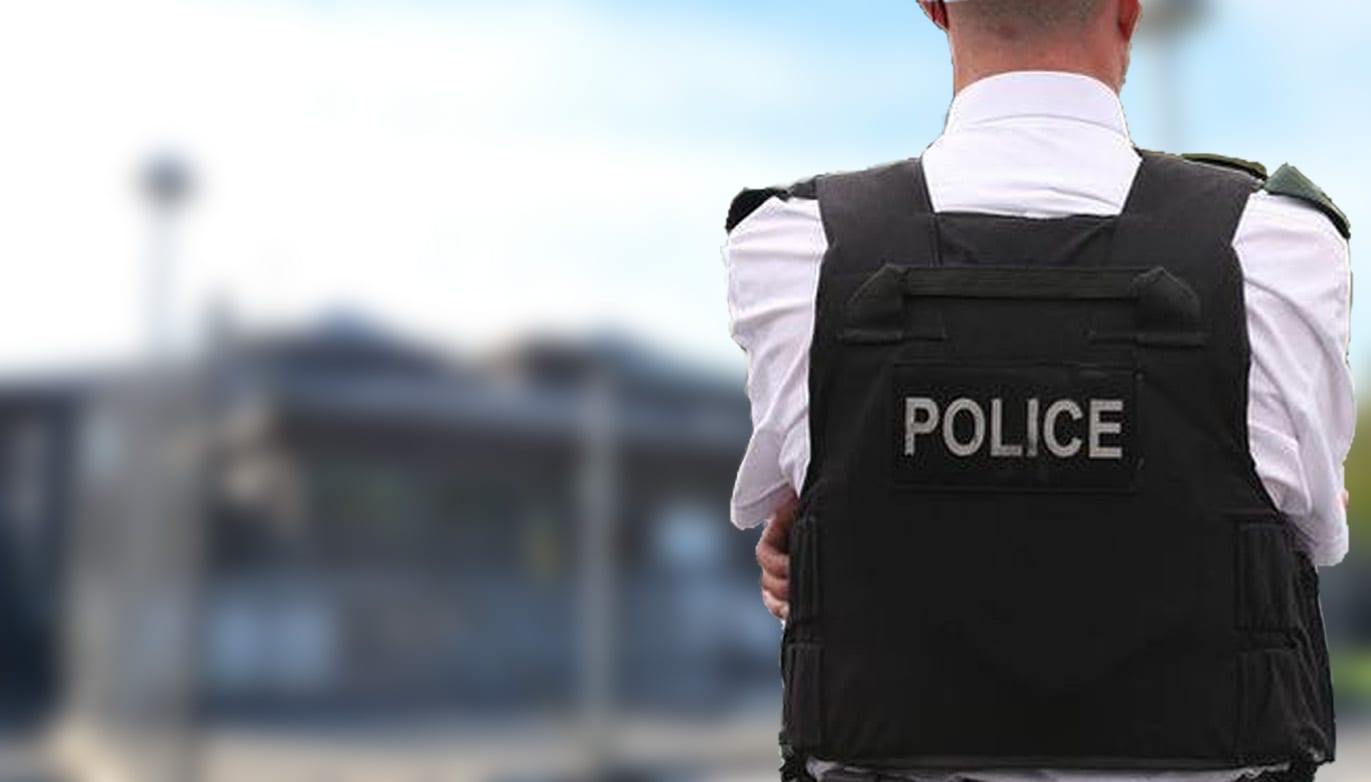 A man who is accused of sexually assaulting two young girls of whom he was a family friend has been granted bail.
Court heard it alleged that the Co Armagh man, who cannot be identified for legal reasons, bought the girls clothing and alcohol.
The defendant appeared at Craigavon Magistrates' Court on Friday, via videolink from Maghaberry, for the purposes of a bail application.
He was charged with three counts of sexually assaulting a child, nine counts of inciting a child under 13 to engage in a sexual act, indecent exposure, two counts of supplying intoxicating substances to under 18s, nine counts of sexual activity with a child under 13 and paying for the sexual services of a child.
A constable, at a previous court hearing, outlined that the defendant was a family friend of both alleged victims and would have babysat them from a young age.
One alleged that in 2014 or 2015, the defendant had been at her home and whilst in the kitchen of the property had invited her for a hug before kissing her on the cheek and lips.
Looking back, the alleged victim stated she felt this was inappropriate as she had been around five or six years of age at the time.
Around two years after this, she alleged the defendant had taken photos of her using his phone and had focused on her breasts commenting that they were nice.
The second girl alleged that on occasions the defendant had slapped her bottom and kissed her lips with his tongue.
After informing her mother, the defendant was spoken to and his alleged behaviour stopped for a while but later recommenced.
Both alleged injured parties attended sleepovers at the defendant's home and whilst there they claimed he would touch them in a sexual manner above the clothes.
He is alleged to have given the girls money and bought them clothes.
In mid-2018, the defendant is alleged to have lain down on his bed and pulled down his trousers, exposing himself.
On several occasions, it is alleged that mutual touching, touching over clothes and light masturbation were to have occurred, the last on the lead up to Christmas 2019.
The defendant on one occasion is accused of buying two bottles of Rose wine for the alleged victims but they refused it as they did not like it.
Speaking on Friday, the officer in charge of the case said: "Bail is objected to. There is no address or plans on where he intends to stay.
"This behaviour is alleged to have been ongoing for some years and given the opportunity there is a fear he will offend again against these victims and others."
He continued: "The defendant was a close family friend of the victims' families. He knows their address, their numbers and could make contact. One of the victims is very vulnerable at the moment.
"There are also fears for the defendant's own safety. There has been serious backlash in the community and his car windows were smashed whilst he has been on remand for these offences."
Speaking out, the defendant commented: "What a load of s****."
Defence solicitor Richard Montieth stated that the ABE (Achieving Best Evidence) of the first alleged injured party was the allegation of kissing in the kitchen of her home and no other inappropriate behaviour following this.
Addressing the photos, he said: "He is alleged to have zoomed in on the breasts. What breasts are there on a fully-clothed seven-year-old girl?
"The point I am making, at the height of it this is a picture of a fully-clothed seven-year-old girl with the head, shoulders and chest. What is inappropriate about that?"
The officer commented: "In the context of the previous kissing, I would view the photograph of her, clothed or unclothed, as inappropriate."
Noting that no charge had arisen from the allegation, Deputy District Judge Sean O'Hare stated: "There is no need to be concentrating on this."
Mr Montieth said that the rest of the case was based on the ABE of the second child, who claimed most of the alleged offences occurred in the presence of the other victim.
He added that both individuals continued to return to the defendant's home on a "voluntary basis".
The officer commented that this was "typical in cases of grooming".
He stated: "He promised them clothes and money, which is an attractive enticement for girls of that age."
Mr Montieth stated: "The clothes were Christmas presents for the girls. He had bought them in October as his money had come in and he bought them nothing else for Christmas."
He concluded: "This is a man with nothing on his record of any concern and he has been accepted by the Simon Community."
The defendant was granted his own bail of £500, conditions included; to reside at an address approved by police, to stay 20 miles away from a specified area, to have no contact with the victims or their family, not to possess a mobile phone or any device which has access to the internet, to avoid contact with persons under the age of 18 and to sign bail at a police station three times a week.
The case was adjourned until March 31 at Armagh Magistrates' Court for an update.
Sign Up To Our Newsletter