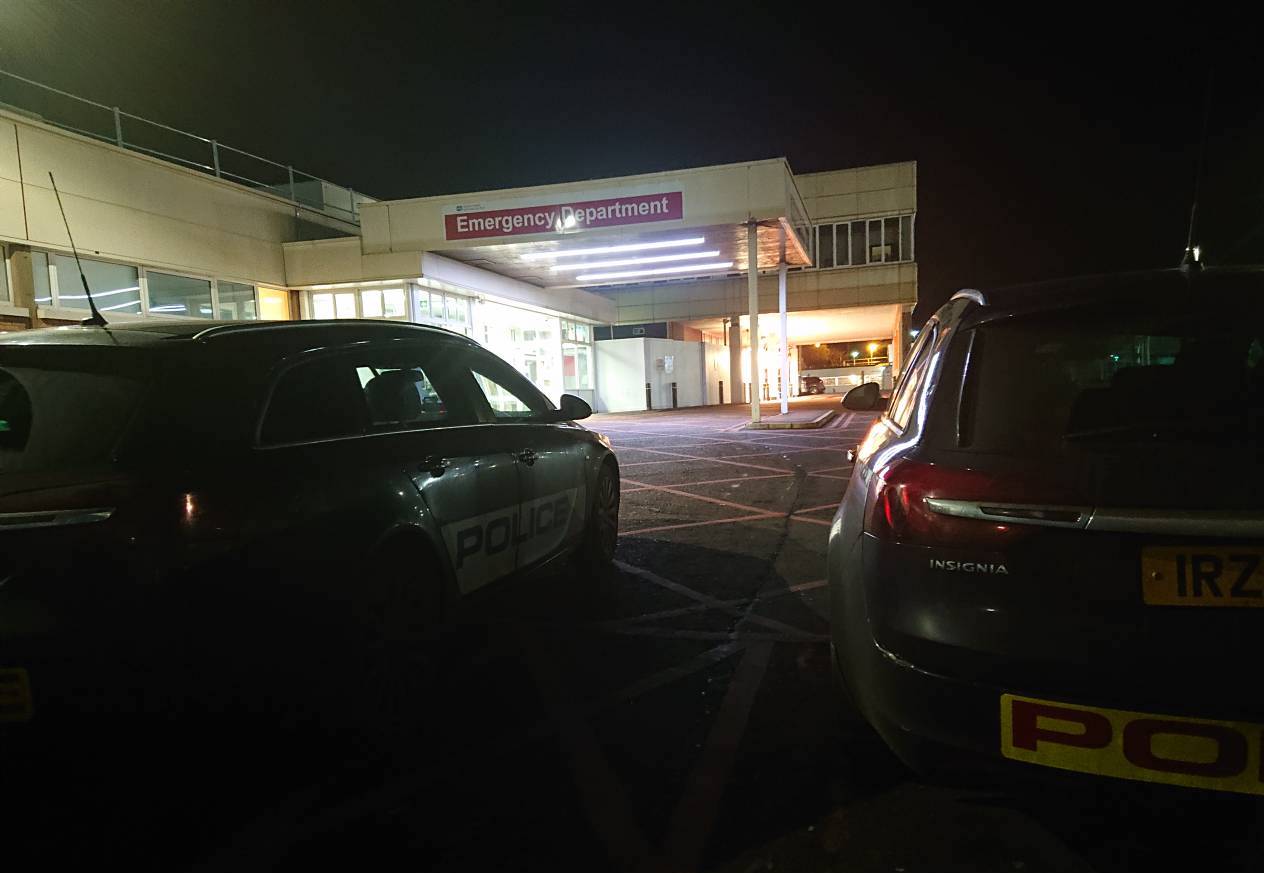 An Armagh man who kicked out at a nurse in Craigavon Area Hospital must wait until next year to learn his fate.
Stating that he was "not happy at all" with the incident, the district judge said he wished to see if the 25-year-old could "behave himself for the next six months".
Jamie Starkey, of Barrack Hill, pleaded guilty to two counts of disorderly behaviour, common assault, criminal damage, and attempted criminal damage at the city's Magistrates' Court, sitting at Newry, on Tuesday.
Prosecution outlined that on November 26, of last year, police received a report of a male being disruptive at Callan Taxis on Thomas Street in Armagh.
Officers arrived to find this defendant aggressive, shouting and swearing in the street.
This continued despite him being warned and he was subsequently arrested.
Police spoke to a staff member of Callan Taxis.
They stated Starkey had kicked at a door between eight and 1o times, this being the attempted damage.
The member of staff had also heard a loud smash and when this was investigated it was found to have been damage caused to a crisp dispenser.
Due to cuts, Starkey was then conveyed to Craigavon Area Hospital, where he continued to be abusive towards staff and police.
He also kicked out, striking a nurse, and was further arrested for these offences.
When interviewed, the defendant said he was "extremely drunk", adding that he was disgusted with his behaviour in the hospital and his assault of the nurse.
Defence barrister Seamus Lannon stated: "He has expressed remorse for these actions. He is 25 years of age. Eight or 10 years ago he was at the receiving end of an exceptionally severe beating.
"This left him with brain trauma and he was within moments of death. Since then he has been in and out of court."
He continued: "When sober, he is a fine amenable fella but when he takes alcohol at all, even a small amount, his behaviour becomes unruly."
District Judge Greg McCourt stated: "I am not happy at all, this happening to a nurse who was trying to deal with him and trying to treat him.
"I am going to defer sentencing to see if he can behave himself for the next six months."
The case was adjourned until May 11, of next year, for sentencing.
Sign Up To Our Newsletter