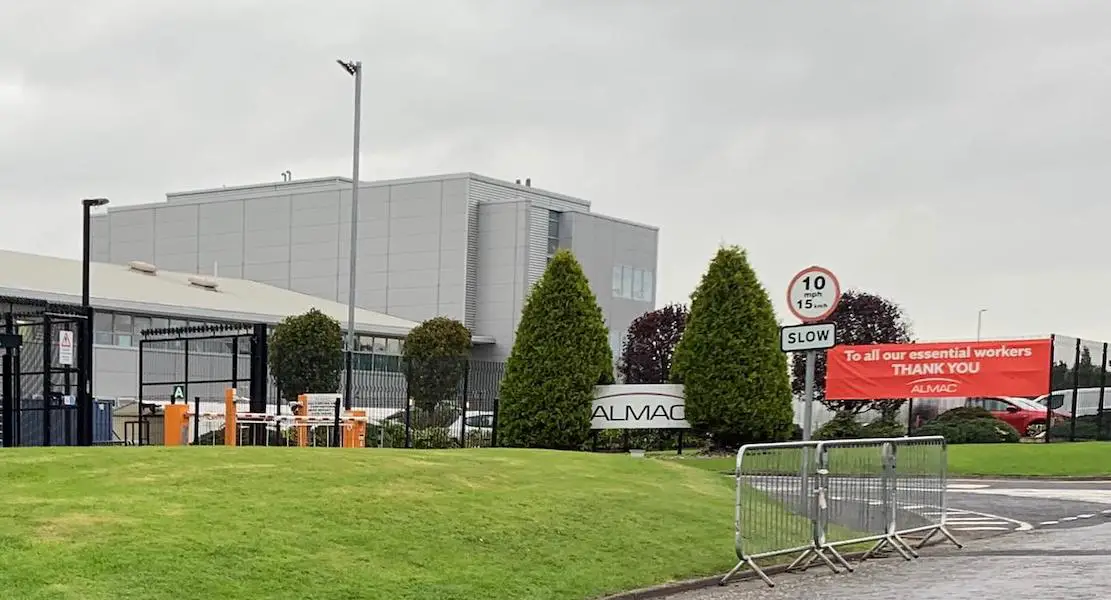 A Craigavon-based pharmaceutical company has submitted a planning application to add a new office area to an existing warehouse.
The application has been submitted by agent Ostick and William Architects on behalf of Almac Diagnostic Services.
If approved, the application will see the addition of a first floor mezzanine for office accommodation and welfare facilities created within Building 18 at the firm's site at 20 Seagoe Industrial Estate.
The application also seeks permission to make external alterations to the building.
At present Building 18 takes up 600m2 of ground space. Should this application be approved it will take up a total of 1040m2.
As a result of the extension, 25 additional car parking spaces will be added at the site and this will include 10 per cent additional space for visitors.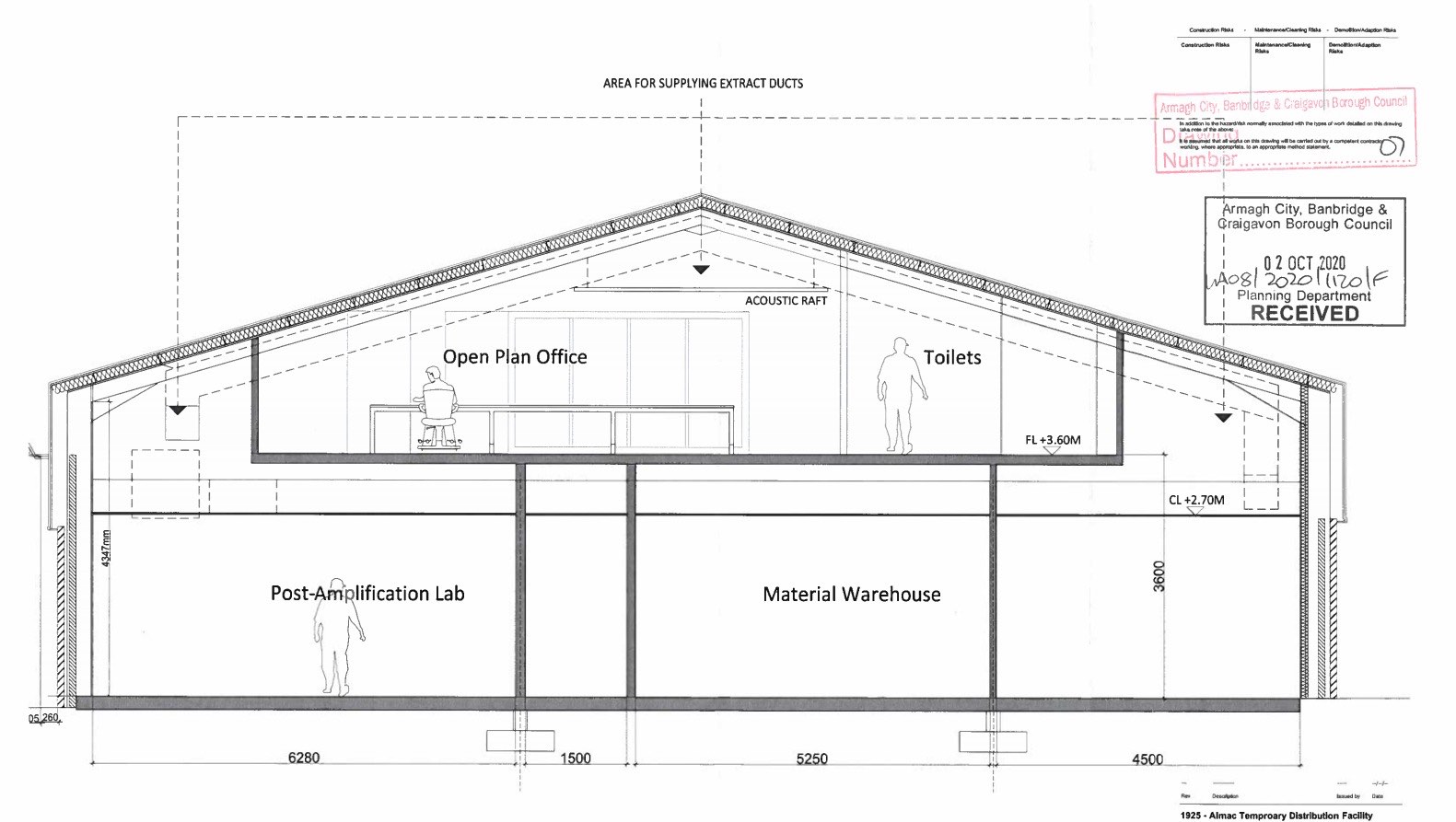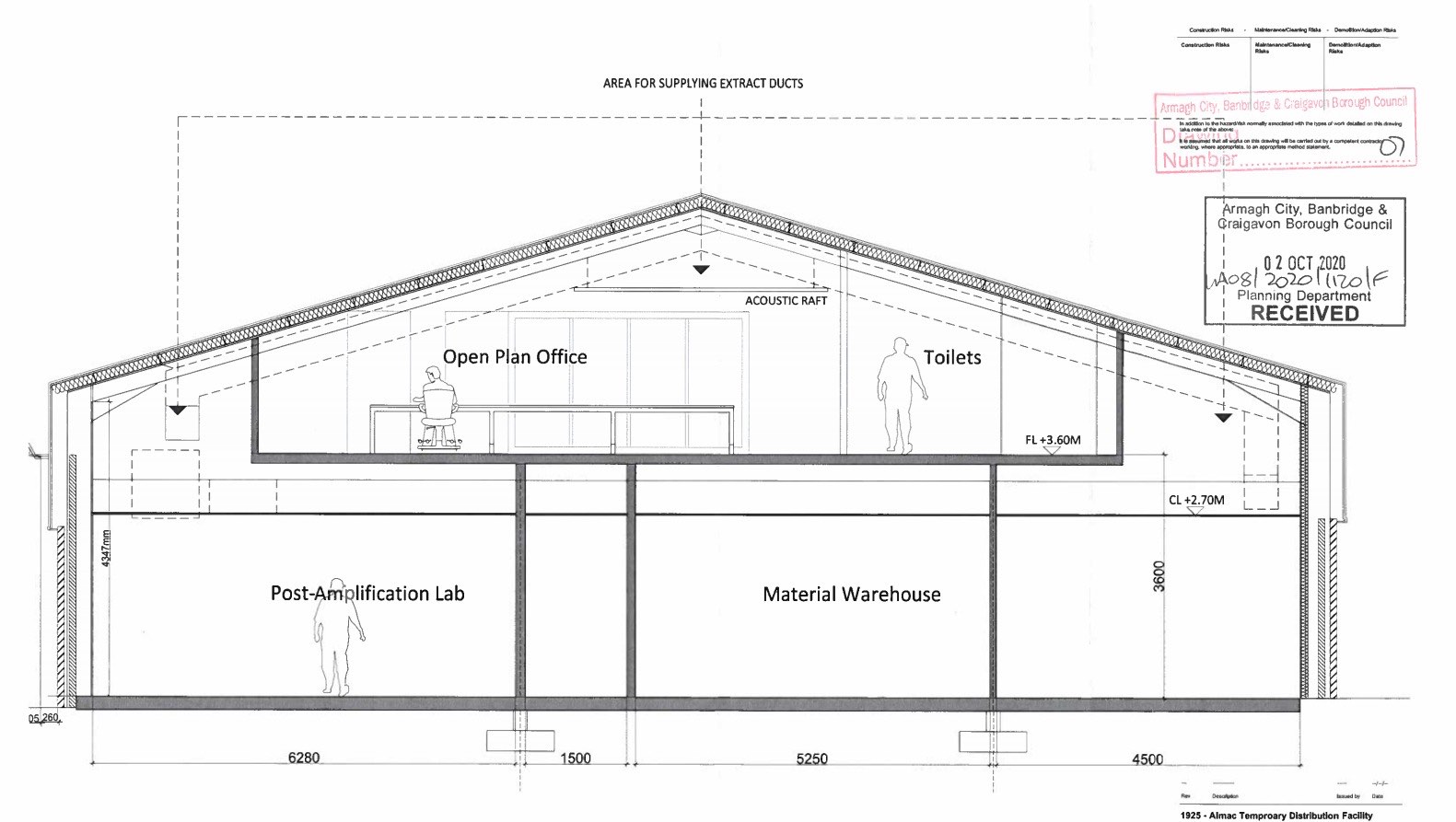 The transport assessment form submitted with the application states these spaces can be provided within the existing parking facilities on site.
The application was submitted to Armagh City, Banbridge and Craigavon Borough Council's planning department on Friday, October 2.
The proposal will be advertised until Friday, November 6, while the standard consultation period on the application will run until Wednesday, November 11.
Sign Up To Our Newsletter