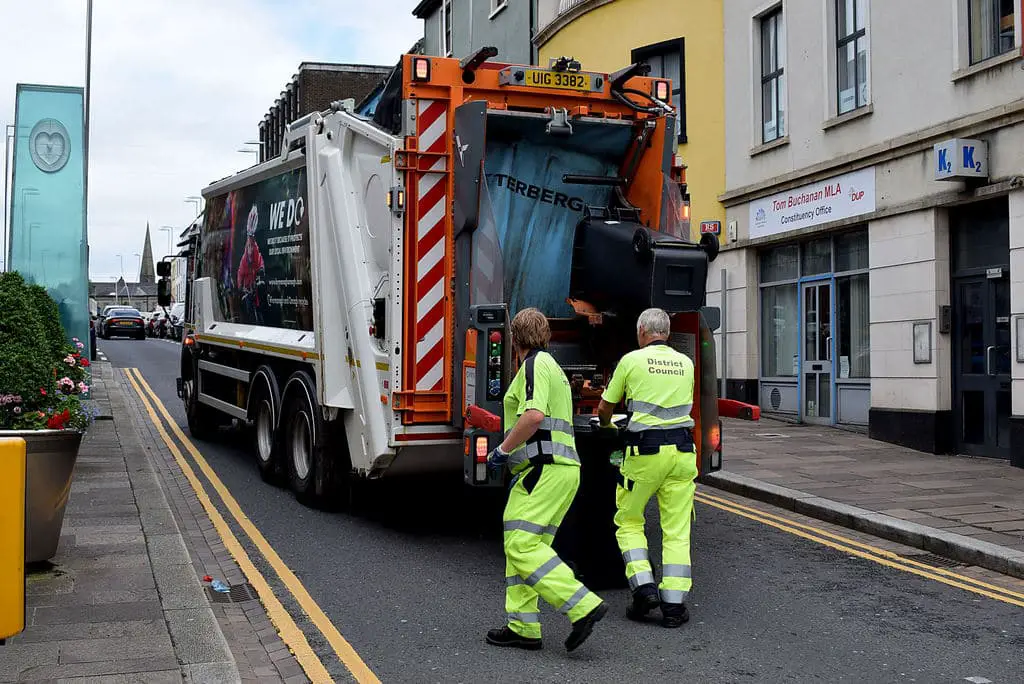 Council workers could be back on strike in the coming weeks after negotiations over pay and conditions broke down, Armagh I can reveal.
A number of trade unions will shortly ballot members for a return to industrial action.
The Armagh City, Banbridge and Craigavon Borough (ABC) Council staff who had previously staged a two-week strike agreed to postpone any further industrial action as negotiations took place.
They did so almost six weeks ago, confirming the move in a statement from both council and union officials.
It followed a fortnight of serious disruption when bin collections, street cleansing and parks were among services impacted.
The suspension of any further planned actions was detailed in May in a joint statement agreed between ABC Council and JTUS (UNITE, GMB and NIPSA).
It stated: "Further to a meeting between Management and Trade Unions on 19 May, Unite has confirmed that any further planned strike action in Armagh, Banbridge and Craigavon has been suspended."
And it added: "The Joint Trade Union Side (GMB, NIPSA and Unite the Union) has asked that a range of issues around employment conditions, which are locally negotiable, be placed on the agenda of the Joint Consultative Negotiation Forum for discussion going forward.
"These matters will now be dealt with through the pre-existing, established Joint Consultative Negotiation Forums and both Council Management and the Joint Trade Union Side have agreed to consider the matters efficiently; accepting that any recommendations will have to be agreed through the Council's formal committee structures.
"Management reserves the right to raise its own proposals on linked or other matters on the Forum's agenda going forward.
"The local bargaining is not a renegotiation of the 1.75% increase on the NJC Spinal Column Points set by the NJC for 2021-22.
"The Council is cognisant of the prevailing cost of living pressures for both employees and ratepayers and in this context will continue to work in partnership with unions to negotiate measures that are affordable and fair to both."
Now, however, both sides seem to be as far apart as ever.
And trade unions are once again asking members to vote in favour of industrial action – up to and including strike.
NIPSA, GMB and Unite the Union will send ballot papers in the coming days to its rank and file and is in the process of issuing a "dispute notification" to members.
In correspondence – seen by Armagh I – the unions voice "disappointment" that negotiations between ABC Council and the Joint Trade Union Side have "broken down in a number of key areas".
And they inform members: "It is unfortunate that we will have to call upon you and your work colleagues to ballot for industrial action to resolve the impasse."
The reasons are to be outlined to members during the course of meetings and further correspondence.
However, at this stage, members are advised: "Management have failed to address the pay inequalities that have arisen since the formation of the Armagh, Banbridge and Craigavon Council.
"Management have failed to address the disparity in other terms and conditions since the formation of the Armagh, Banbridge and Craigavon Council.
"Management have not followed the guidelines agreed in the Job Evaluation scheme leading to detrimental treatment for members.
"Management at this time have not addressed the list of demands submitted by JTUS to address the cost of living crisis."
They are being asked to vote 'yes' in favour of industrial action short of strike action and 'yes' to strike action.
Sources on the ground indicate that in the absence of a resolution, members are prepared to escalate their actions in the months ahead after the ballot process – which will almost certainly go in favour of strike action – is concluded.
A spokesperson for Armagh City, Banbridge and Craigavon Borough Council said: "Council can confirm that it has been involved in on-going discussions with Trade Unions, and will continue these discussions in the time ahead."
Sign Up To Our Newsletter