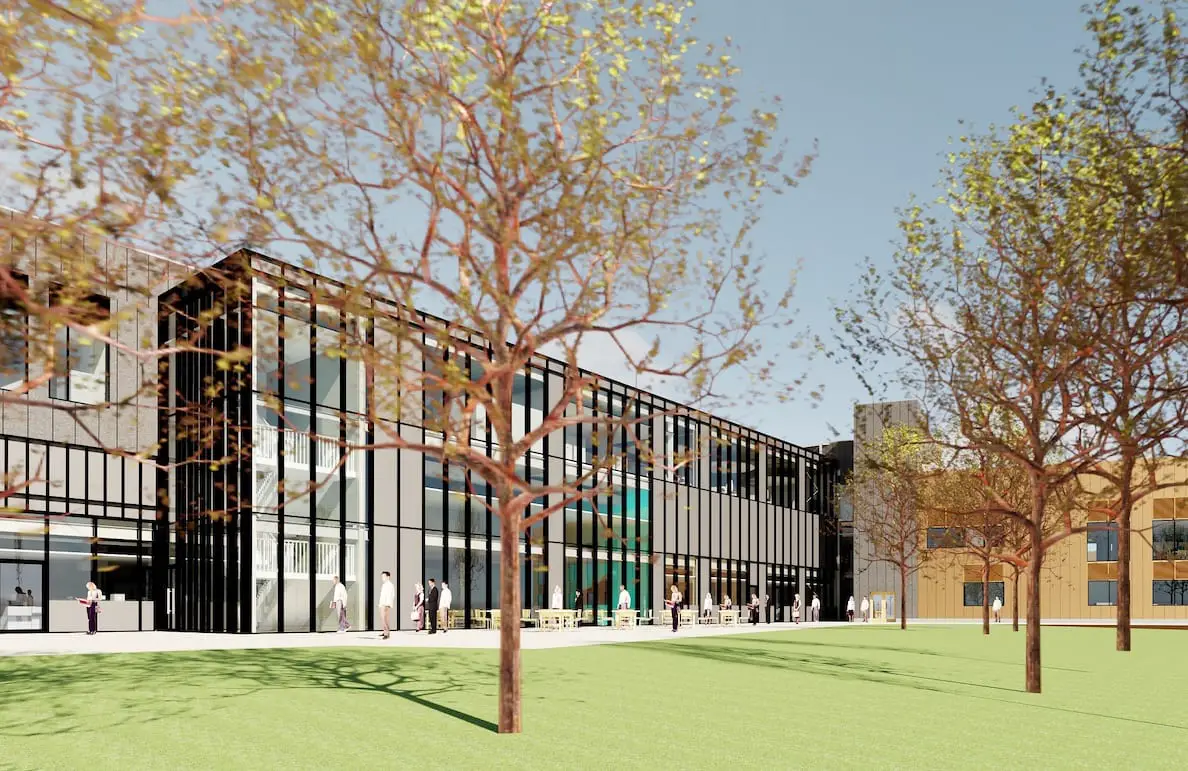 Councillors made a decision to grant planning permission for a new £45million SRC campus on the shores of Craigavon Lakes because it was "what council officers wanted", it has been claimed.
Ulster Unionist Doug Beattie hit out following the decision of planners to give the thumbs up for the development, despite a petition, signed by more than 6,000 people, opposing the location.
Mr Beattie said he had "genuine concerns that the councillors made a decision that is based not on their role to represent the people" adding that it goes "against the will of those it will affect the most".
"Speaking at the meeting I made it clear I thought the build of the new SRC in central Craigavon was a good idea," explained the local MLA.
"It would bring investment, jobs, regeneration and a renewed vigour to the area. However this is not predicated on the SRC being located on the shores of South Lakes, in fact there are multiple sites within Craigavon where this kind of investment, job creation and regeneration would really benefit the people of Craigavon who have been neglected over the years.
"I have genuine concerns that the councillors have made a decision that is based not on their role to represent the people of the borough but on what council officers want.
"This is borne out by the fact that a South Lakes Master Plan, that was first brought forward in 2014 by Craigavon Council and taken forward by the present council, clearly shows the SRC located in the site (pictured below) it has now asking for planning permission to build on.
"For me this shows a clear unconscious bias on behalf of the council but this unconscious bias goes further.
"Having asked to see this South Lakes Master Plan Greens MLA Clare Bailey was refused, the save the lakes campaign were refused and even councillors, those who represent the people of the borough were never given site of the plan.
"The council argument that it is conceptual and has not been adopted clearly at odds with the very fact they reference it in their vision for the future."
"There are other clear issues which leads me to believe that council is simply shaping a square peg to fit into a square hole regardless of what the people want."
Despite many objectors, the news did come as a welcome boost to the Southern Regional College who said the new landmark campus will support hundreds of new jobs during construction, create more than 350 new local apprenticeship opportunities annually and underpin the college's status as a major employer in the area.
Brian Doran, Chief Executive at Southern Regional College said: "Delivering jobs, investment and opportunities, SRC is committed to delivering a world-class centre for education, training, research, partnership and innovation and our plans for Craigavon fully reflect this.
"Securing planning approval for this flagship project is fantastic news and we are extremely grateful to the many local people and organisations who came forward to provide us with their views and support during the consultation process. Their contribution was invaluable."
The College campus will occupy a site within an existing area zoned for development and the low-rise building design ensures that the campus comfortably meets immediate and long-term educational and capacity needs.
Mr Doran added: "This significant investment will immediately and positively impact upon our communities and will contribute to the economic prosperity and opportunity for the region.
"The new campus will be open, welcoming and sustainable, featuring a high-quality teaching and learning environment and council approval represents a real step forward in creating one of the most innovative and dynamic educational hubs within the UK and Ireland."
Also welcoming the announcement, Construction Employers Federation (CEF) Executive Assistant Director, David Fry, said: "Against a backdrop of a worrying skills shortage, this significant investment in local training and educational development in the ABC Council area will undoubtedly provide a dramatic, confidence-boosting uplift for the local and regional construction economy, support existing and future employment prospects and deliver real choice and opportunity for local people in their chosen careers.
"Aside from the immediate economic construction benefits which the new Southern Regional College Craigavon campus will create locally, it's critically important to note the pivotal role which the construction sector plays in Northern Ireland's economy overall and that every year, at least 1,800 new skilled and trained employees are urgently needed simply to maintain current growth forecasts.
"From bricklayers to professional staff, the £45 million investment pledged will go a long way to address this damaging shortfall in skills while also providing new and exciting opportunities for everyone, including many of our younger people, who may not now be forced to seek opportunities away from home or outside Northern Ireland.
"The CEF looks forward to working with all partners in the area to secure the shared benefits from this investment for every individual and every organisation."
A spokesperson for the Council said: "Southern Regional College's proposal to build a new £45m educational campus was approved by the Planning Committee on Wednesday 16th January, subject to detailed conditions.
"Submitted in December 2017, the comprehensive and detailed application was subject to careful examination taking into account all material planning considerations, all representations received, and the advice of consultees."
Sign Up To Our Newsletter