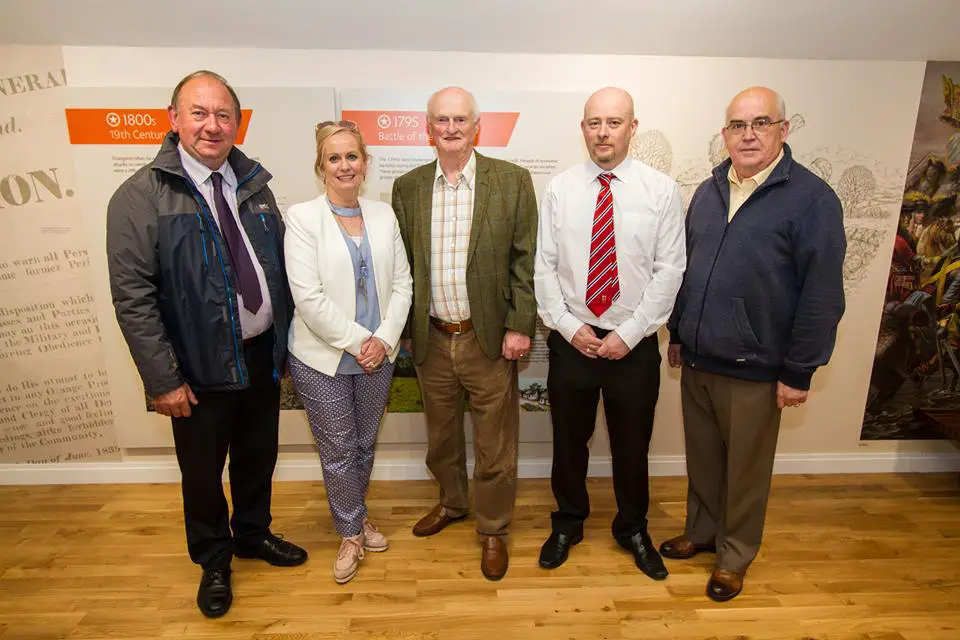 County Cavan TD Niamh Smyth, Fianna Fail spokesperson for Arts and Heritage, was among almost 80 people who gathered in an Armagh museum for a unique County Cavan related function.
The purpose of last Monday's event in the Sloan's House Museum of Orange Heritage in Loughgall, was to examine the history of the Cavan Orange Institution since its inception over 200 years ago, and in the process look towards its future.
The night was part of an ongoing project looking at the Orange Heritage of the Republic of Ireland.
County Armagh historical consultant and Orangeman Quincey Dougan gave the presentation on the night, delivering insights into Cavan Orangeism of past centuries.
Within the in depth lecture he pointed out several little known facts surrounding the scale of the local Institution, informing the rapt audience that at its peak Cavan had 103 working lodges, alongside the notable statistic that, as late as 1965, one in every three local adult male Protestants was an Orangeman.
Summarising the purpose of the night Mr Dougan said: "The exploration of Orange history, much of it relatively unknown, is an invaluable resource and learning tool in direct relation to modern Irish dilemmas of dealing with diversity and historical legacies.
"The case study of Cavan Orangeism can provide lessons as to how we can foster respect for all cultural and religious identities."
Alongside TD Smyth local MLA William Irwin was in attendance, as was County Cavan Grand Master Henry Latimer, a significant number of other Cavan visitors, many Armagh people with County Cavan family backgrounds, and representatives of the Orange Institution from both Dublin and Leitrim.
The night was facilitated by the Cormeen Social and Economic Regeneration Partnership working alongside the Sloan's House Museum of Orange Heritage, with funding support from Armagh City, Banbridge and Craigavon Borough Council.
Mr Dougan is planning to continue his research into Cavan Orangeism and the Orange tradition across the Republic of Ireland, and is interested in hearing any anecdotes on the subject, or seeing pictures or other artefacts of relevance. The next event in the series will take place on August 29 in Sloan's House, with the subject matter the fascinating story of the Orange Order organisation in County Limerick. For more information phone 078 3562 4221 or email qdougan01@qub.ac.uk.
Sign Up To Our Newsletter