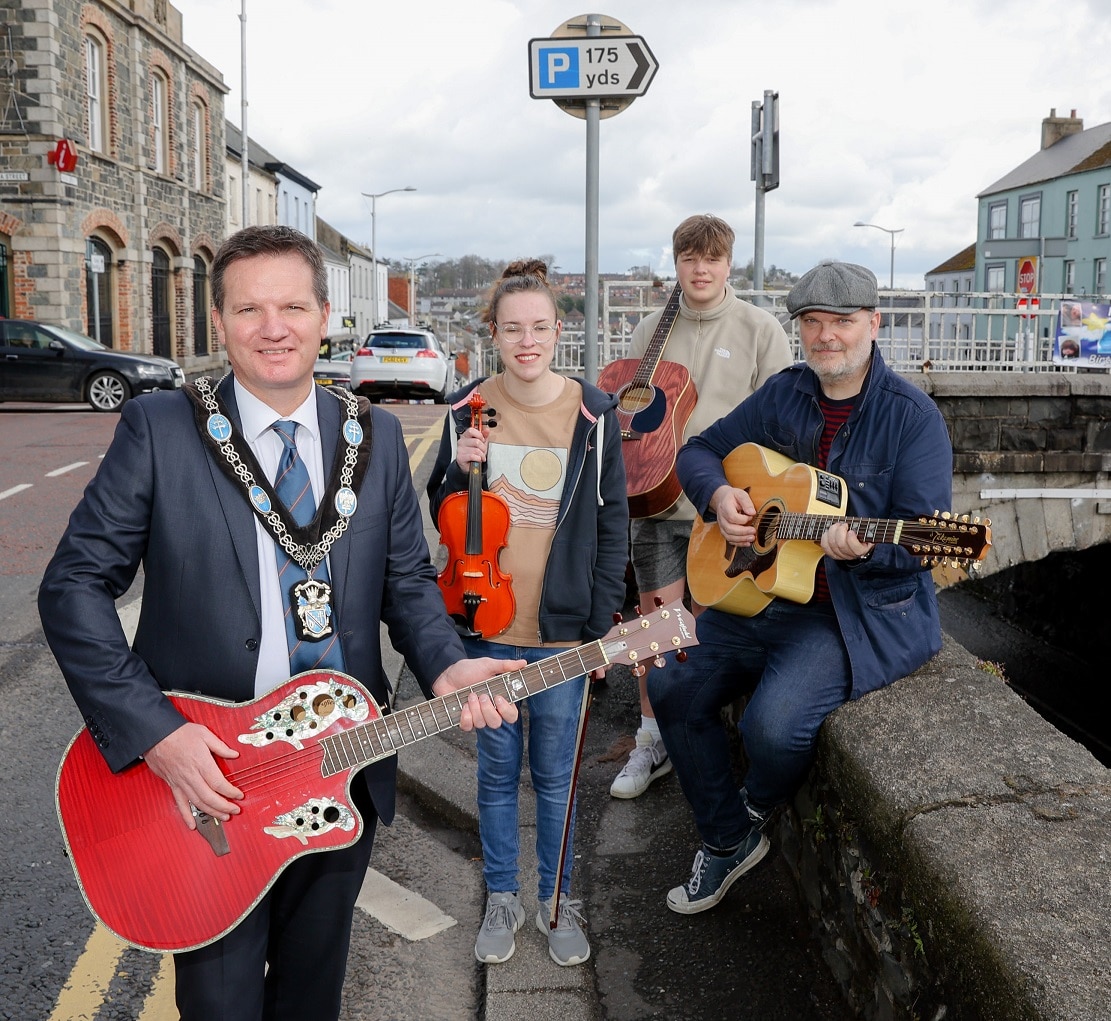 It's one of BBC music presenter Ralph McLean's favourite events and it's back with a bang this year.
Banbridge's international busking festival will return on Saturday, May 21 – for the first time since 2019 .
BuskFest, which is now in its 19th year, attracts more than 6,000 people to the town.
Ralph, who is one of the judges and the compere, has been involved with the festival from its earliest years.
And the BBC Radio Ulster presenter says he is expecting this year to be one of the biggest ever, as people get out to soak up the atmosphere again after being denied live music due to Covid-19.
Speaking of how he festival has evolved over the years, he said: "I have watched the talent grow and that has been one of the most fulfilling things about being involved in BuskFest.
"The level of musicianship you see on the streets is incredible. BuskFest is a great place to get an idea of the quality of those street entertainers because you can see them all in one place in one day and the quality is astounding."
As one of a team of judges, he said the performers are judged on a range of criteria.
"Busking is about entertaining, about pulling people, keeping an audience and entertaining people who are in the town for the day, so there are all kinds of little skills that the performers are judged on," said Ralph.
"Busking is a very specific skill. It's not like performing on the stage of your local pub. You're on the street and grabbing people's attention and encouraging people to join in with you.
"One of the awards is for Spirit of BuskFest and I love that one because it's for people who really go for it. They might not be the Premier League of musicianship but they throw themselves into it and they really really work those streets. And it's fantastic to watch.
"There is something really special about busking that gets to the core of why music is great and why we have missed it. BuskFest is one of my favourite events of the year, and I have really missed it."
Ralph said BuskFest can be an "amazing stepping stone" for musicians.
"An awful lot of the performers have gone on to be on my radio show and to record their own records and make their careers out of music," he said.
"I doff my cap to anyone who can stand there. It's about confidence and courage too. It's a chance to get your music out there. I think musicians find out a lot about themselves from BuskFest. They find out what their strengths are. "
The music aficianado said he would have loved to have had something like BuskFest when he was growing up.
"I used to play in school bands and with friends, or in the centre of town. There wasn't anything like Buskfest when I was around.  I would have been there with bells on!" he added.
"I play guitar for my own enjoyment. When I watch some of the guitar players at BuskFest, I am just in awe. I wouldn't be in their league.
"Some of my best memories are of the big concert at the end. It's great to have someone like Duke Special there. It's going to be a great day.
"It's always packed out so the advice is to register early and also to get down early on the day to get a good pitch."
Entrants can register at buskfest.com.
There is a prize of £1,000 for the overall winner and further prizes of £500 and £250 for best band, best individual, best junior, best performance and Spirit of BuskFest.
The competition kicks off from 1pm and runs until 4pm and the prize-giving ceremony then moves to Solitude Park where the winners of each category get the chance to perform on stage. There will also be food stalls and children's rides in the park.
The evening comes to a close with a special performance by Duke Special.
Further details, including competition rules and registration, are available from the website at buskfest.com.
Sign Up To Our Newsletter