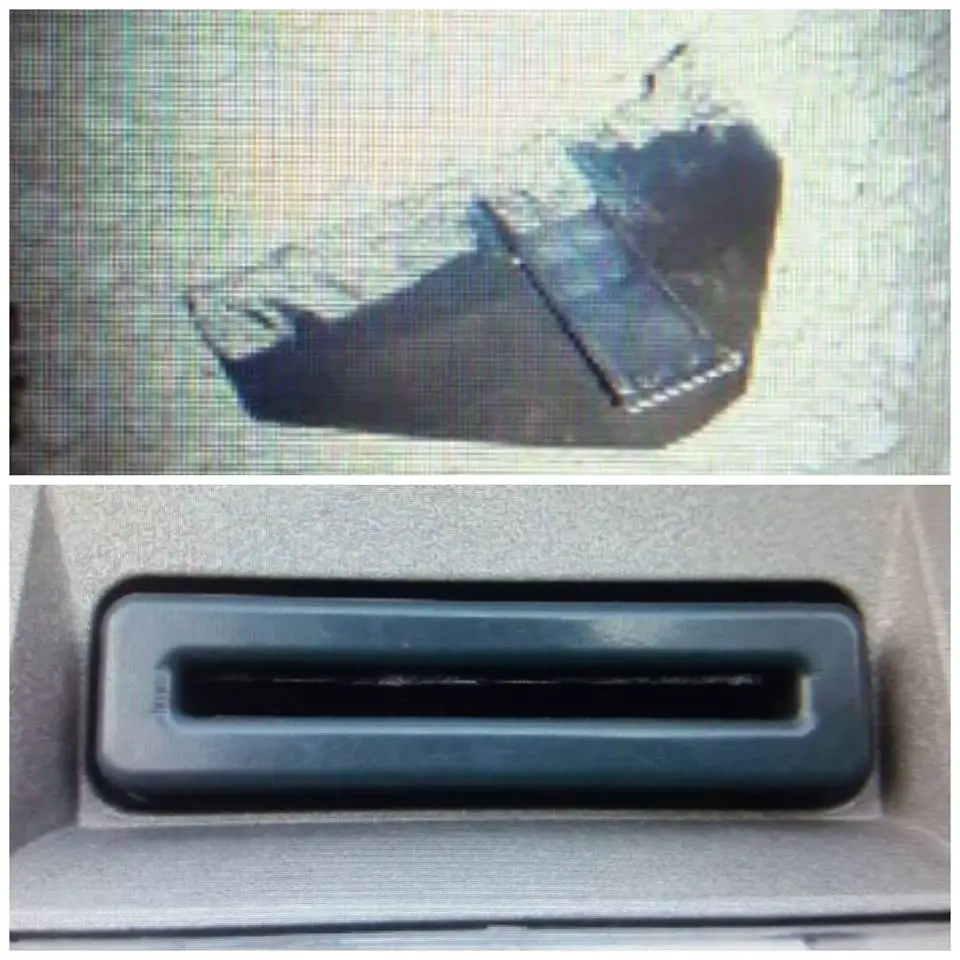 A public warning has gone out from police after reports of two incidents involving skimming devices on ATMs in the borough this morning.
The incidents happened at Banbridge and Lurgan.
Police did not specify locations as it would provide a false sense of security and warned that these devices can "pop up anywhere".
In Banbridge, a female had her card snatched from her along with a device taken off the machine by two men.
They were described by police as being "white, possibly eastern European, one wearing a white T-shirt, the other a red T-shirt".
In Lurgan, a device – pictured – was found on an ATM.
Police said it was a card trap and hard to detect.
The incidents have prompted a warning for people to very vegilant.
"Excercise caution when using any ATM, keeping an eye out for similar devices," said a PSNI spokesperson. "If you have any concerns, or you feel you're being watched, don't attempt to use the machine but phone us immediately.
"If you have any information about these incidents, or see males matching that description in suspicious circumstances, call us straight away. The incident number is 618 of today, 07/07/18.
"Please share far and wide as these gangs travel."
Sign Up To Our Newsletter