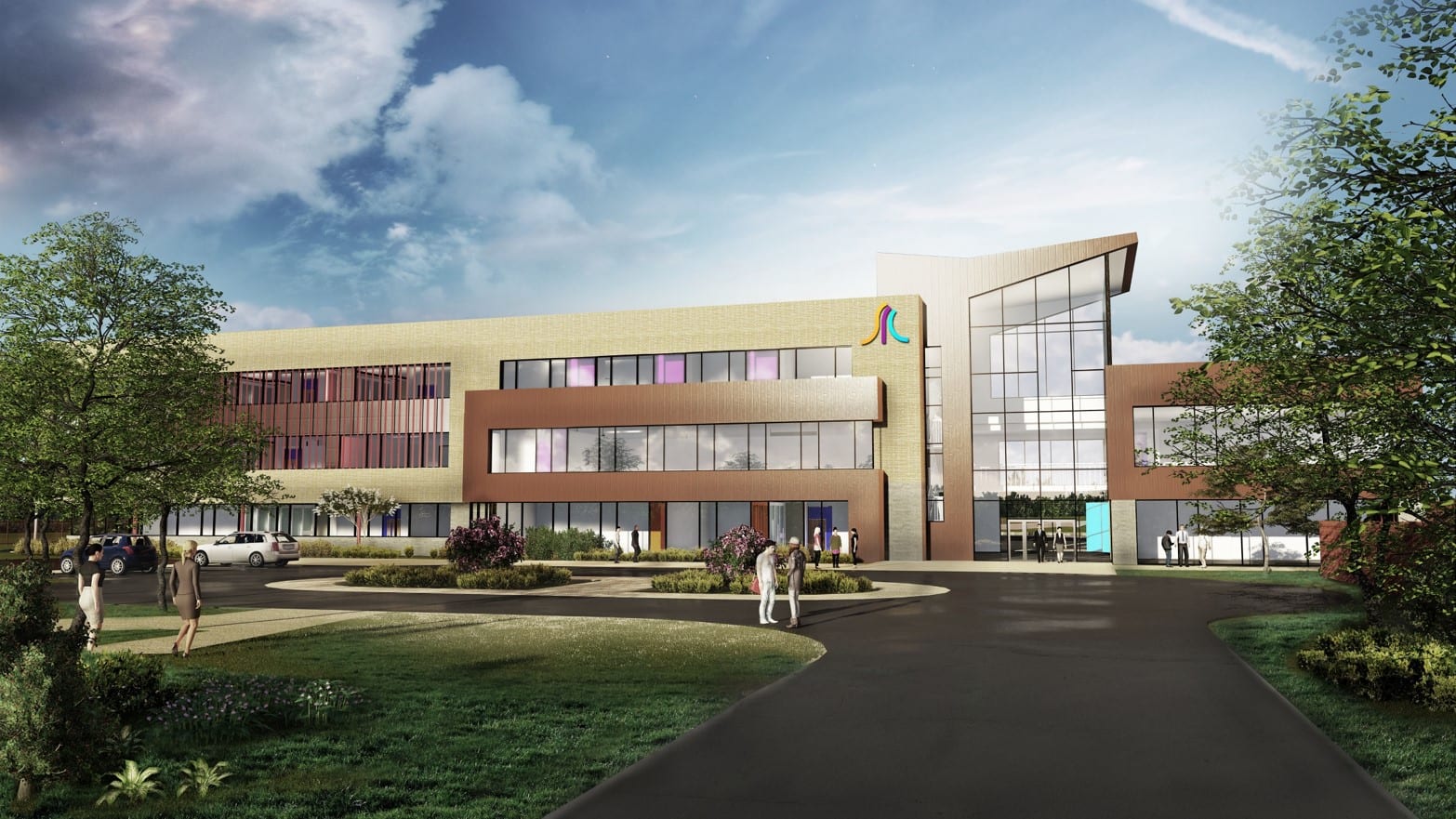 Funding has been confirmed for a new £15 million college campus in Banbridge.
The plan is to build a brand new Southern Region College campus on the Castlewellan Road.
The project was granted full planning permission last year and is part of a wider joint investment programme by both SRC and the Department for the Economy aimed at dramatically improving local educational provision and facilities across the Armagh, Banbridge and Craigavon areas.
Work is also underway on a new multi-million replacement campus at Lonsdale Road in Armagh.
The Banbridge college – which will be located at the existing SRC site in the town – remains on track for completion in 2020.
It will incorporate outstanding new learning facilities, including a dedicated Learning Resource Centre and innovation hubs.
The new building, which will cost up to £15 million to complete, will feature around 4,500m² of specialist accommodation.
With changes to the curriculum on offer, the new campus is also set to become a specialist centre for digital media and design.
SRC Chief Executive, Brian Doran, said: "With planning and funding secured, the green light is on to create what will be an outstanding new campus in Banbridge, a world-class learning environment and a building which thousands of students and staff will be proud of.
"This investment enables us to drive forward our shared growth agenda, delivering transformational education, skills and training, powering greater connectivity with business and driving economic growth, new jobs and opportunities."
The next step for the college will be to appoint a contractor to complete the build.
Mr Doran added: "The funding pledged and now formally secured is testament to our continued commitment to deliver world-class education and training that will benefit the communities we serve.
"I am delighted by the Department for the Economy's continued commitment to enhancing Further and Higher Education in the Armagh, Banbridge and Craigavon area and I am grateful for their ongoing support."
The Banbridge campus will continue to operate as normal as the new building will be constructed elsewhere on the site.
Earlier this month, the new Armagh campus was recognised as Northern Ireland's best initiative at the Government Opportunities (GO) Excellence in Public Procurement Awards.
Also designed by WYG, the stunning new campus will now go forward to represent Northern Ireland at the national awards in April.
In November 2017, it appointed Newry-based Felix O'Hare and Company Limited to spearhead a new £35 million campus development in Armagh which is also due for completion in 2020.
SRC has also been named the best performing further education college in Northern Ireland after its six campuses, which includes Banbridge, came out on top in and independent report by the Department for the Economy NI and the University of Ulster.
The college has more than 34,000 full and part-time students and delivers a wide range of higher level professional and technical courses.
For more information, visit www.src.ac.uk.
Sign Up To Our Newsletter