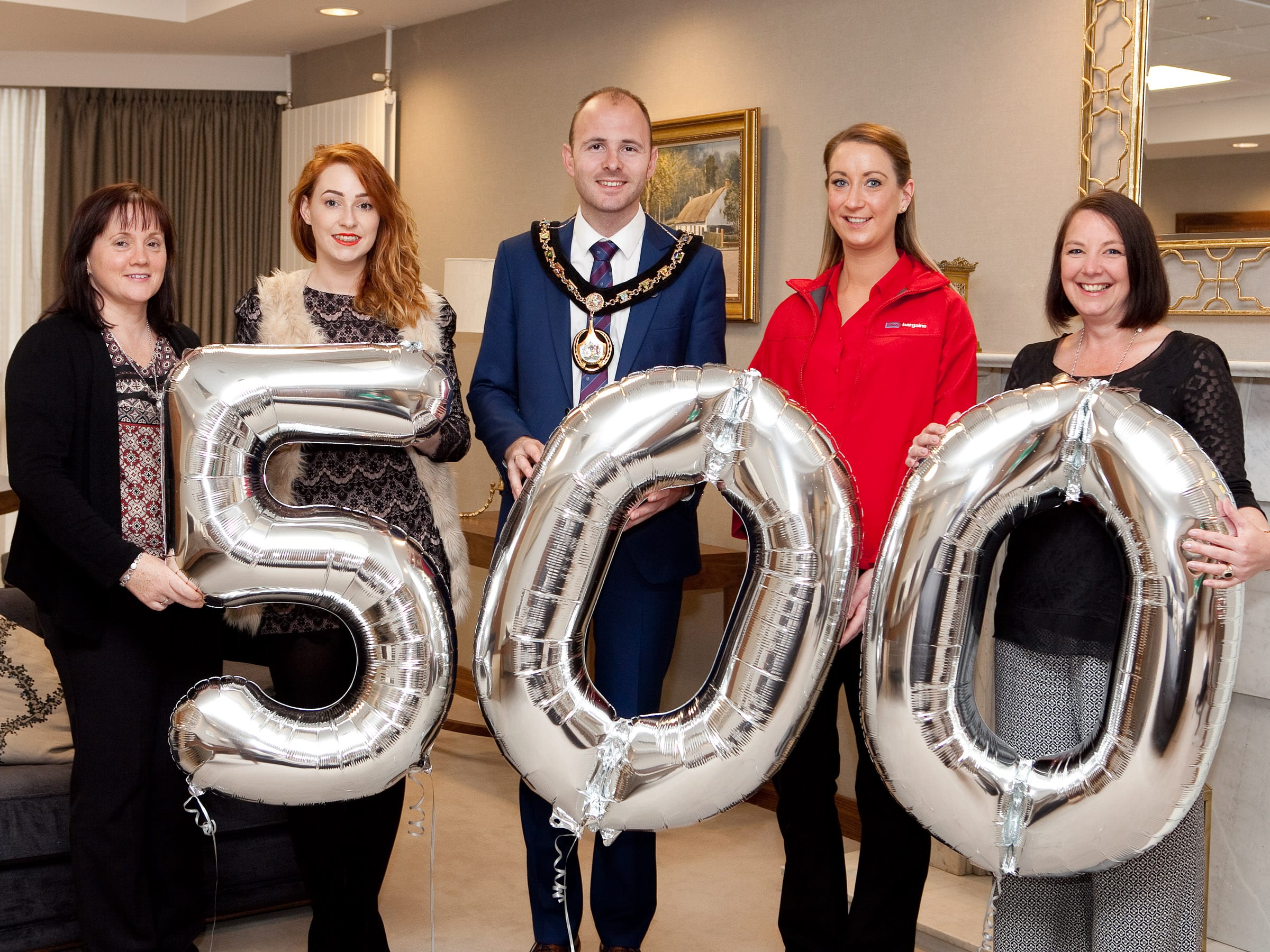 More than 30 employers will be trying to fill over 500 vacancies at a free Job Fair.
The event will be held at Banbridge Leisure Centre from 10am until 3pm on Thursday, June 16.
Organised by Armagh City, Banbridge and Craigavon Borough Council in partnership with the Department for Communities, the Job Fair aims to recruit from the vast pool of local talent across the borough.
Jobseekers are invited to come along to find out about job opportunities throughout the borough directly from employers.
The event also offers information on training opportunities as well as free careers guidance and practical advice to improve your chances of finding employment.
Vacancies are available from large and small employers in a range of sectors, including: manufacturing, construction, retail, catering, warehousing, engineering, life & health sciences, and call centres.
Among the employers attending are Home Bargains – opening at the Outlet, Banbridge in July – and Eishtec, who are currently recruiting in Silverwood in Lurgan and are aiming to recruit an additional 260 people for their EE call centre.
Speaking at the event launch, Lord Mayor of Armagh, Banbridge and Craigavon, Councillor Darryn Causby commented: "We are delighted to be able to bring together more than 30 employers and key stakeholders to offer so many quality jobs for our borough.
"This Job Fair reinforces our council's commitment to creating employment, improving skills and building the economic prosperity of the borough."
Minister for Communities Paul Givan commented: "I welcome my Department's association with this forthcoming job fair and encourage anyone, whether in work, unemployed or simply assessing training options to explore the services which will be available on the day.
"A range of support organisations, including staff from the Department for Communities, will also be in attendance to provide information, advice and guidance on a range of training and employment opportunities.
"Attending this event can assist individuals to progress towards work and better employment prospects in the Armagh City, Banbridge and Craigavon Borough."
British Sign Language and Irish Sign Language interpreters will be available between 10am until 12 noon.
For more information, visit jobcentreonline.com, email employerengagementteam@communities-ni.gov.uk or telephone 028 9025 2394.
Pictured: Announcing the 500 jobs on offer at the Job Fair, Banbridge on June 16, are: Clare Mooney, Department for Communities; Lorraine Hand, Eishtec; Lord Mayor Councillor Darryn Causby; Melissa Campbell, Home Bargains and Jan Jones, Department for Communities.
Read more news:
Trail of destruction after another night and morning of vandalism in Armagh
Sad end to brilliant day as thieves steal ducks from Marie Curie fundraiser
Bingo hall extension will leave Armagh's car park boozers out in the cold
REVEALED: Just how much was raised in car park charges at our local hospitals?
Mall litter shame: Bottles, wrappers and even soiled nappies blight city green
More than 20,000 expected to flock to Armagh show
Police bail for man arrested in connection with murder of Bessbrook pensioner
Tandragee 100 organisers win prestigious Queen's Award for Voluntary Service
Sign Up To Our Newsletter