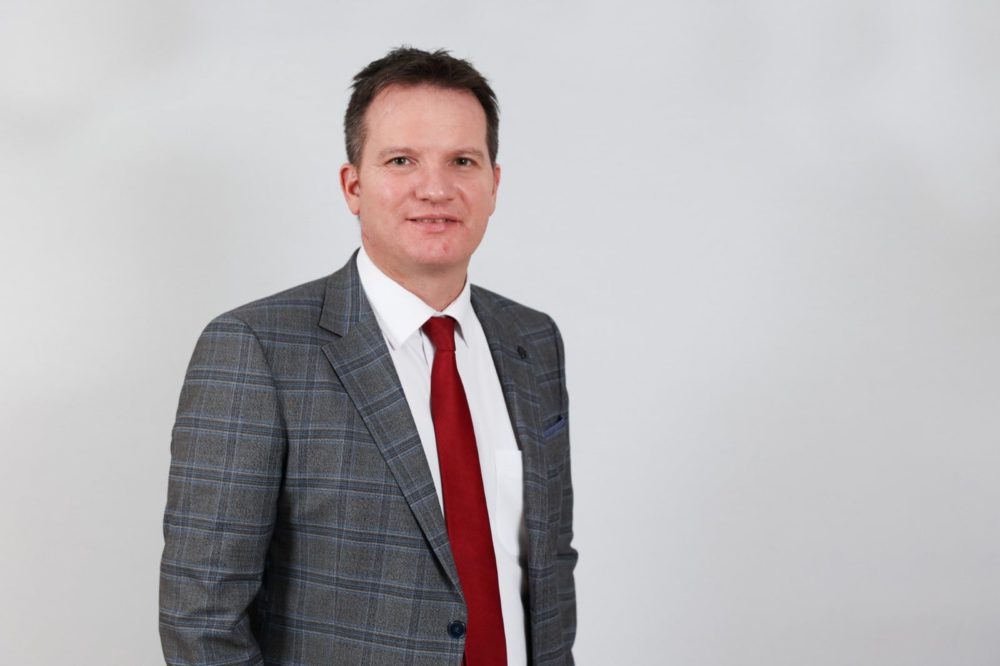 Ulster Unionist Alderman Glenn Barr has announced his candidacy for Upper Bann in the upcoming Assembly Election.
Mr Barr, born and raised in Upper Bann is the current Lord Mayor of Armagh City, Banbridge and Craigavon Borough Council and brings with him a wealth of local government experience having been in elected politics for almost 11 years, having first served on Banbridge District Council, and then the ABC Council.
Mr Barr is popular amongst the voters in Banbridge and surrounding areas, having topped the local Council poll twice in recent elections before being selected by the Ulster Unionist Party as Lord Mayor.
He is married to Andrea and together they have three children, Alex, Cody and Billy.
A lifelong member of the Loyal Order and having recently been decorated with the 25-year-long service Jewell within his own Orange Lodge, Mount Ida lol 26A; Mr Barr has also a lifetime of public service under his belt having served in HM Armed Forces for almost 20 years, with a considerable time in the Home Service Royal Irish Regiment and now continuing that service in the Army Reserves.
Mr Barr was recently awarded a Meritorious Voluntary Service award by the Lord Lieutenant for Co Down.
The Son of Edna, a former RUC GC officer, and Alan, UDR CGC and Prison Officer, and is also the ABC Council Veterans' Champion having been instrumental in helping to form Northern Ireland's first Veterans' Football Team.
When Putin's Russian forces invaded Ukraine, Mr Barr was instrumental in providing the leadership needed to bring the community, voluntary sector, local businesses, and local authority together to help provide logistical support for the humanitarian support needed to go out for Ukrainian refugees.
Mr Barr said of his recent selection: "The War in Ukraine has brought home that World Geo-Political is having a massive detrimental impact on all our citizens here in Northern Ireland, the cost of living is far outstretching the income of many.
"Soaring energy costs and an economy that is recovering from the Covid-19 pandemic, we do need a functioning Executive in place.
"We need additional funding for our Health Service; mental health is a real issue that needs targeted from a strategic level.
"The EU and Boris Johnson must face up to the facts that the Protocol must go, the fact that Northern Ireland's sovereign and democratic integrity is under threat by the Northern Ireland Protocol is clear to see by all.
"In order to protect the integrity of Northern Ireland's sovereignty, the Good Friday Agreement and our democratic institutions; the Protocol cannot remain.
"The Ulster Unionist Party wants to see a settlement between the UK and the EU, but we will not accept one that affects our sovereign integrity and place within the United Kingdom.
"I want to see an 'Agriculture Centre' for advice, training, demonstrations, and research. This is one of my top priority's and will work with all stakeholders to get this centre up and running and flourishing for our fantastic Agri-sector.
"I am working closely with several Veterans' charities, and we will see at the end of April a dedicated Veterans' Centre on the outskirts of Banbridge."
He concluded: "I will strive to gain the seat in the upcoming election, to allow him to provide the higher level of representation and service the Banbridge people deserve."
Sign Up To Our Newsletter