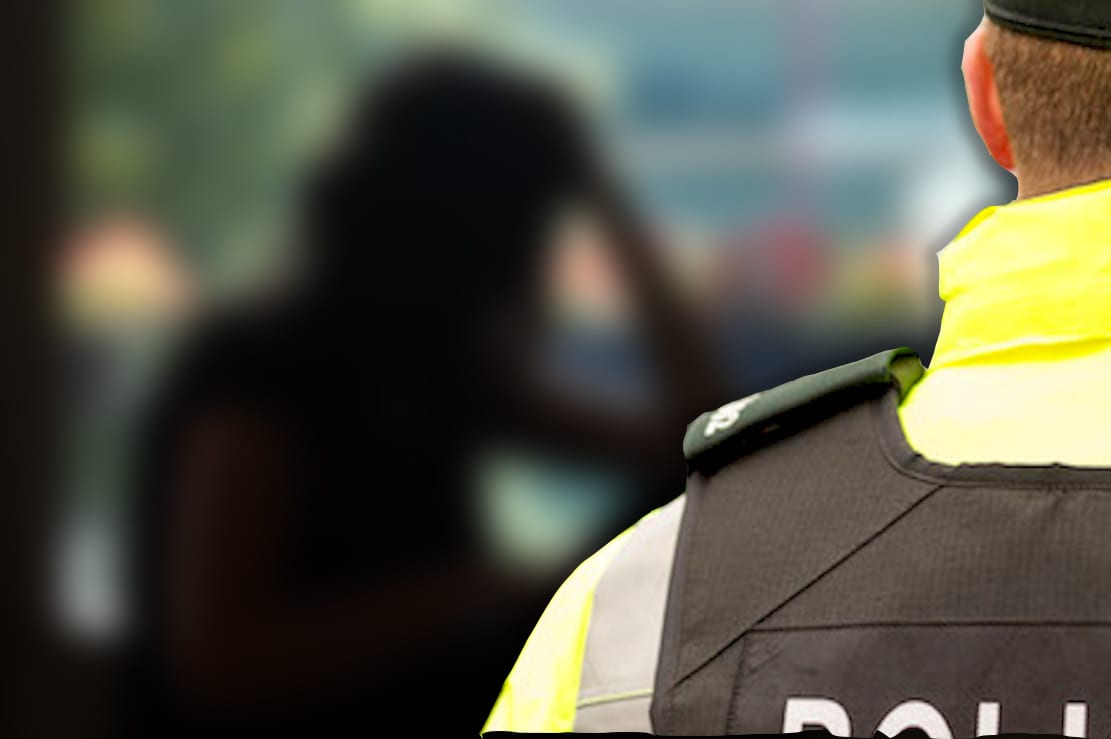 A young mother who was beaten black and blue and sexually assaulted in her Richhill home has vowed never to return to the village.
The woman, who wished to remain anonymous, has spoken exclusively with Armagh I in the hope of helping catch the "monster" who has changed her life forever.
Shortly after midnight on Sunday, October 29, a man entered her home, where she was at home with just her young son at the time.
The intruder beat her in a savage and frenzied attack until she was unrecognisable, before sexually assaulting her in her own living room.
Speaking candidly she told Armagh I how she and her son had just finished carving pumpkins before settling down to bed for the night.
"Me and my son went to bed around 10.45pm, we had just finished doing our pumpkins," she explained.
"It was about 12.20am and I could hear the door knocking. I kind of lay there thinking for a minute, 'did I really hear that?'
"Then it knocked again so I got up, went down and opened the door. There was a man standing there with a Hallowe'en mask on.
"He pushed me right through into my living room. I was severely beaten and then sexually assaulted. He then left and I don't even think it was a burglary. Okay, he took a few pounds out of my bag but if it was a burglary he would have taken my engagement ring, my jewellery, my TV or something, but he didn't."
The traumatised mum was taken to Craigavon Area Hospital where she was treated for her extensive injuries before being transferred to the Rowan Sexual Assault Referral Centre in Antrim.
"The Rowan Centre deal with people like me on a daily basis but even they were surprised when I arrived, my face, the state it was in," she said.
"After that I was dropped back to a friend's house; they had closed my house off until the Monday for forensic analysis. But it was Monday evening when I completely broke down, I just couldn't cope. I still can't take it in.
"I'm in Bluestone now. I came on Monday evening; I walked out of my friend's house in my pyjamas I was that distressed and I just can't seem to get over it. At the beginning I was in here for my physical injuries but now they're trying to treat the mental trauma. I don't know how long it's going to take me to get over it.
"The whole ordeal has left me trusting nobody, I can't even leave the ward, I'm so scared. It's horrific. I don't understand why there are people like that in this world."
Earlier this week, police put out an appeal for information on this incident and another matter in Armagh city – the incidents are being treated as unrelated.
However, for this woman, the similarities were worrying.
"I read about the other incident in Armagh and I began thinking were the incidents connected; was there a monster on the go?
"It leaves you questioning all sorts. I even went as far as asking my friends where they were on that night. Now, I just need to concentrate on getting better."
Her recollection of that night remains vague, a result perhaps of a mental barrier placed up following the sheer horror of the sickening incident.
"He (assailant) obviously knew what he was doing at the same time. He turned up with gloves, the Hallowe'en mask," she continued.
"It all happened so quick, I can't remember how long it lasted even. The psychologist thinks I'm putting up a mental block because it was so horrendous.
"It has only been the last two days that I can even just look at myself in the mirror.
"Whenever I arrived at Bluestone I was like the elephant woman, I had extensive bruising to my whole face, my forehead, the back of my neck, right down my back, down the back of my legs. I had to have CT scans, X-rays and still getting treatment for the physical injuries but thankfully now my face is beginning to clear up.
"I wasn't allowing visitors in to see me for the first few days because I didn't want anyone seeing my face or the state that I was in but the staff here have been absolutely fantastic as have the police, my family and friends."
"I'm getting over the physical injuries now but as for the mental side of it, I just don't know if I'll ever get over it.
"The nurses have had to keep an eye on me because I'm showering so much, I just feel so dirty. Hopefully that will pass too."
She added: "I don't know how long I'm going to be in here, to be able to go back home with my son but one thing is for sure, I will never be returning to that home because I could never feel safe there again.
"It has changed my life, everything is going to be so different now.
"I love Richhill, I'm so settled there. I kept myself to myself, the villagers know me to see.
"I love being there but I will never live in Richhill again. That's going to be a big upheaval for me and my son – that's where all his wee friends are.
"I just don't think I could feel safe, even if I moved to a different house in the village. Too many bad memories and that's something I'm going to have to start looking into. I don't think I'll ever get over it."
If you have any information that can help police, please call 101 and quote reference 49 30/10/17.
Information can also be passed anonymously by calling the independent charity Crimestoppers on 0800 555 111.
Sign Up To Our Newsletter