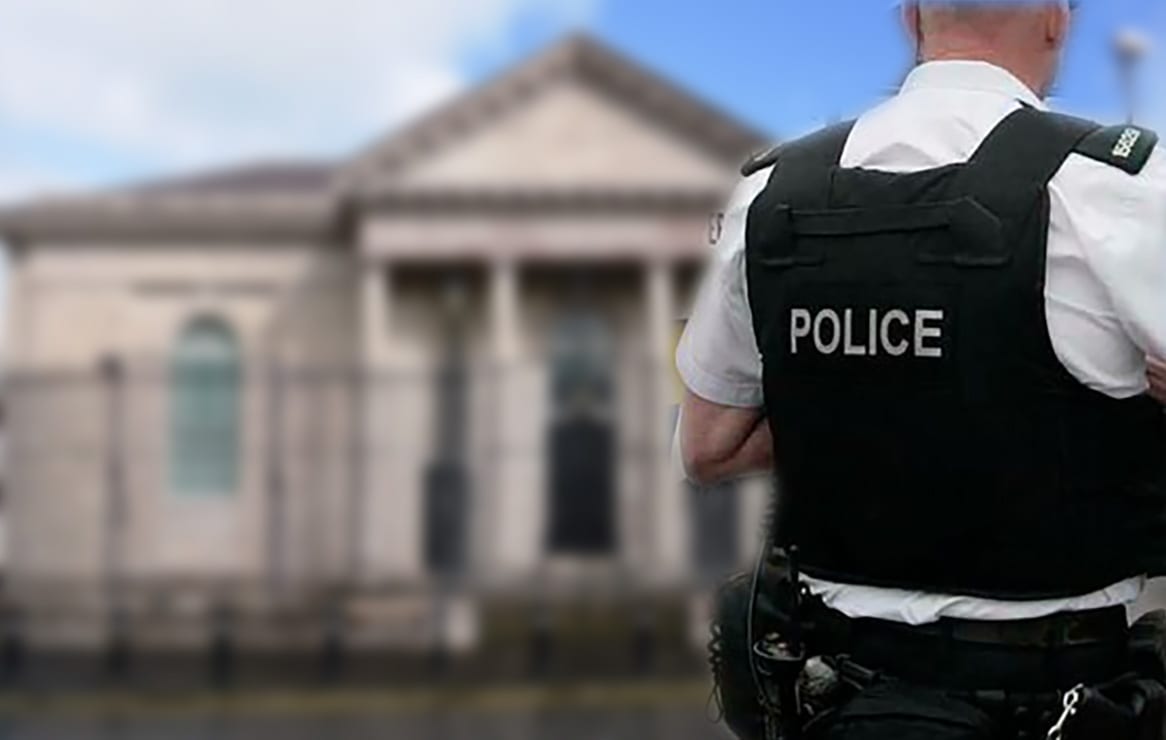 A Banbridge man, whose defence claimed "fell foul" of the reclassification of legal highs, has been handed a 12-month conditional discharge.
Scott Mayne, 23, of Chestnut Place, pleaded guilty to two counts of possession of class B and two counts of possession of class C at Armagh Magistrates' Court on Tuesday.
These offences were amassed during to separate incidents.
The first of which occurred on December 21, last year, after the defendant was taken to Banbridge Custody Suite for unrelated matters.
It was heard Mayne began fidgeting with his hands down his pants and handed officers a herbal substance.
This was later discovered to be a class B synthetic cannabis which had recently been reclassified.
The second offence took place on May 22 at around 7.15pm, when police were called to an address, again for an unrelated matter.
They found Mayne lying asleep in a bed with a bag of blue tablets in his left hand which he tried to conceal.
Court heard a brief struggle ensued before the defendant was arrested.
A "small square of cannabis resin" was also found on the bed on which Mayne was lying.
The defendant made no reply when cautioned and no comment during interview.
Examination of the tablets revealed them to be Tramadol and Alprazolam.
Defence counsel stated Mayne had four previous entries in his record for drug offences.
He added that for the "more serious of the offences police had been called for an unrelated matter with the defendant not the cause of the disturbance".
It was heard Mayne had spent eight weeks on remand for this offence after being granted bail of May 23 but had been unable to provide an address.
This, the defence claimed, was part of the problem with the defendant falling into "the wrong crowd" whilst in hostel accommodation.
He added that on the first offence Mayne had "fallen foul of the reclassification of former legal highs".
Deputy District Judge John Rea stated: "You are developing a significant record for drug offences and the court cannot ignore that".
Mayne was sentenced to one month in prison for the more serious matters which he had already served.
For the other possession of class B, the defendant was handed a 12-month conditional discharge but was warned by Judge Rea that he may still serve time for this if he reoffends.
Sign Up To Our Newsletter