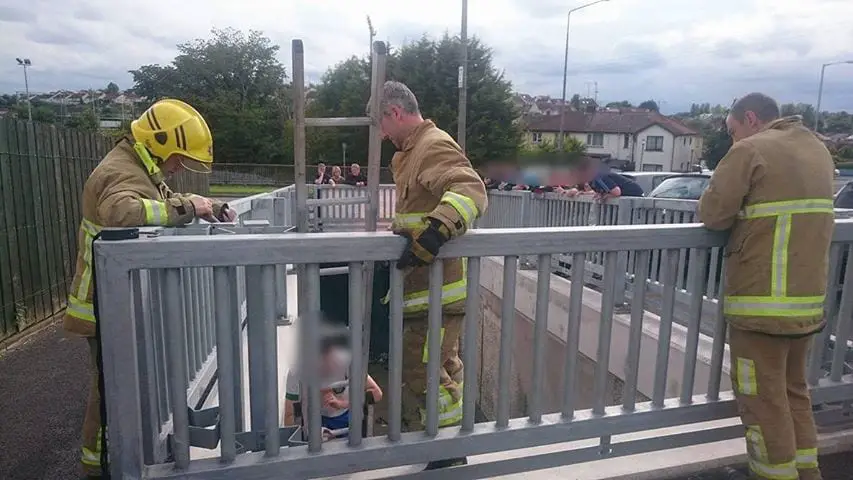 A young boy was rescued by firefighters after becoming trapped in an underpass in Armagh earlier this afternoon (Monday).
The youngster is understood to have got stuck down a gated area after going in after a football on the Killylea Road around 4.30pm.
This is the second rescue in less than a week after another young boy was pulled out by residents.
The summer holidays are officially just a day old and already the area known by locals as 'The Tunnel' is causing concern.
Despite a £40,000 outlay two years ago, nobody seems to possess keys for access to The Tunnel; an area that on many occasions in the past has been a focal point for anti-community behaviour and nuisance.
As part of the environmental improvement scheme in the west of the city, the area was gated up in 2015.
It was hoped that by gating off the area it would significantly reduce the appeal to congregating groups by removing the shelter offered by the Tunnel.
Today's incident, coupled with last week's, may have been entirely innocent but the dangers of the area remain evident.
Sign Up To Our Newsletter