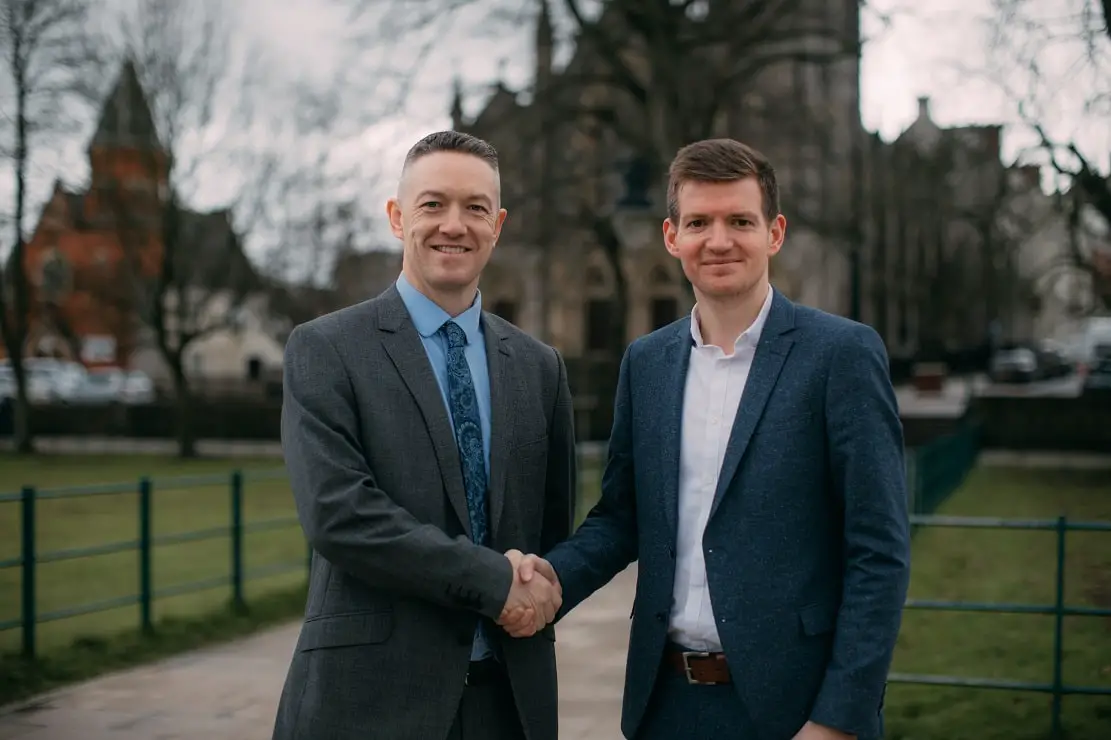 An Armagh-based accountancy firm is putting its best foot forward into 2023 with a new job appointment and exciting new ambitions for growth.
As part of this drive, the firm has appointed a new Tax Director, Andrew Cornett, to help solidify the company's desire to be the go-to firm for efficient tax management.
The firm was originally established in 2010 by Alan Wylie as AR Wylie & Co. After David Ruddell became the firm's principal in 2016 it was rebranded as Wylie Ruddell.
The team has expanded over the years and includes six chartered accountants who have a wealth of experience, with some having originally trained with some of the UK's big four firms. There are also a number of trainees working their way towards becoming fully qualified accountants.
They offer auditing, accounts, taxation and business advisory and support services to a wide range of businesses and individuals.
Andrew Cornett recently achieved the promotion to Tax Director having been an integral part of the team since 2010.
Andrew – who is a Chartered Tax Advisor and specialises in tax-planning for business owners – hopes to continue to provide exceptional service and help drive a positive strategic direction for the firm.
Commenting on the new appointment, David Ruddell said: "Andrew has shown exceptional leadership, dedication, and expertise in his role. His promotion is a testament to his hard work and commitment to our clients and the growth of our business."
He added: "I am confident that his skills and experience will enable us to continue to deliver outstanding results for our clients."
Andrew joined the business not long after it was set up, coming in as a Qualified Accounting Technician, before going on to specialise in taxes, having been involved in general practice for the early part of his time at the firm.
In 2019, he became a member of the Association of Tax Technicians, before completing his tax pathway exams, eventually becoming a Chartered Tax Adviser in 2022.
Andrew says he wants to develop the tax practice at the firm, to act as a "springboard for growth in the future".
He said: "I am delighted to have been appointed as Tax Director of Wylie Ruddell. Having worked here since 2010 I'm proud to have been a central part of the growth and evolution of the firm. I'm really looking forward to seeing what the next chapter holds as we look to develop the tax side of the practice and further our standing in the local marketplace."
The firm has gone from strength to strength, with a highly skilled and experienced team servicing a wide range of clients based throughout Northern Ireland across a broad spectrum of industries.
David says that he wants to continue this growth in the local marketplace, with the firm's main market being owner-managed businesses.
"We want to develop our tax practice and expand our current offering," David added.
Wylie Ruddell offer all general practice services, but on top of that, the team go well beyond tax compliance for your business, aiming to drive growth and assist clients with planning and how to distribute their wealth.
David explained: "We want to really help to grow your business and drive its progress. We're about adding value to a client and at Wylie Ruddell we have a quality team to cater for your business needs."
If you require any assistance with your tax affairs you can contact Wylie Ruddell on 028 3752 3227 or contact David and Andrew directly by email at david@wylieruddell.com and andrew@wylieruddell.com.
Sign Up To Our Newsletter