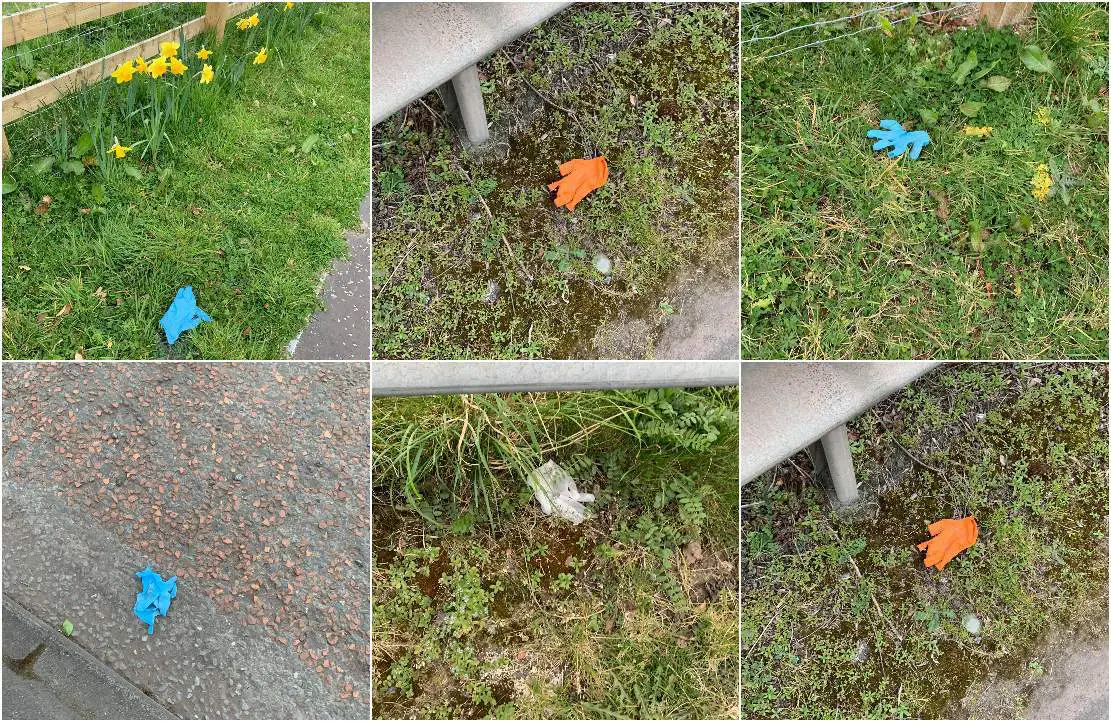 The gloves are off – sadly!
And they've been left lying again by the side of Armagh's roads.
Despite the very obvious danger to others – including young naturally curious children who may pick them up – many Armagh folk seem to think it's perfectly acceptable to discard their protective gloves where they choose.
Earlier this week Armagh I reported how a local man counted 37 gloves on a walk through the city centre.
And now an Armagh woman out walking her dog in another part of the city has bettered even that!
Fifty-six – yes you read it correctly – 56 gloves simply taken off and thrown down for someone else to pick up and put themselves at risk rather than being taken home and disposed of properly.
The woman sent us these pictures of her unpleasant finds this afternoon.
She left home at around 4pm and over the next hour-and-a-quarter was disgusted by what she saw.
Her travels took her along Killuney Road and the Portadown Road and on to Mullinure Lane.
She told Armagh I : "People are just dumping these rubber gloves everywhere and anywhere.
"I counted 56 rubber gloves just taken off and dumped on the side of the road and in hedges.
"These people have no respect or consideration for others, pets or the environment.
"Please, can they not just take these gloves home with them and dispose of them correctly?
"It's unreal, they're just animals. What can their houses be like?
"We should be trying our best to contain this disease not spread it."

Sign Up To Our Newsletter