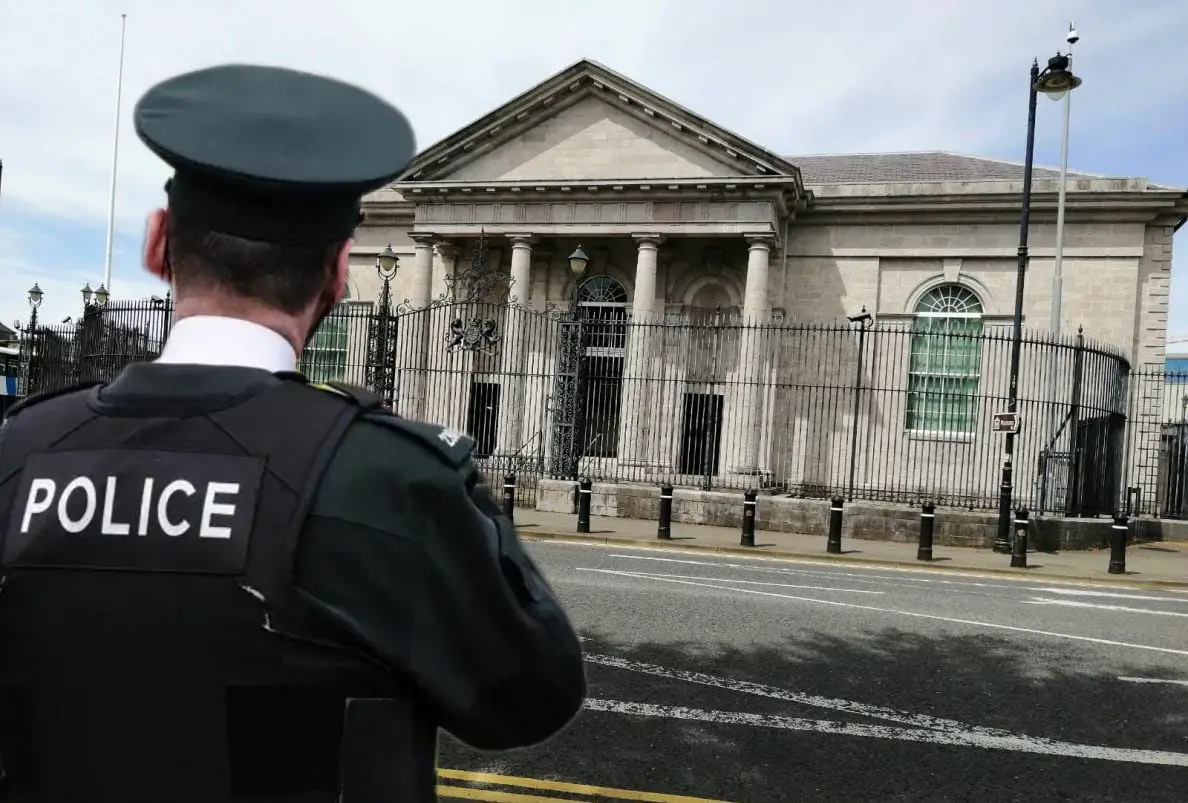 A Newtownhamilton woman with a record of charges which would warrant for her "own [court] list" has been sentenced in her absence on a litany of offences.
The district judge also issued arrest warrants on a number of other allegations which the 35-year-old still faces.
Marie Anne Ward, of Dungormley Estate, was sentenced in her absence on disorderly behaviour in a licensed premises, criminal damage, three counts of theft, handling stolen goods, using a vehicle without insurance and no driving licence at Armagh Magistrates', sitting at Craigavon, on Tuesday.
Prosecution outlined that these charges were accrued by the defendant over a number of occasions dating back as far as August 26, 2018.
On that date, police were called to an incident at an address in Keady and arrived to find that three windows had been smashed at the property.
Officers spoke to Ward, who was in the area, and she admitted to smashing the windows following an argument with her partner.
Prosecution stated that there was no value for the damage caused as no statement was taken from the injured party.
On September 9, 2018, police received a report from an injured party that their Toyota Corolla had been stolen from outside their home.
Officers later located the car in Keady. The defendant was spotted nearby and the keys to the vehicle were found in her pocket.
It was heard that on September 10, 2018, Ward stole three bottles of vodka valued at £45 from Lidl in Dungannon.
On November 25, 2018, police received a report of a theft from Emerson's supermarket, in Armagh.
Staff stated that the previous day, a male and a female had entered the store and filled a bag with £28 of groceries, before leaving without making an effort to pay.
Police were subsequently able to identify the female involved as the defendant after viewing CCTV footage.
On May 4, of last year, police were called to Red Ned's Bar, Armagh, to reports that Ward was refusing to leave the premises.
Upon being spoken to by officers, the defendant told them to "f*** off" as she was trying to listen to music and she subsequently had to be removed from the bar.
On December 21, last year, police had occasion to speak to Ward, who was the driver of a Ford Fiesta on Lower English Street in Armagh.
Checks showed that the vehicle was not insured. The defendant told police that she had just purchased the vehicle and admitted having no insurance.
When asked for her licence, Ward stated that she did not have it with her but subsequent checks revealed she was not a licence holder.
On January 11, of this year, the defendant stole £52 worth of clothing from Primark on Castle Street, Belfast, but these items were recovered and fit for resale.
In sentencing Ward, District Judge Eamonn King commented that she faced enough charges for her "own list".
The defendant was sentenced to three months in prison suspended for 12 months and was disqualified from driving for six months.
She also accrued a total of £700 in fines, along with the offender's levy of £15.
In addition, District Judge King issued arrest warrants in a number of outstanding matters alleged to have involved the defendant.
Sign Up To Our Newsletter