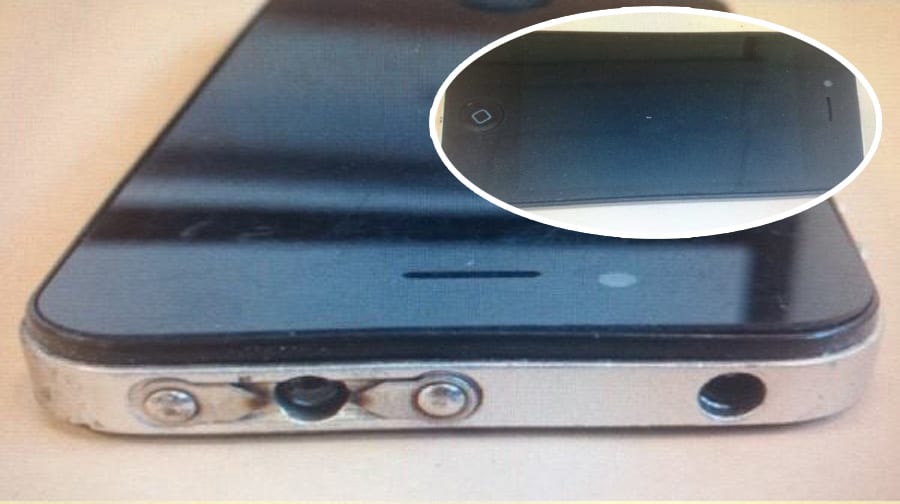 A woman in county Armagh was arrested carrying a taser masked as an iPhone.
She was charged after pleading guilty to possession of a prohibited weapon before receiving a conditional discharge at court.
The PSNI Armagh posted the warning on social media.
It read: "What you're looking at isn't an Iphone, it's a taser. The 2 metal pins on the end of that top picture would give you a nasty shock and are more than capable of incapacitating you temporarily.
"Thankfully on this occasion, due to another quick thinking member of the public, this item was removed from a female who was then arrested.
"She was interviewed, charged with Possession of a prohibited weapon, held overnight and taken to court where she pleaded guilty and was given a conditional discharge by the Magistrate."
Police have urged the public to report these devices to them immediately as not only are they dangerous to the the unsuspecting public, but are to those in possession.
The post added: "This highlights the sort of thing we can face on a daily basis. Criminals will go to great lengths to conceal all manner of things; drugs, stolen items, or weapons. Part of our job, unfortunately, is to be professionally curious. Some people don't like that, but this is a prime example of the dangers we face day in, day out, and why we take the precautions we do in order to keep you safe, but also keep ourselves and our colleagues safe.
"Constables Heaney and English from Armagh were our daring duo in this case, although I have been reliably informed that the daring quickly drained when they found out that the taser worked! I can assure you though, that very few probationers were hurt in the rigorous testing and retesting of this device. It will now be disposed of safely."
Read more news:
Helicopter deployed as burglars steal jewellery in latest broad daylight raid
Georgian Day light show to return as council goes to tender for 'spectacular' event
Major city housing scheme to be approved at Hamiltonsbawn Road
Blackmailers share nude pics of Armagh man caught in Facebook friend scam
Court refuses bail request to 23-year-old accused of Peatlands Park rape
PSNI reveal shameful story used by young driver to dodge speeding ticket
Woman charged over burglary offences in Belleeks, Crossmaglen & Newtown
Union accuses Tayto of 'threatening job security' ahead of failed strike action ballot
Sign Up To Our Newsletter