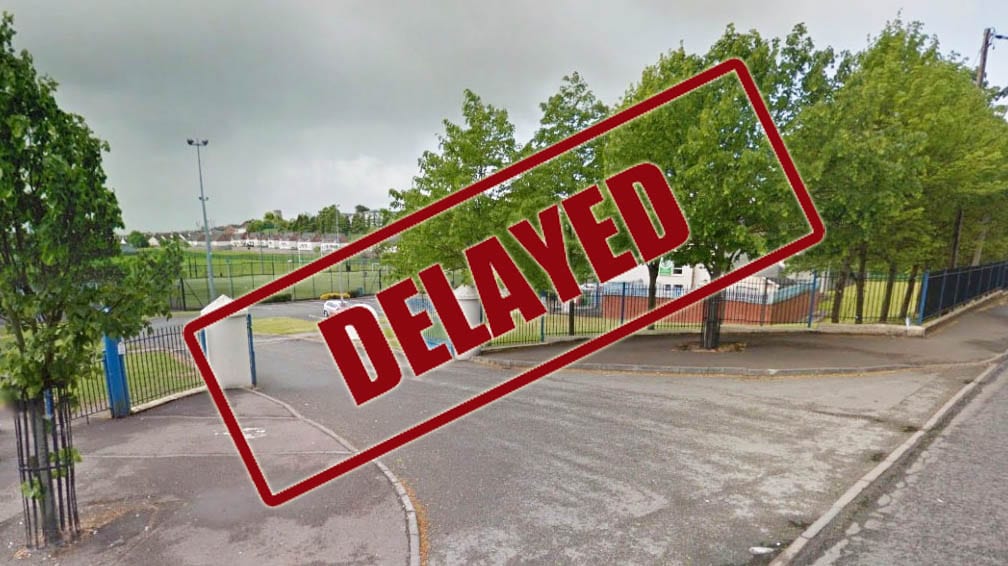 A £1 million redevelopment of the Cathedral Road Recreation Centre might not get off the ground until next year or beyond – if at all!
We can reveal that Armagh City, Banbridge and Craigavon Borough Council has already spent £10,000 in drawing up proposals for a major revamp. And that is only to it as far as 'draft stage'.
But it will now be September at the earliest before "additional information" can be brought back to the leisure and community services committee for consideration.
Unionist councillors vetoed a proposal to adopt the masterplan for the Cathedral Road, arguing that the development needed to be looked at in context of future provision across the city as a whole.
Instead, the proposals – which Armagh I revealed last month – are to be the subject of a meeting of 'legacy councillors' and more details brought before a future meeting of the leisure committee.
It does not sit next until mid-September and there is no guarantee that that information will be ready at that stage, or if the plans will be proceeded with subsequently.
The masterplan has been drawn up by ventureI network and Mr John O'Neill was present recently to present his report.
As we reported last month, a new-look Cathedral Road Recreation Centre would benefit from an enhanced 3G pitch as a key element of the masterplan
The play area would be enhanced and relocated – at an estimated cost of £80,000 – and the building itself refurbished.
The lion's share of the required expenditure was earmarked for a multi-use area – the provision of an outdoor gym, as well as a rebound wall and integrated walking and jogging areas, costing in the region of £275,000.
Better car parking facilities and signage, a new entrance from Convent Road and enhanced lighting – in a bid to combat anti-social behaviour in the area of Cathedral Road and Sherrys Field – are also featured.
The total cost for the redevelopment – covering all elements of the masterplan – comes in at an estimated £989,000.
But Independent Unionist Councillor Paul Berry said further discussions would be required before deciding whether or not to proceed.
He said £1 million was a "considerable amount of money" and it was important not to raise false expectations that funding was available.
Mr Berry said as a legacy Armagh councillor he was aware of the issues in the city, one of which was a lack of capacity at the Orchard Leisure Centre and the need for a new facility.
He also made reference to the link roads as well as ongoing in depth discussions regarding a Mullinure masterplan which had "enormous potential to incorporate a multi-sports facility on one site".
Mr Berry told the last leisure meeting that Armagh City and District Council had funded a 3G pitch at Cathedral Road in 2009, and he felt councillors needed to consider a "long term approach and have a greater understanding of the masterplan in order to establish the way best forward for the new council to deliver on recreation".
Mr O'Neill – who had compiled the Cathedral Road proposals – had pointed out that the delivery of the Mullinure masterplan would be a 10-year project.
But proposal to defer the redevelopment of the complex was seconded by DUP Councillor Darryn Causby.
It came after a council official told the meeting the Cathedral Road centre – which opened in 1997 – "required investment".
It was home to an "ageing play and tennis facility" and there was a need for lighting to be replaced. Three new restaurants had opened in the area which had placed demands on car parking and potentially created a health and safety issue, it was pointed out.
Sinn Fein Councillor Fergal Lennon said he was concerned items were being placed on hold, therefore creating a backlog.
He encouraged officers to hold discussions with Cuchulainns Hurling Club and St Brigid's Camogie Club regarding potential plans to develop the area and assist with exploring alternative arrangements.
Again, a council official informed the meeting that St Brigid's and Cuchulainns had undertaken development work internally and their membership had grown to 11 teams, with officers liaising with both on a regular basis.
The majority of matches were played at the site and the clubs availed of the committee room and a garden shed had been located on the site for the storage of equipment. Campbell that Cathedral Road had exceeded
The SDLP's Mealla Campbell said the centre was a credit to the users and staff, and said she supported the works, insisting it would be money well spent.
She also expressed concerns that St Brigid's and Cuchulainns' request for a 99 year lease had not been considered as part of the recommendation and urged that "open and transparent discussions with the clubs" took place at the earliest opportunity.
Councillor Campbell was of the the opinion that council's leisure facilities tended to be "disjointed" and it would be important to look at the overall strategy and ensure facilities complimented each other.
She said engagement with clubs would be crucial as the Mullinure masterplan "could still be a work in progress in 10 years' time".
Ulster Unionist Alderman Jim Speers said he was aware St Brigid's and Cuchulainns had lobbied for a long term
Sign Up To Our Newsletter