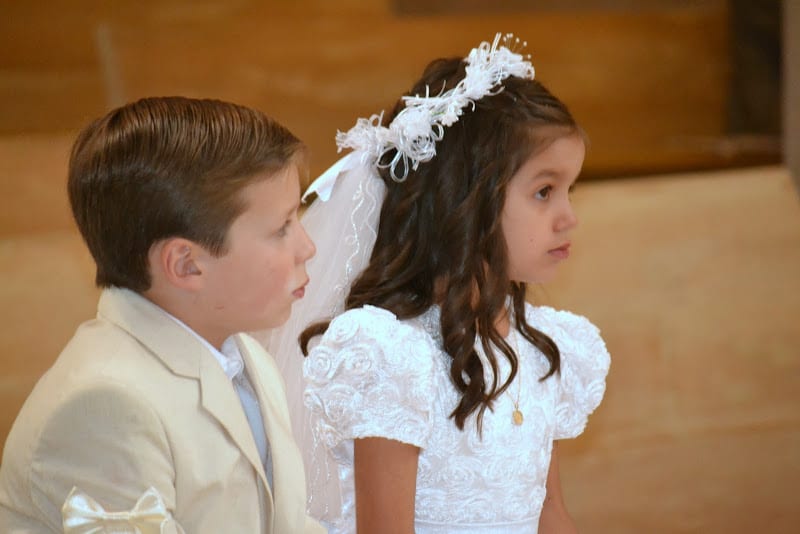 How much did you get when you made your First Holy Communion?
And no doubt some of the more frugal operators still have theirs tucked away under the mattress somewhere!
Children today making their First Holy Communion received an average of £350 in gifts, a five-year high and an increase of 16% on last year, according to the research commission by Ulster Bank.
And Northern Ireland families spent an average of £538 on their child's First Holy Communion this year.
In terms of expenditure, the bulk of the bill for the day itself was spent on the party, celebrations or food and drink (an average of £245), the highest recorded in recent years, while children's outfits accounted for 30% of total amount spent (an average of £161), up 26% since 2013.
As with previous years, parents of girls making their First Holy Communion saw greater expenditure, with average spend on a girl's First Holy Communion equalling £609. This is £136 (29 percent) more than was spent on average on their male counterparts.
Expenditure on children's entertainment has also risen significantly (£107), representing an increase of 47% on 2016 (£73), and the highest recorded spend in five years.
Just under £50 was spent on treatments including make-up, fake tan application and hairdressing services for children and family members.
In terms of the gifts received by children making their First Holy Communion this year, more than 10% of parents reported that their child had received in excess of £500.
Three-quarters (74%) of respondents indicated that they intend to place some of the money gifted into a savings account in the child's own name.
According to the study, toys remained by the far the most popular item children spent their money on (57%), followed by clothes (26%) and sports equipment (18%).
Sean Murphy, Managing Director, Personal Banking at Ulster Bank said: "First Holy Communion is a significant event for many children, and it is often the first time that they receive significant amounts of money from family and friends. With the majority of this money being put into savings account, we're pleased to see parents instilling the importance of saving into their children, even at this young age."
Sign Up To Our Newsletter