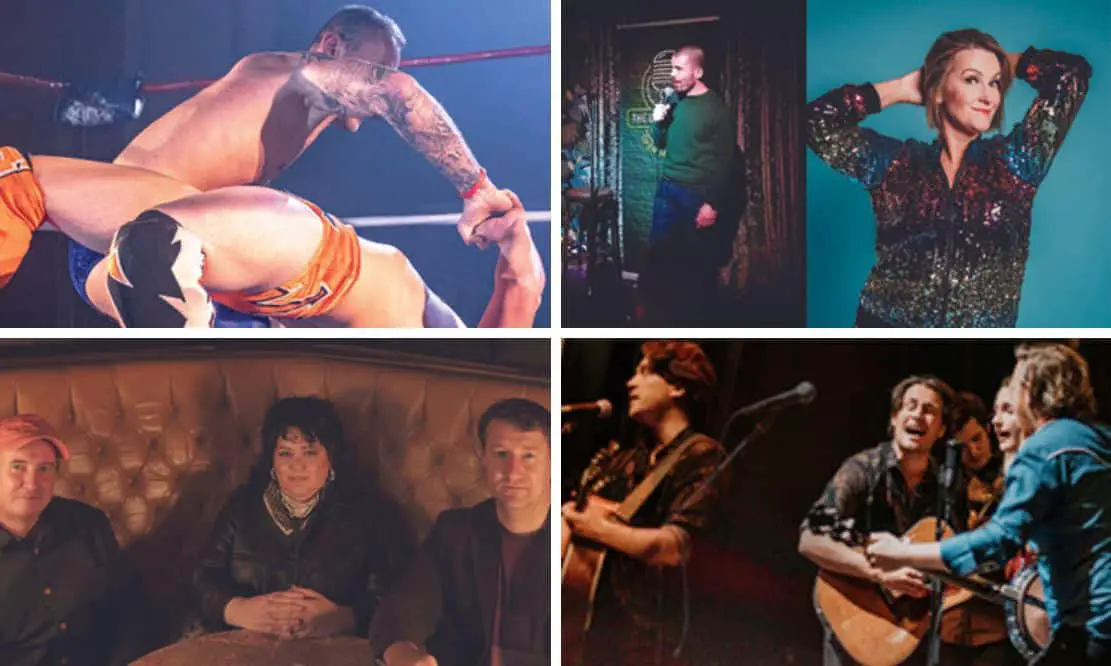 September promises to be a month of song and dance – with the odd side-splitting show thrown in for good measure!
This month's entertainment line-up showcases some of the best in live music and stage performance.
And if country's your thing, you're in for a treat as the Market Place Theatre welcomes a whole host of American Country tribute acts and a 60 year celebration of the 'Man in Black' Johnny Cash.
The kids can get involved with a sing-along show based on the all time favourite farmyard nursery rhyme, Old McDonald, and Aonach Mhacha give the stage to local artist Brian Finnegan and his traditional folk band, Flook.
Adventures On Old McDonald's Farm
Join us down on Old MacDonald's Farm for fun, songs and excitement.
Friendly Sammy Scarecrow is enjoying his first day on Old MacDonald's Farm and loves meeting all of the colourful characters that live there. When a mystery unfolds on the farm, can you help Scarecrow find out what's going on?
With an original script and brand-new songs written for this production, along with many singalong favourites, this professionally produced show brought to you by DreamWorld Promotions is a thrill for younger children aged 3-9 years.
Market Place Theatre, Armagh
Saturday September 2, 2023
2pm and 4pm
£10.00
Click here to purchase tickets
---
Made In Tennessee
Country fans are given a taste of Nashville with Soul Street Productions' brand new show Made in Tennessee – The soundtrack of American Country.
With a band made up of some of UK's finest country musicians, Made in Tennessee takes you through the decades of the nation's fastest growing music genre, from Country's origin in the Southern States of America to modern-day Country heard all around the world.
Featuring classics from Johnny, June, Dolly and Hank, legends like Garth Brooks and Carrie Underwood and modern country superstars such as Kacey Musgraves and Chris Stapleton.
Market Place Theatre, Armagh
Thursday September 7, 2023
8pm
£24.00
Click here to purchase tickets
---
Here Come The Girls
Here come the girls – Multi Diva Tribute Show. 11 amazing tributes, 1 great show!
Celebrating some of the finest female artists of all time… featuring Cher, Madonna, Lady Gaga, Shania Twain, Annie Lennox, Gloria Estefan, Blondie, Katy Perry, Adele, Abba and Bananarama!!
All of your favourite songs from your favourite female artists, spanning five decades, in one spectacular fun, fast paced, energetic show!
Market Place Theatre, Armagh
Friday, September 8, 2023
8pm
£22.50
Click here to purchase tickets
---
One Way to Broadway
Building Bridges Community Arts Theatre is back with their sell-out musical concert, 'One Way to Broadway'!
Fresh from their successful run of 'Chitty Chitty Bang Bang', Building Bridges is ready to tread the boards once again with toe-tapping melodies, breathtaking performances, and a vibrant celebration of the arts, which promises an unforgettable night of fun and entertainment for audiences of all ages.
Join this talented cast of local people as they showcase 25 unforgettable songs from past concerts and celebrate their fifth 'One Way to Broadway' performance. Secure your tickets now and embark on this sensational journey as Broadway is brought to life once more!
Market Place Theatre, Armagh
Saturday, September 9, 2023
7.30pm
£11.00
Click here to purchase tickets
---
LDN Wrestling
The Superstar Wrestling Live Tour is coming for an evening of rip-roaring action. Expect to see edge of your seat, death-defying moves as the stars of Wrestling take part in action-packed matches for the whole family to enjoy!
The 2023 show sees top Wrestling stars from the world's leading federations battling it out for the prestigious Heavyweight Championship.
Matchmakers have promised that the main event of the evening will be for the Championship and will also include solo, and the huge rumble main event.
Book early for the best seats. This was an immensely popular event last time around and get those foam fingers at the ready for a night of family entertainment you will not forget! Suitable for the entire family – there's even a family ticket price!
Market Place Theatre, Armagh
Friday September 15, 2023
7.30pm
Family £45.00 | Full Price £15.00 | Concession £12.00
Click here to purchase tickets
---
Flook
Armagh has long been celebrated for its association with cultural heritage and the traditional arts.
The city and county have spawned many musicians, poets, painters and writers who have taken their place in the pantheon of artists with a reputation on the international stage. One such local artist is Brian Finnegan, a founding member of the renowned and highly acclaimed band Flook.
Flook is an Anglo-Irish band playing traditional-style instrumental music, much of it penned by the band themselves. Their music is typified by extremely fast, sometimes percussive, flute and whistle atop complex guitar and bodhrán rhythms. Flook is made up of Brian Finnegan, Sarah Allen, Ed Boyd and John Joe Kelly.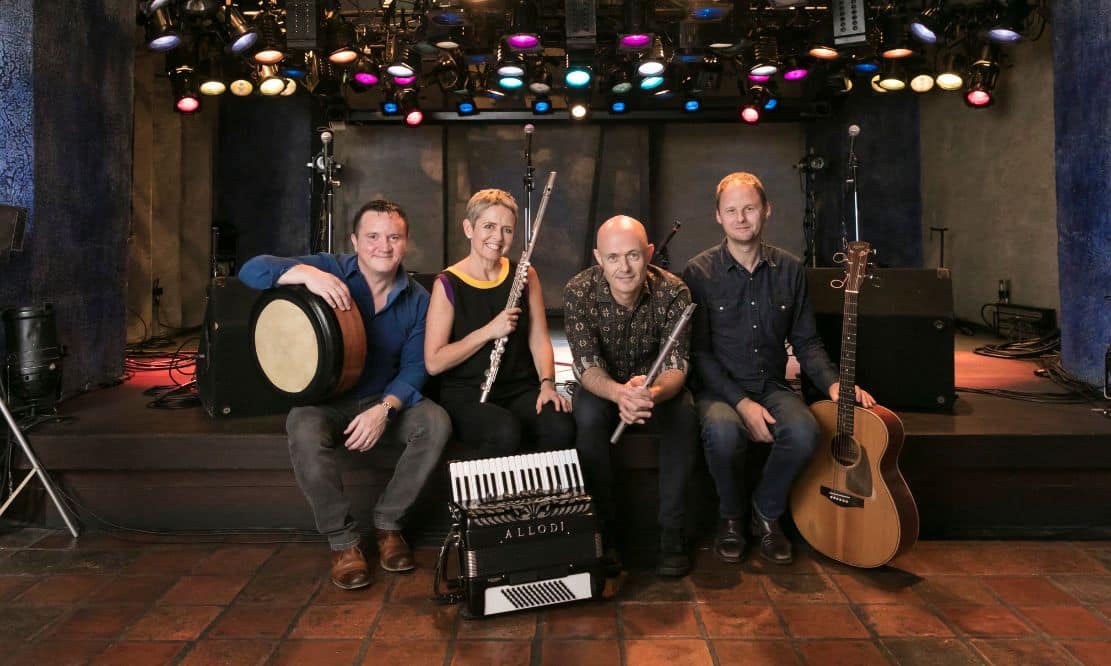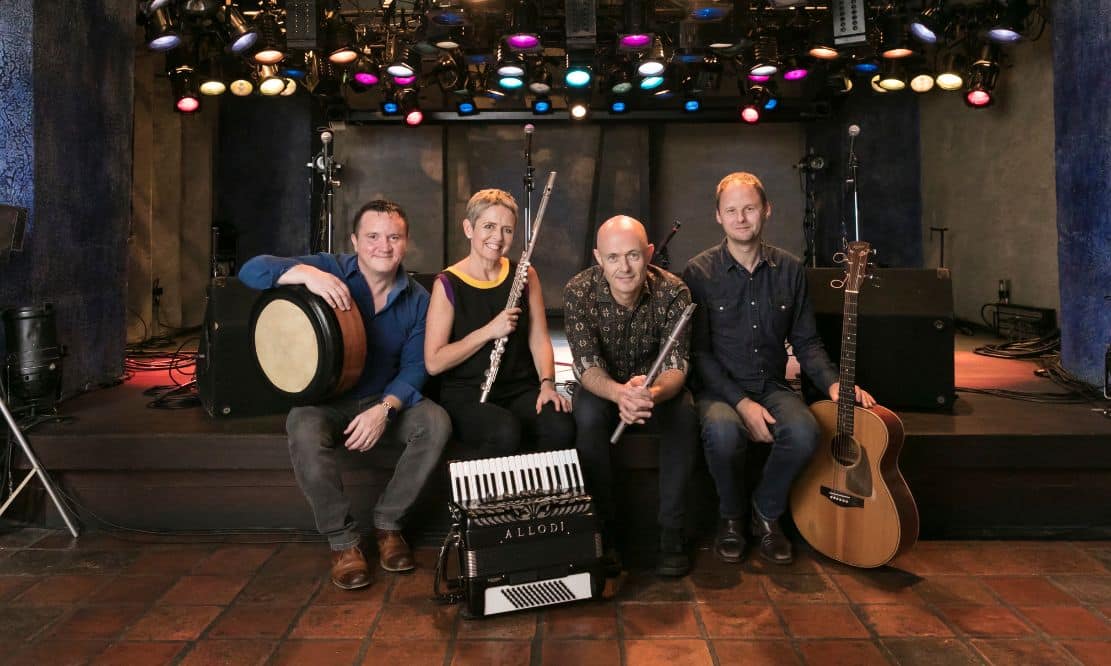 Aonach Mhacha
Wednesday, September 20, 2023
Doors Open: 7.30pm | Show starts: 8pm
Tickets £20.00
---
Simon & Garfunkel Through the Years
Critically acclaimed as one of the world's greatest tribute shows, Simon & Garfunkel Through the Years continues to delight audiences across the globe. Featuring stunning vocal harmonies from world-class musicians, this spectacular concert transports you on a journey through the epic songs and history of the much-loved Simon and Garfunkel.
The show is a celebration of the unprecedented rise to fame of two boys from Queens, New York, who went on to become the most successful folk-rock duo of the 1960s, selling 38 million albums in the US alone, and receiving 10 Grammy Awards.
In 1981, they performed to over half a million people in their hometown of New York, and in 1990 were inducted into the Rock and Roll Hall of Fame.
Collectively known as Bookends, Dan Haynes and Pete Richards have been fronting Simon & Garfunkel Through the Years since its creation in 2011. Much like their idols, they became friends at school and could not resist singing together from a tender age.
Alongside stops in London's West End, the show has toured extensively around the UK, Europe, United States and Australia, attracting packed houses night after night. With consecutive sell-out runs since 2014 at the Edinburgh Festival Fringe, they are championed as "one of the best vocal groups touring today", whose sounds are ''simply breathtaking''.
Featuring all the major hits such as The Sound of Silence, Mrs Robinson, The Boxer and the iconic Bridge Over Troubled Water, don't miss out on this phenomenal show.
Market Place Theatre, Armagh
Thursday, September 21, 2023
8pm
£18.00
Click here to purchase tickets
---
Up The Poll Starring Conal Gallen
Conal Gallen and his writing partner and son, Rory, have just written their 7th comedy play! And it is guaranteed to have audiences in stitches once again!
Bridie Murphy is a lovable battleaxe, living with her husband, Willie. But when election time comes around, things start to liven up. Father Big Mad Mickey O'Reilly, Betty Head and her son, Dick, all become involved, whether by choice or by accident. If you thought that politics was corrupt, wait until Bridie sticks her oar in.
As one political commentator put it, "She even makes Trump look intelligent!"
Market Place Theatre, Armagh
Friday, September 22, 2023
8pm
£25.00
Click here to purchase tickets
---
RBG Trio
Formed in 2019, The RBG Trio is a collective of three of Ireland's leading jazz artists – Meilana Gillard [tenor saxophone], Dave Redmond [bass], and Kevin Brady [drums].
Renowned for their tight interplay and incredible storytelling, the band have carved out a 'must see' reputation. With blues always in their foundation, the trio's sound ranges from pre to post-bop, soulful to grunge, free to swinging.
The trio's repertoire ranges from the traditional saxophone trio canons of Sonny Rollins and Joe Henderson, to more contemporary and improvised output. It is an approach where free-form exploration rubs shoulders with reimagined music from the likes of Nirvana and Soundgarden.
Ultimately, nothing is off limits. It is a band led by tunes – mainstream or lesser known, self-penned or reinterpreted, traditional or contemporary. If it works, it works. Additionally, each member of The RBG Trio composes for the band, which lends to the trio's diverse output and constant surprise.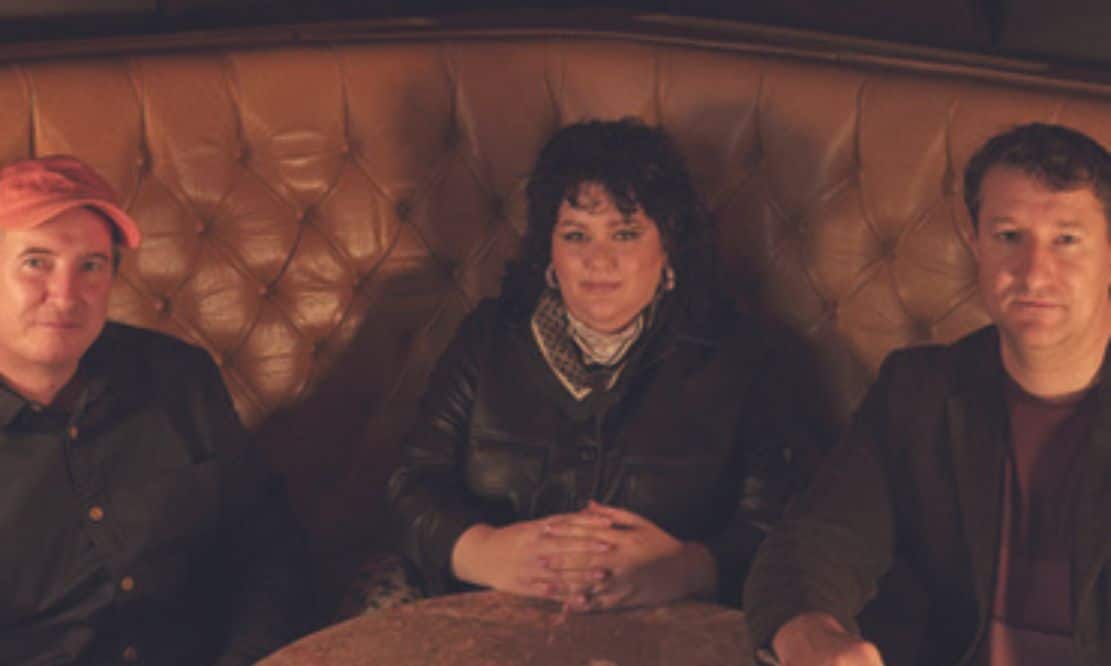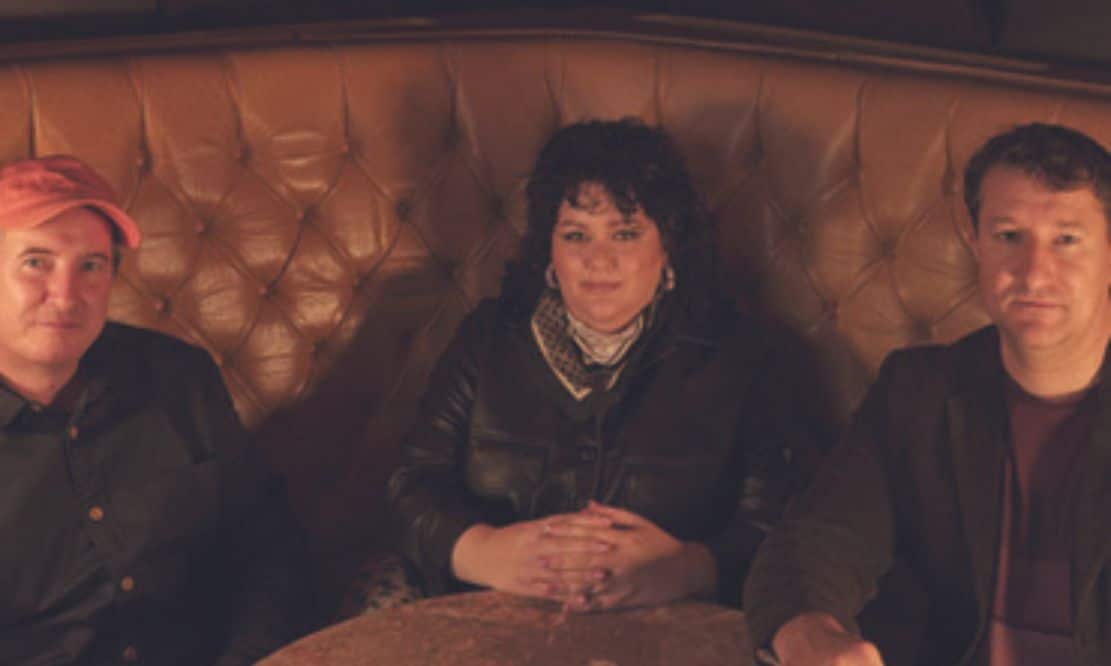 Market Place Theatre, Armagh
Friday, September 22, 2023
8pm
£15.00
Click here to purchase tickets
---
Stand-Up Session
A unique night full of laughter and craic as four of the country's finest stand-up acts take to the Market Place stage.
Teresa Livingstone is a musical comedian and a classy lady, or at least she tries to be, despite everything being a 40-something Northern Irish woman throws at her. One of Northern Ireland's top comedy acts, she has appeared on BBC's The Blame Game, Soft Border Patrol and Late Licence. Don't miss her unique blend of stand-up, songs, gin and 'going out' leggings.
Mark McLernon is a strange stand-up comedian from the Mid-Ulster town of Magherafelt. He has a surreal take on life and is a very, very silly man. He has been gigging for 10 years and has supported the likes of Tim McGarry and Colin Murphy. When he's not on stage you can find Mark indulging in his hobby—working as a full-time Maths teacher.
Paddy McGaughey is the resident compere of the successful Braid Comedy Club and has supported Tim McGarry on all his stand-up tours. He won Comic Relief at the Pavilion Comedy Club comedy competition and has written two stage plays.
Sean Hegarty is a Northern Irish one-liner comic, famous for his sharp wit and hilariously dry jokes. He has performed at The Edinburgh Comedy Festival and on radio and TV.
Market Place Theatre, Armagh
Saturday, September 23, 2023
8pm
£16.00
Click here to purchase tickets
---
The Hen Do
Have you been missing Bridesmaids Becky? Worry no more! Because bonkers Becky from the smash hit, Bridesmaids of Northern Ireland is back – and this time it's SHE who is getting married!
Alongside her little sister Katie and her Mum Sally, Becky heads to Ibiza for her 'away hen'. Between meeting every ex Becky's ever dated, being put through their paces by a 'beefy' Scottish aerobics instructor and spending the night banged up abroad, Becky's 'Hen Do' inevitably gets wild.
To top it all, Becky and her sister learn that their mum never had the chance to have her own Hen Do and conspire to give their Mum the time of her life.
Expect glowsticks, cocktails, banging tunes and loads of chaos, as our gang celebrate dysfunctional family relationships and free tequila on this roller-coaster of a Hen Do.
Market Place Theatre, Armagh
Tuesday – Wednesday September 26 – 27, 2023
8pm
£23.00
Click here to purchase tickets
---
Cash Returns
The award winning 'Cash Returns' takes to the stage to celebrate Johnny Cash's first ever Irish tour back in 1963. Sixty years later the love for the Man In Black's music is now as strong as it ever was.
The exceptional nine-piece show will commemorate that very special debut tour that cemented Cash's place in Irish people's hearts all those years ago, after performing his global hit songs live throughout venues all over the country, including, 'I Walk The Line', 'Folsom Prison Blues', 'Get Rhythm' and '40 Shades of Green', among many others.
Market Place Theatre, Armagh
Saturday, September 30, 2023
8pm
£25.00
Click here to purchase tickets
Click here to view more entertainment listings
Sign Up To Our Newsletter