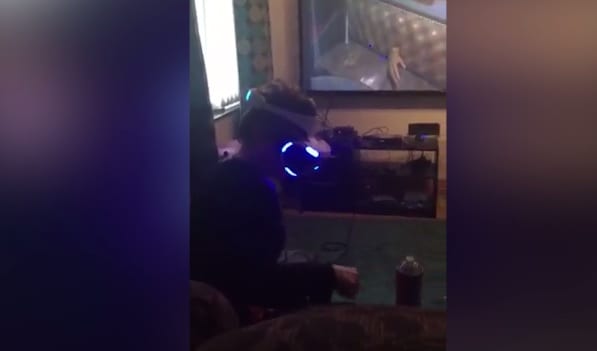 The new Playstation VR was all a little bit too much for one county Armagh mother trying out the console for the very first time.
Sony have released their latest offering and it delves into the world of virtual reality and for 64-year-old Ann McElhone, it was all a bit too real.
Son Michael had encourage his mother to try on the headset, and opting to play London Heist, where the player takes the role of one of a number members of a robbery crew.
Unfortunately (or fortunately perhaps) for Ann, being a member of a criminal gang is not something that came naturally to her – as her screaming attests to! As we see from the video above, she squirms as she thinks she's about to get injected. She's not, of course!
It's all a bit of fun.
If you have a video you'd like to share with us, please send it to us via email at info@armaghi.com or through Facebook.
Read more news:
Two vehicle crash on Killylea Road outside Armagh city
Lord Mayor to abseil down Armagh City Hotel for Southern Hospice this Christmas
Calls to reinstate bus services five years on from attacks and hijackings
Exciting plans to replace 80-year-old hall with state-of-the-art cross-community venue
Co Armagh 'house of horrors' couple admit sex crimes against mentally disabled victim
Police uncover drugs in search into dissident republican activity
'Killer clown' craze hits Armagh after reports of disturbances at city housing estate
Armagh students wow tourists with song at the top of Eiffel Tower
County Armagh takeaway facing hefty fine with illegal worker deported
Sign Up To Our Newsletter