Friends old and new gathered this afternoon to exchange precious memories of their time at TJ Walker's Department Store as the long-awaited grand staff reunion brought past employees back to the city to reflect fondly on a time gone by.
The event kicked off at 2pm in the Armagh City Hotel and saw over 50 former employees and their families gather to pay tribute to a stalwart name in the story of Armagh City.
Despite having closed its doors almost a decade ago, TJ Walker is a name that needs no introduction for many in Armagh.
The store was run for many years by Mervyn Walker, who left his beloved city in 2020 for a new life in Scotland. He ran the shop alongside his late wife Ivy up until their retirement in 2014.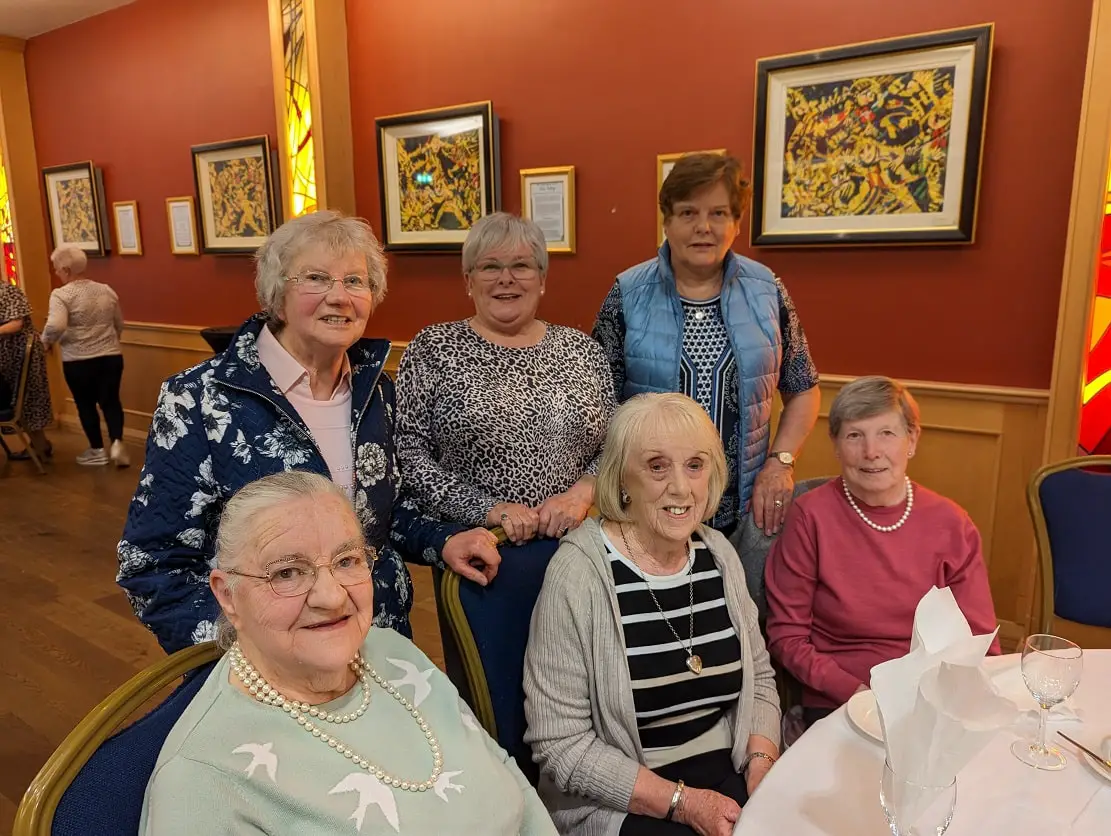 While ill health prevented Mervyn from making the trip from Scotland back to Armagh, the reunion was very much in his heart as all in attendance were treated to a pre-recorded video message from Mervyn himself, expressing his regret at being unable to attend.
Mervyn's tribute to his former employees was met with rapturous applause, a testament to just how highly he was thought of as both an employer and a friend by many people in Armagh.
After a brief introduction from Priscilla Anderson, the event's organiser, letters and social media messages were read out from a range of employees who couldn't be there, including one from as far away as Australia.
Tommy Cullen, who has been using Armagh I to keep abreast of developments back home, still has fond memories of his placement as an apprentice to the furnishings department at the iconic city store.
He asked us to forward his original letter of offer of employment, which was read out to those gathered in Armagh today.
After everyone had introduced themselves, they had the age-old opportunity to reflect on simpler times over a cup of tea.
Many a tale was told, covering a range of eras of TJ Walker's prestigious history, with Priscilla recalling: "I really enjoyed working there. The staff were all well treated and we were just the heart of the town."
Sign Up To Our Newsletter