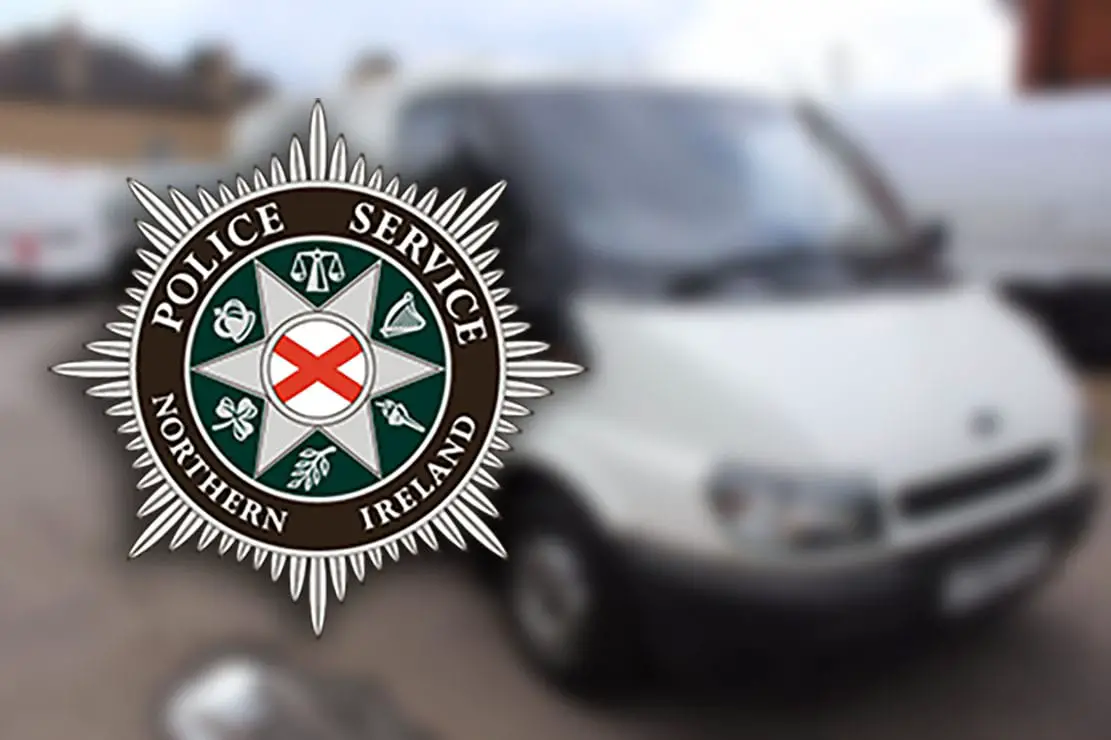 A Dungannon man who evaded police in a van, causing damage to a police vehicle and a garden gate in chase, has had his sentence deferrred.
Warning the 29-year-old, the district judge said: "I will seriously consider making any sentence of immediate custody consecutive. These were separate incidents over a protracted period of time."
Aidan Holbrook, of Pomeroy Road, appeared for sentencing on 11 charges at Armagh Magistrates', sitting at Lisburn, on Tuesday via videolink from his solicitor's office.
The accused is charged with two counts of dangerous driving, failing to stop, remain or report an accident, possession of a prohibited weapon, failing to stop for police, criminal damage, using a vehicle without insurance, not displaying 'L' plates and fraudulent use of registration marks.
Prosecution outlined that on March 21, at 1.30pm, police on patrol of Moy Road in Armagh were passed by a white Ford Transit van.
Checks on the vehicle showed that it had failed to stop for the Garda Síochána, and police then turned to pursue the vehicle.
The van turned into country roads and was followed at speeds of 40mph; lights and sirens were activated on the police vehicle but it failed to stop.
After having concerns regarding other road users police abandoned the pursuit.
The vehicle was once more spotted by police in Bessbrook, and officer once more attempted to get the van to stop.
On this occasion, the Transit van collided with the front of one police vehicle and the nearside of another causing minor damage.
Police followed and observed the van driving at speed and moving from side to side on the road.
The van reversed upon spotting a police checkpoint on the Kingsmill Road junction in Bessbrook and collided with the front of a police vehicle.
It then turned left towards a property colliding with metal gates and a pillar.
Prosecution stated that the van was followed, with a male opening the passenger door a number of times and looking back.
It eventually came to an abrupt stop and this defendant exited the driver side attempting to make off.
Holbrook was arrested and four other males were found to be inside the vehicle.
During a search of the van, police located false licence plates, an axe, a uniform resembling that of a police officer and incapacitation spray.
Court heard that the defendant had been handed a community service order in November for offences relating to the cultivation of cannabis.
Defence barrister John O'Connor stated: "He was sentenced to 120 hours community service. There had been a break due to the pandemic but that is back again and he has 60 hours left of that order.
"He is the stepfather of two children, aged 12 and 14. His partner of nine years is also pregnant and expecting to give birth in October."
He revealed that Holbrook had started his own business, a specialist welding business dealing with agricultural machinery, during the pandemic.
Mr O'Connor said: "This was a plea at the first opportunity. We have tried on six occasions to have the matter dealt with.
"He has no excuse as to his behaviour. He instructs that he was encouraged by others in the van to drive in the way he did but he was not under any duress."
He added: "It would appear that he is the one who will face the music. He is prepared to pay for the damage to the gate and wall if he were allowed some time."
District Judge Nigel Broderick stated: "This is a very serious set of offences and at first I was minded to sentence him to a period of immediate custody due to his very poor record.
"The only glimmer of hope in this dark set of circumstances is the new business which he has started and the pending birth of a child with his partner. Given this I am minded to defer sentencing."
He warned Holbrook: "I will seriously consider making any sentence of immediate custody consecutive. These were separate incidents over a protracted period of time.
"By the grace of God there was no further damages caused or indeed the loss of life."
The defendant was disqualified from Tuesday, and sentencing was deferred until February 2, with Holbrook told to complete his community service, not reoffend and to have money to pay restitution for the damage caused.
Sign Up To Our Newsletter