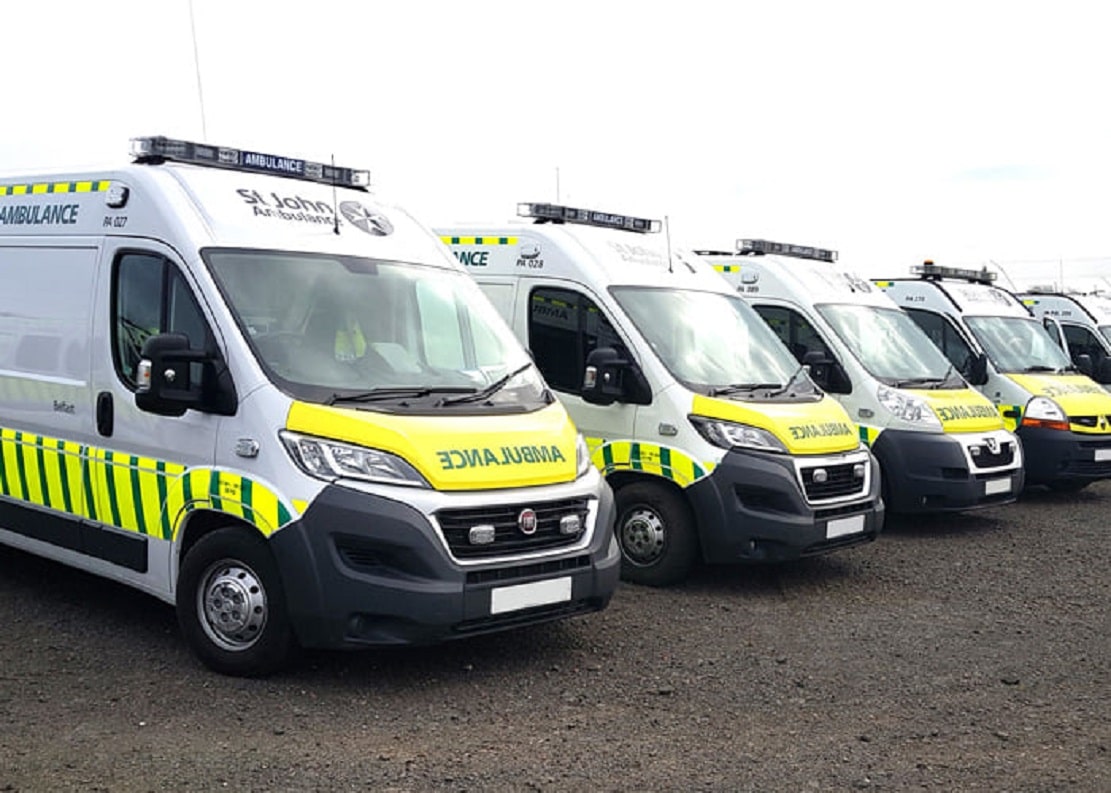 The Armagh Cadet unit of St John Ambulance have raised a fresh appeal in their bid to find new premises to accommodate their ever-growing number of trainees, as training programmes grind to a halt.
The well-known charity, whose main aim is to provide first-aid training and events cover, has seen its activities come to a standstill as the search for a new premises proves difficult.
Dr Michael Burney, the unit leader of the cadets in Armagh, says that the unit needs somewhere big enough to house 50 cadets, and also two separate meeting spaces for the adults and badgers (5-10 year olds).
Michael told Armagh I that the unit has 65 kids in total, with another 15 on the waiting list.
"They are banging at the door looking in, but until we get into a suitable venue, none of the kids can train and those people on the waiting list can't be accepted," says Michael.
Prior to the the Covid-19 pandemic, the cadets – who were formed in Armagh 32 years ago – met in the Appleby Social Education Centre, but as it is a Southern Health & Social Care Trust premises, Covid health restrictions that were imposed have meant that they have been unable to return.
The unit moved to a temporary space at Vibe Church in Armagh, which Michael says was "great" but due to large growth of the unit in the past year, the space became unsuitable for their growing needs.
"We've started to recruit the younger ones back again, which we didn't have last year, and our adults have also grown.
"At the minute, we have 15 badgers and 50 cadets, which is up from 30, so we have an extra 20 of those. We have 20 adults as well, so it's a significant number."
Due to child protection regulations, a space is needed to house all three of these age brackets, with the ability to meet separately, as the age groups cannot be mixed. The unit also requires storage space, in order to house training mannequins and other equipment.
The unit meets on Thursdays from 6:30pm to 9pm, which is another factor that has made it difficult to find a space, due to other organisations meeting on the night.
"I've been searching for ages and we've had a couple of leads that have fallen through. Anywhere suitable for up to 100 people with three distinct spaces and storage would be ideal", Michael added.
The key concern with the lack of a meeting space is that the cadets cannot carry out the vital first-aid training that can be used to help so many.
"At the minute, we can't meet for our training. Our staff would have been prepared for the year but obviously, that's all going to be pushed back now.
"Our youth and adults are due back in September so we're gonna push that to October now to give us more time to get somewhere sorted.
"We can't meet without a space, which means that all the essential training can't go ahead for the young ones and adults as well", Michael adds.
Readers aware of a suitable premises for the unit's needs are asked to contact Michael on michael.burney@sjani.org.uk.
Sign Up To Our Newsletter