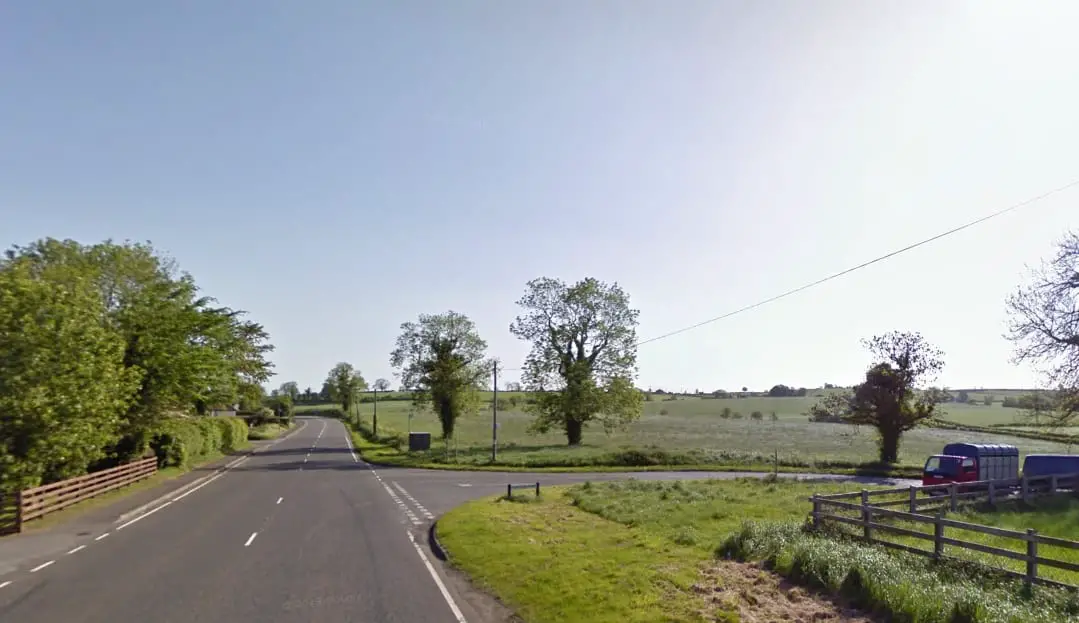 There has been a two vehicle crash on the main Armagh to Keady road.
The incident involving a taxi and a blue Peugeot happened around 4pm this afternoon.
Emergency services have just arrived at the scene of the accident on the corner near Beechill crossroads.
It remains unclear at this stage how many people have been involved and to the extent of any injuries.
Motorists are advised to exercise caution when approaching as the road remains open on one side.
Recently we reported on the spate of accidents on this stretch of road – with three coming over the festive period. The last accident at this spot came less than three weeks ago, on December 30.
Just a few hundred metres, in the direction of Keady, saw a huge upgrade to the tune of £250,000.
More to follow…
Read more news:
Glenside flats could be restored by summer – if planners give their blessing!
Warning as handbag thieves target cars parked at Gosford and Sheepbridge
Trust plea to motorists over widespread abuse of disabled parking spaces
CCTV appeals: Police keen to trace these men
Model Terezita dazzles on ITV's prime time date show Take Me Out
Work on new £6.9m Craigavon paediatric unit to begin in a matter of weeks
Diesel marker has fuel laundering gangs stumped in attempts to remove it
Teen girl admitted to hospital after found lying in street after drinking
Newsletter
Sign up for our weekly newsletter here.