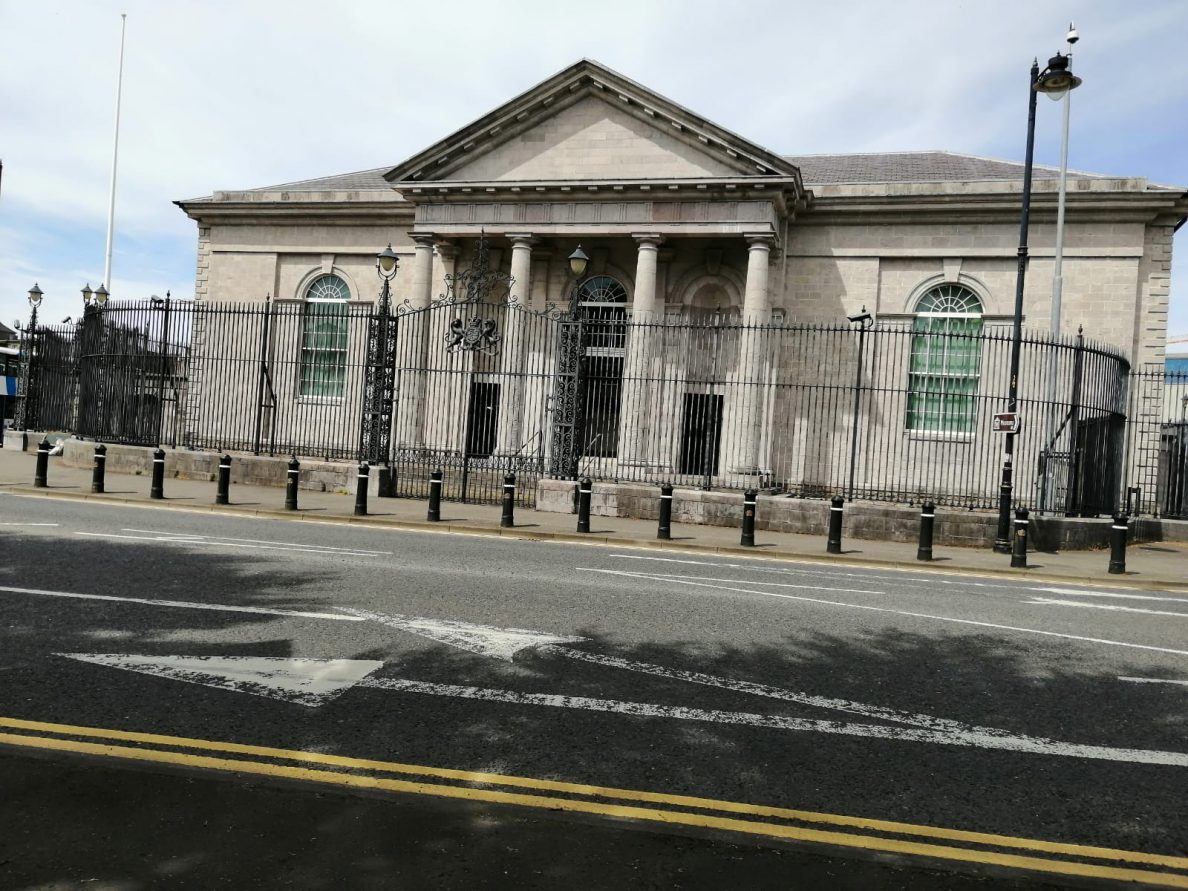 A woman with up to 70 convictions has been handed a two-month sentence for disorderly behaviour.
Court heard the 21-year-old had racked up these convictions in a four year period having committed no offences until 2015.
Laura McShane, of Blackwater Road, Claudy pleaded guilty to disorderly behaviour at Armagh Magistrates' Court on Tuesday, via videolink from Hydebank.
The defendant appeared for sentencing on a matter which had been deferred last August, however, last week she had received an eight-month sentence in Newry with an estimated release date in October.
It was heard that on March 31, of last year, police were called to a Simon Community Hostel at Linenhall Street, Armagh, over concerns regarding the welfare of a dog in the which was in McShane's care.
At 6.15pm, officers arrived to find the defendant at the door of the hostel with a light brown pitbull-type dog.
She was escorted by police into the foyer of the hostel where they noted McShane was unsteady on her feet, smelt strongly of alcohol and had slurred speech.
The defendant then became agitated and started shouting at the officers.
Another male also became aggressive and confrontational towards police, the court was told.
McShane then left the property but was followed by officers, with one having to step on the dog's lead to prevent it from running on to the road.
At this point, the defendant told the officer to "get off her you are f****** hurting her".
McShane returned to the hostel where she began shouting loudly and swearing at police.
A warning was issued but the defendant continued to be confrontational and aggressive, telling them "don't put your f****** hands near me".
Another warning was given but not heeded before McShane was reported for disorderly behaviour.
Defence counsel stated: "This was a guilty plea a year ago, there is one theme that is constant in Ms McShane's personal life which is present in these offences, certainly those in the last five year, that is substance and alcohol use.
"For context, she was in foster care from the age of five, that was until she turned 16, there were no offences committed whilst she was with her foster family".
He continued: "When she turned 16, she was contacted by her biological parents, thus ensued an alcohol and drug-fuelled party.
"This led to what was once a promising young girl sharply taking a very negative turn".
McShane was sentenced to two months in prison.
District Judge Peter King stated: "This will not affect your release date, there are structures within the community in place, if you wish to avail of them.
"It is stark that a young woman, who had no offences up until 2015, has racked up to 70 convictions".
Sign Up To Our Newsletter