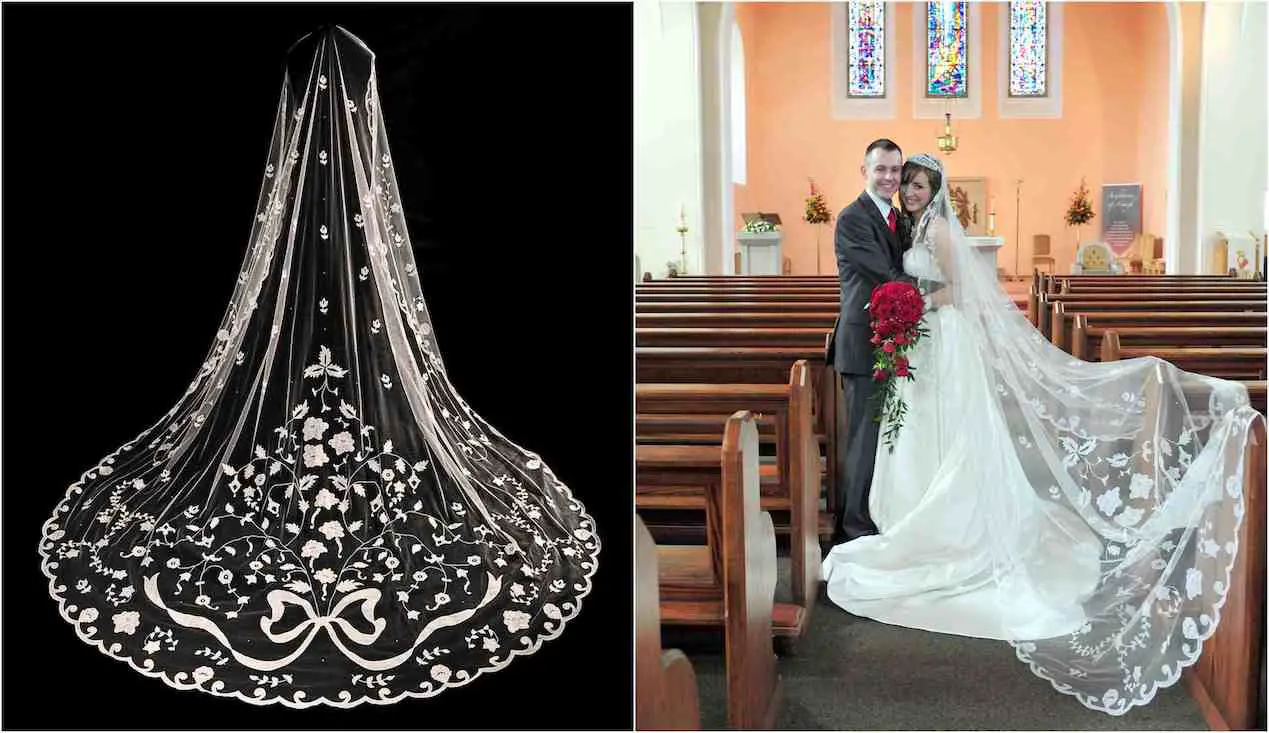 A Co Armagh woman says she is simply "over the moon" after the walked away with the coveted crown from a prime time TV show.
Talented Tullysaran crafter Andrea Egan had the competition sewn up when she simply dazzled judges on Channel Four's 'Kirstie Allsops's Handmade Christmas'.
Her talents have been invested with a lot of practice and patience to hone – having taken three years to hand stitch her own lace veil!
Armagh I caught up with Andrea after she took this year's Stitchcraft trophy on the show, with her amazing Carrickmacross Lace, described by one incredulous judge as "witchcraft".
Andrea explained that it was an early introduction to needlecraft which helped her take the title.
She told Armagh I :"Mum taught me to knit when I was very wee, then I started doing bits of patchwork and stuff, then I did crochet, so I have always sort of been involved in craftwork.
"I always knew about the lace in the background, then I was at a woman's exhibition of her work and she had done a beautiful piece of her church. I just thought isn't that so pretty and delicate?"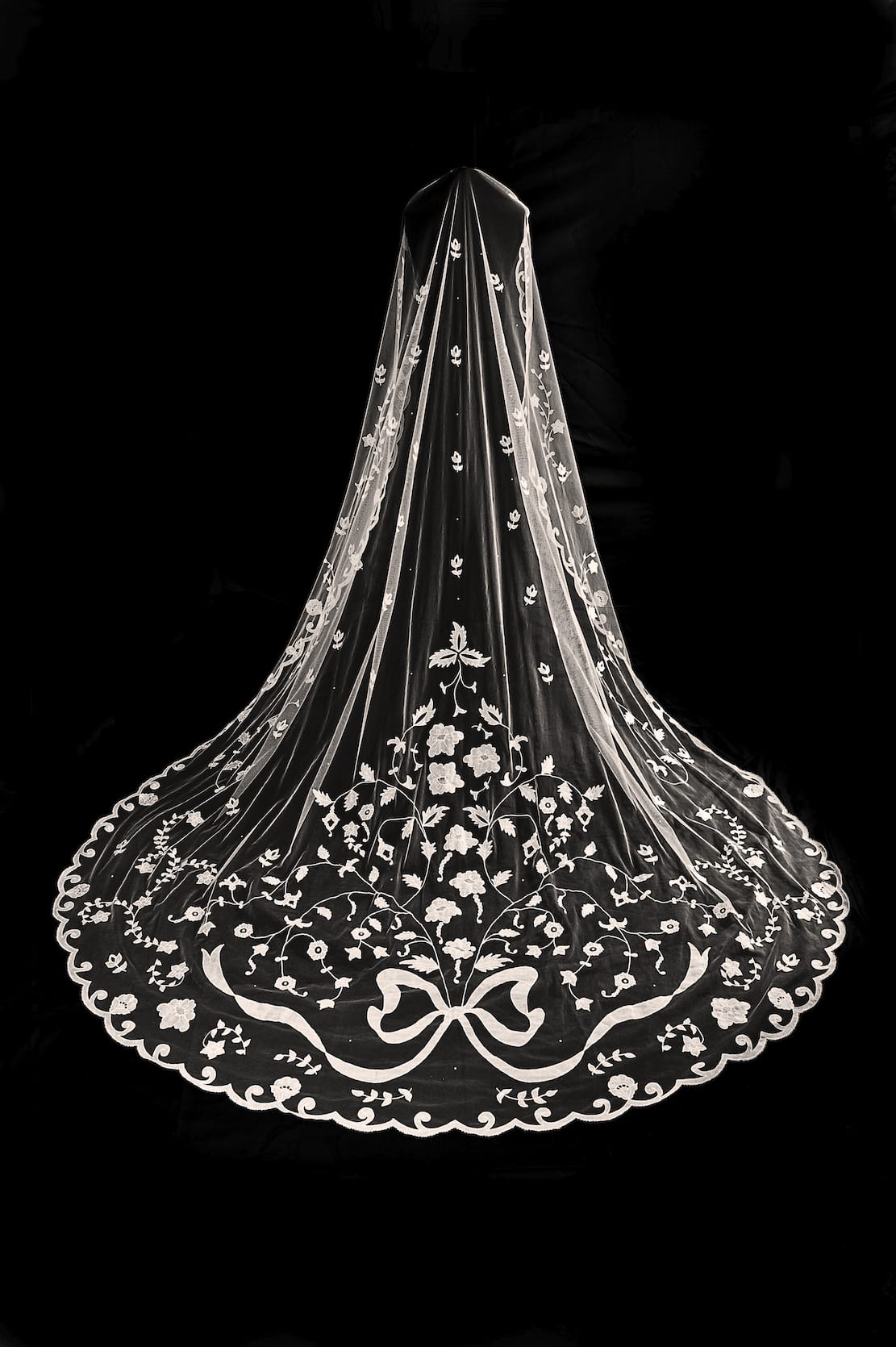 This same woman was about to put on a class to train people to try out the craft and Andrea thought she would try her hand at it.
"I hadn't a clue, I could sew but at the same time it was a totally new skill," explained Andrea. "The first piece I did, I still have it. I look at it now and think goodness it is so small and these stitches aren't very good.
"But I eventually got better, those stitches are so small now and Kirstie actually commented on the show that she couldn't see what I was actually doing."
After developing the craft, Andrea decided that she wanted to try and make her own veil, which had very specific requirements.
She said: "It was around 439 hours and it took over three years from start to finish. I just love doing lace. There is a guy down in Carrickmacross who draws patterns for people who do Carrickmacross lace.
"So I told him, I wanted this cathedral length veil, I wanted it to be this size so he said bring me down the shape and I will do the design."
Andrea says that the project was a big job for the designer.
"I rang him couple of times, just to check up," said Andrea. "He said that it was taking him so long because he didn't have floor big enough to put the design down on!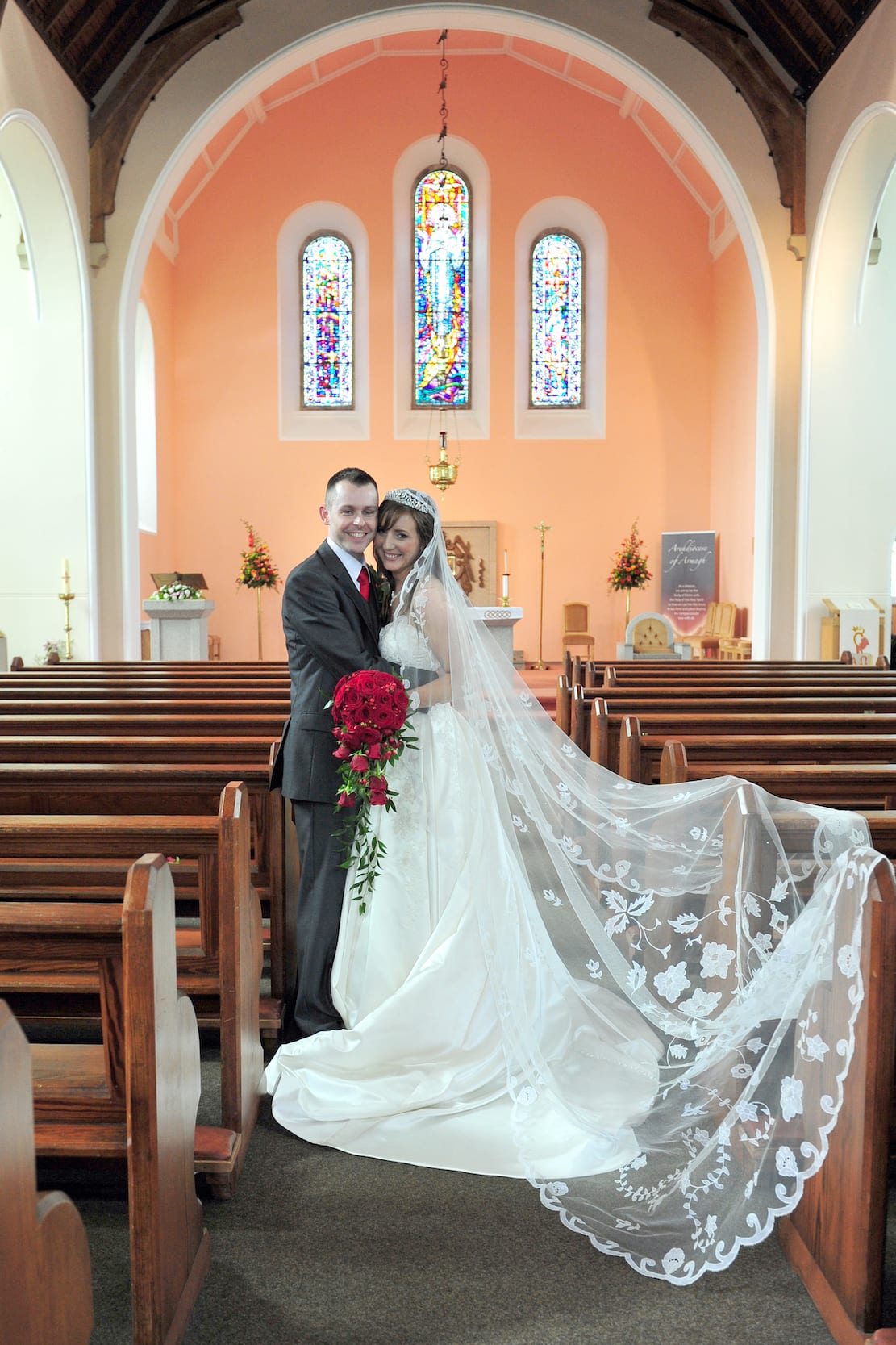 "I took it and went away. I keep in touch with him and he said that when I left with the pattern he thought to himself she is never going to do that in a million years.
"It's a good job he didn't tell me that before I started. I remember taking it home and thinking yes it's lovely but I said to my mum, who I taught to do Carrickmacross lace, am I insane? Is this ridiculous?
"She just said 'awk, sure you'll be grand', but she didn't tell me at the time she was thinking too, how the hell is she going to do this?"
Andrea was so nervous about getting the veil finished that she did not actually set a date for her wedding until she had started her work of art a few years.
The veil was worn at Andrea's wedding in July 2014; since then she has welcomed her daughter into the world and hopes that she will wear it on her wedding day, if it is still "in vogue".
She said: "There really are not as many people doing Carrickmacross lace but I think people just don't know about it but it was on Kate Middleton's wedding dress and Diana's so it has a lot of links to royalty.
"It is all about keeping it going, it is so intricate and unique. It would really be sad to see it die out."
As for the show, Andrea applied on the off-chance.
"I saw it on Facebook that they were looking for crafters from Northern Ireland for the show and I just thought, 'awk sure why not, I will give it a go!'
"I got a call from the production company in Glasgow. They asked me a few questions and I never really thought much about it."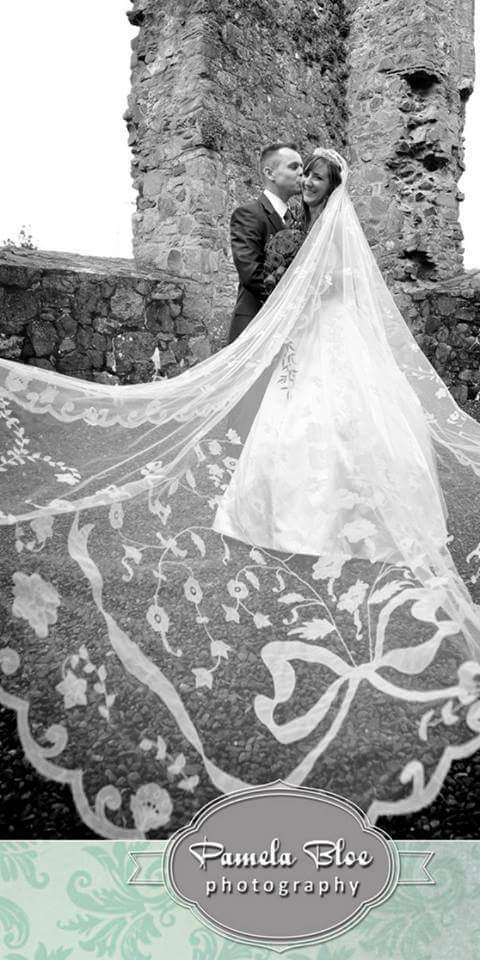 Andrea confessed that during the talk over the phone, she had been informed there was a lot of interest and she really thought there was little or no chance she would be chosen.
"I couldn't believe it when they called back, I was so subdued on the phone that they had to ask me if I was okay," she laughs.
"It was an amazing experience, Kirstie was lovely, all the other competitors were too and some of the feedback I got from the judge was out of this world. I really am over the moon!"
You can catch the Tullysaran woman's victory on catch up on All4, even though we may have spoiled the ending!
Sign Up To Our Newsletter