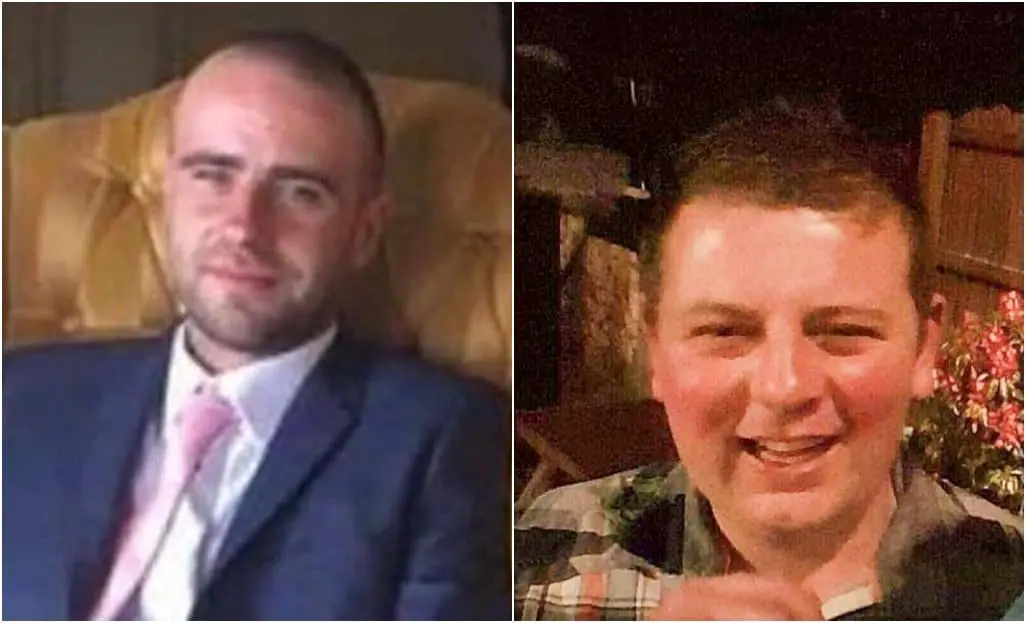 Three men involved in a series of keyless car thefts and a vehicle 'chop-shop' ring have been warned that they will handed prison sentences on Wednesday.
Kyle Coulter, of Ballybreagh Road, Portadown, Vaidas Dambrauskas (38), from Northland Way, Moygashel and Keith Winter (31), of Greenview, Richhill were due to be sentenced earlier today (Monday), however, Crown Court judge, Roseanne McCormick QC, passed sentencing until Wednesday, warning: "Do not take the fact that I'm not putting you into custody now as an indication as to what I will do later in the week."
Coulter will be sentenced on a charge of conspiracy to steal while his co-accused, Dambrauskas, faces a sentence for going equipped for theft. Winter will be sentenced for conspiracy to steal and possessing criminal property, namely £58,885.
Two other men, namely Saulias Fereca (39), from Dawson Green in Portadown, and a further unidentified man have been issued with outstanding bench warrants after multiple failures to appear in court.
The offending began in June 2019 with thefts of over 40 keyless cars in the Lisburn and Banbridge areas.
On May 20, 2020, police attended a report in Gilford of a suspicious black Jaguar, where they found Dambrauskas hiding in the bushes, near a bag containing "sophisticated scanning devices" and other items pertaining to the theft of keyless cars.
Following enquiries, police searched commercial units in Armagh, where it was found that in January 2020, Keith Winter had been evicted from a unit for storing more than six cars at a time in the unit – more than what had been agreed by the unit's owner. A stolen car part was also found at this address.
A bag was subsequently seized from a car belonging to the unnamed man, which contained programmable car keys for various cars. A BMW technician said these had been programmed with the details of BMW cars that had been stolen in Northern Ireland.
The biggest discovery was at Coulter's Portadown farm, where police found broken down cars and parts wrapped in silage wrap. Examination of chassis numbers found that there were eleven vehicles that were stolen between November 2019 and April 2020, with the values of each car ranging between £20,000 and £45,000.
A toolbox was found containing £50,885, which Winter claimed possession of. Coulter claimed he had rented sheds to two foreign nationals through Keith Winter and denied knowledge of the stolen vehicles.
Winter and Coulter were connected to the workshop through a "wealth of physical evidence."
The twelve vehicles found valued approximately £360,000, which did not account for cars previously stolen and dismantled. The Court was told that the total value of the scheme could potentially reach £750,000.
Among the various statements made by different parties, the Defence Counsel, speaking on Winter's behalf, said: "I ask Your Honour to reflect on the fact that he's a 31-year-old man with a completely clear record and a various amount of family responsibilities."
Judge McCormick, commenting on the fact that the incident occurred in May 2020, in light of the COVID lockdown, said: "Some people continued to indulge themselves in a variety of offending and in this instance to perpetuate what was a well organised operation.
"I've been asked to take account of a lot of personal details today, and I will, but let nobody be under any misapprehension. This is a case for custody.
"I'm going to sentence later in the week but I want to make it absolutely clear that when people return from custody, they should do so on the basis that whatever travel arrangements they make, and whatever company they have with them coming to court, they need to understand there are going to be custodial sentences imposed.
"Do not take the fact that I'm not putting you into custody now as an indication as to what I will do later in the week."
The case was adjourned for sentencing on Wednesday, June 15 at Craigavon Crown Court.
Sign Up To Our Newsletter