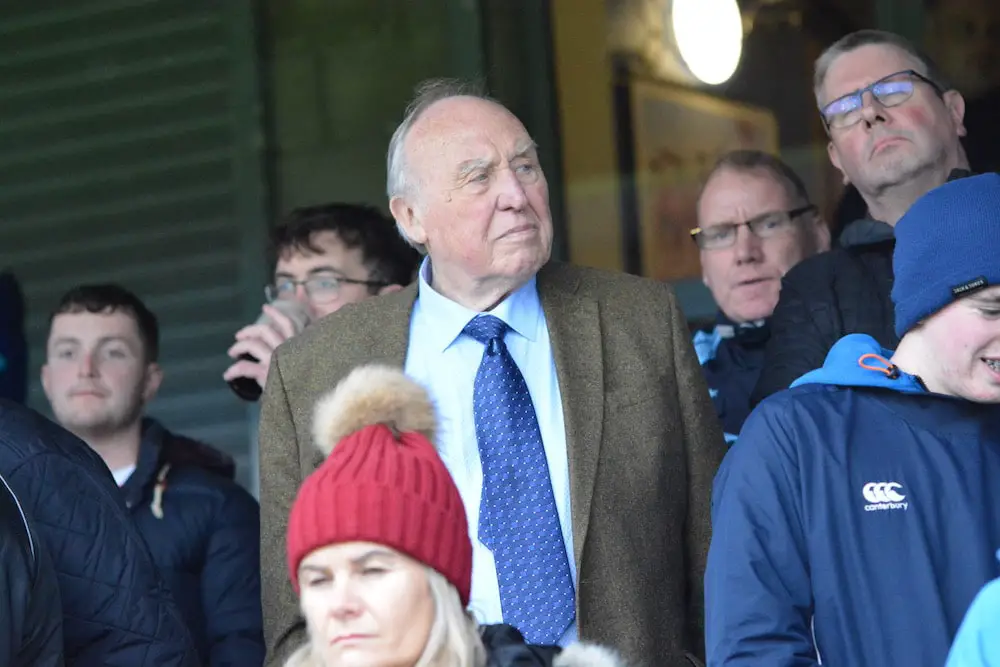 Tributes have been paid to a popular Armagh man who has sadly passed away – just six weeks after his beloved wife.
Awarded an MBE in 2010 for service to the Armagh community, Sinclair Scott, was a well-known figure in the city.
His passing on Sunday, at the age of 84, was a shock to many, coming just weeks after his wife Barbara – whom he nursed and cared for in her final days – passed away at their Langs Crescent home.
A former police reserve officer, Sinclair played an active role in the congregation at First Armagh Presbyterian Church on the Mall, and was also an ardent member and supporter of the City of Armagh Rugby Club, where his loss will be keenly felt.
Sinclair was a regular attendee at the Palace Grounds for home games and was often spotted at an away day, such was his devotion to the club he held close to his heart.
And it was the club which led tributes to one of their own.
"City of Armagh Rugby Club would like to extend our heartfelt sympathies to Jennifer and Peter, Dave and Laura, grandchildren Tom, Steven and Christian and all the family circle at this sad time and in so short a time after the passing of Barbara, at the end of August, Sinclair's wife," a Club statement read.
"Sinclair was a long time member and supporter of the club, and a true gentleman; he also was a regular traveller to the away matches as well as attending the home matches and pre-match lunches.
"As well as being involved in our club, Sinclair will be remembered for his all his charity work for which he was honoured in 2010.
"Rest in peace Sinclair – you will be sorely missed."
Others paid tribute on social media.
"What a lovely man Sinclair was," said one woman. "Always in great tune and always with a smile on his face."
Another wrote: "So sorry to hear this and so sudden after Barbara; great neighbours they were in Langs Crescent…"
"Very sorry to hear of Sinclair's passing. True gentleman and faithful supporter of City of Armagh RFC," wrote another.
Sinclair was the beloved husband of the late Barbara, dearly loved father of Jennifer and Peter, and devoted grandmother of Tom, Steven and Christian.
There are no funeral details at this stage.
Sign Up To Our Newsletter