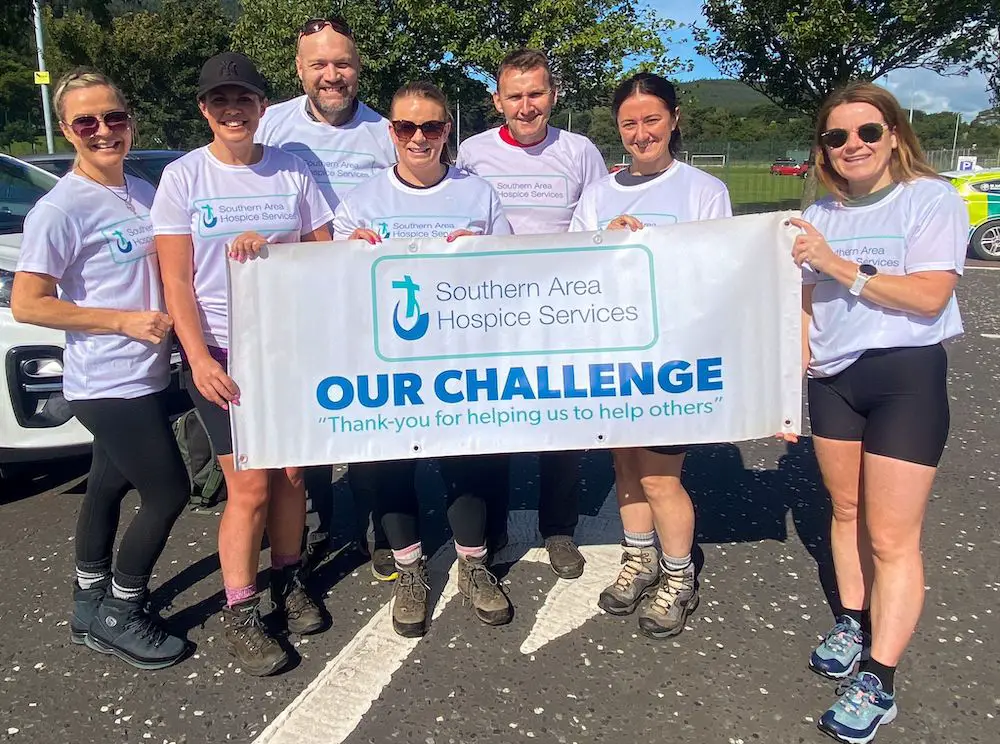 A group of intrepid trekkers are set to scale the world's largest free standing mountain all in aid of the Southern Area Hospice.
The group includes Andrea Ferris, Emma Mullen, Jonathan Simpson, Leanne Ward, Adrian McAnarney, Sarahjane McGeown and Lisa Gribben will begin their challenge on Thursday, September 14.
This mountain is 5,983m high (that's 10 Slieve Gullions) and it will take eight days to complete, in temperatures from 27 degrees to -18 degrees at the summit.
The group wanted to raise 1% of the annual funds required to run the Hospice annually – £37,000 – but have already exceeded that target.
Emma Mullen, founder of thehappinessplace hiking group and hiker, said: "I have to pinch myself that we are about to head to Tanzania next week to do this challenge!
"For so many of us, this has been a dream, and now we are within touching distance of that dream coming true, and for a charity that is close to the hearts of everyone doing this trek.
"Over the years, our families have lost loved ones to terminal illness and like so many families in our region when faced with this hardship, we turned to the Southern Area Hospice for support.
"The work and support of this charity was beyond measure and in loving memory of those we have lost, and to show our gratitude to Southern Area Hospice, we head to climb the highest freestanding mountain in the world – Kilimanjaro!
"Choosing the Hospice was an easy decision for our group. The Hospice team have been an incredible support as we prepared for the challenge.
"They explained how the service of the hospice is provided free of charge and rely heavily on voluntary donations to be able to provide their care.
"In 2023 they need to fundraise £3.6 million and we committed to raise 1% of that – £36,000. To have fundraised £47,500 is beyond all our expectations.
"And I want to say a huge thank you to our families, our communities and everyone who donated money, products and services to make all of this possible!
"Now that we are so close, we would love to smash £50,000 for our local hospice, so if you would like to support our efforts you can donate on our JustGiving page here."
You can also follow the hikers' journey on Instagram at thehappinessplace-hiking (when there is a WiFi connection).
Fundraising Officer for the Hospice, Laura Rowntree said: "We are so thankful to this wonderful group of people for undertaking this incredible challenge and raising such a fantastic sum of money for their local Hospice.
"They have all worked very hard to prepare for this trek and to raise as much money as possible for our cause, and so on behalf of everyone here at Hospice we thank them sincerely and wish them safe and happy travels."
Sign Up To Our Newsletter