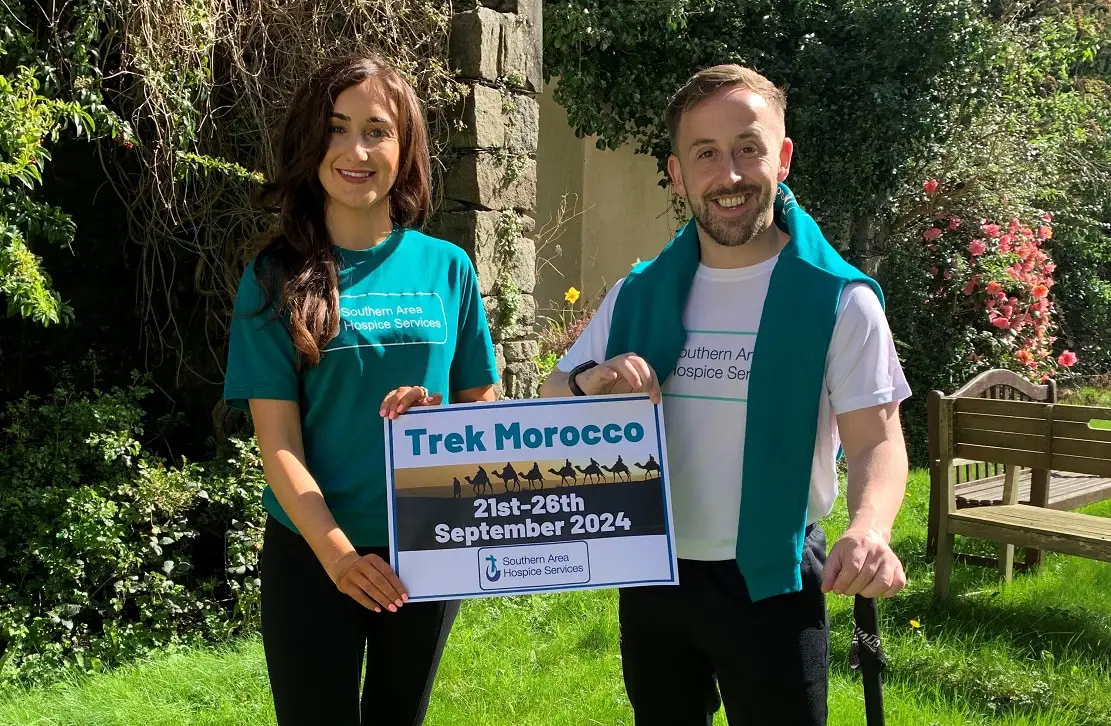 Southern Area Hospice Services want you to join them on their next overseas Trekking Challenge in Morocco, summiting North Africa's highest peak from September 21 to 26, 2024.
Participants will take on the challenge of trekking for three days through the Atlas Mountains to summit its highest peak, Mount Toubkal (4,167m).
You will experience stunning scenery, breath-taking views across North Africa and the warmth and friendliness of locals during the short charity challenge, all while raising vital funds for Southern Area Hospice Services.
A Trek information night will take place on Monday, April 17 at 7.30pm at Newry Conference & Banqueting Centre. Everyone is welcome to join them for more information or to sign up for the trek on the night.
James McCaffrey, Fundraising Officer at Southern Area Hospice, encourages people to register to take part in the challenge.
He said: "Our overseas challenges are excellent fundraising events. Although tough, they are very enjoyable and rewarding with the knowledge that you are helping your local Hospice.
"Each participant will be fully supported with their fundraising, and we also organise regular meetings to help everyone get to know each other and to prepare for the big adventure. I would encourage anyone who is interested in taking part to come along to our information night."
He added: "There is no obligation to sign up at this meeting, people are more than welcome to come and find out more to see if they think this is the challenge for them."
All the money raised through the trek will help Southern Area Hospice Services to continue their work providing care and support to local people who are living with Cancer and other life-limiting illnesses.
With a fundraising target of over £3.2million, Southern Area Hospice Services rely heavily on the local community to help them reach their target so they can continue to provide care and support to people at a time when they need it most.
Could you help your local Hospice raise vital funds by taking on this challenge?
To register your interest in the Trek Mt Toubkal challenge please contact James or Bernie on 028 3026 7711 or email fundraising@southernareahospiceservices.org.
Sign Up To Our Newsletter