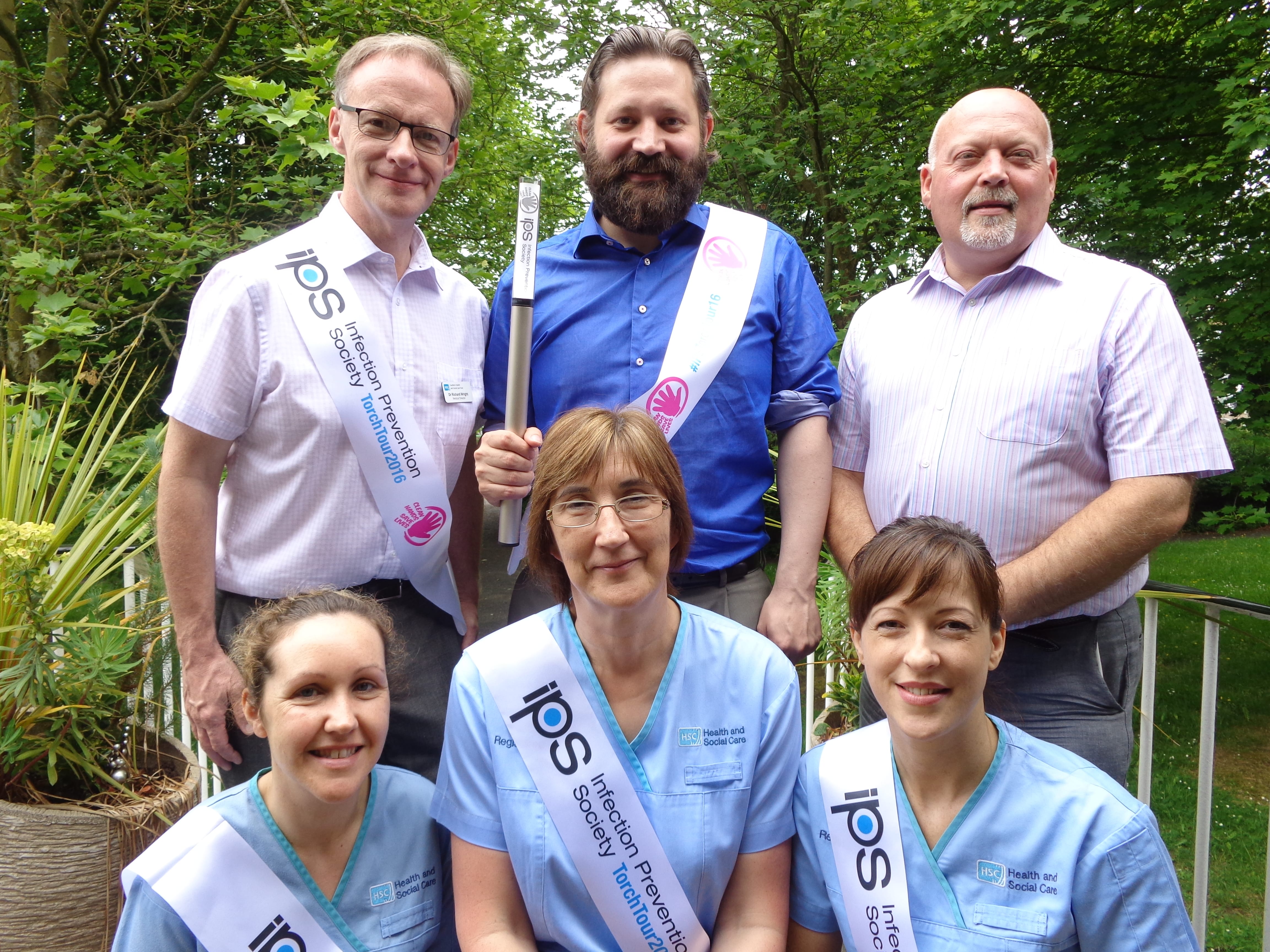 A special torch aimed at promoting hand hygiene has arrived in the Southern Trust area this week as part of a tour of the UK and Ireland.
It will remain in Northern Ireland until next Monday, June 13, before being passed for the next leg of the journey in the Republic. The journey started on May 5, and will come to an end on September 26.
The hand hygiene campaign is being driven by the Infection Prevention Society (IPS) in an effort to 'spread the message, not the bugs' and about the importance of hand hygiene.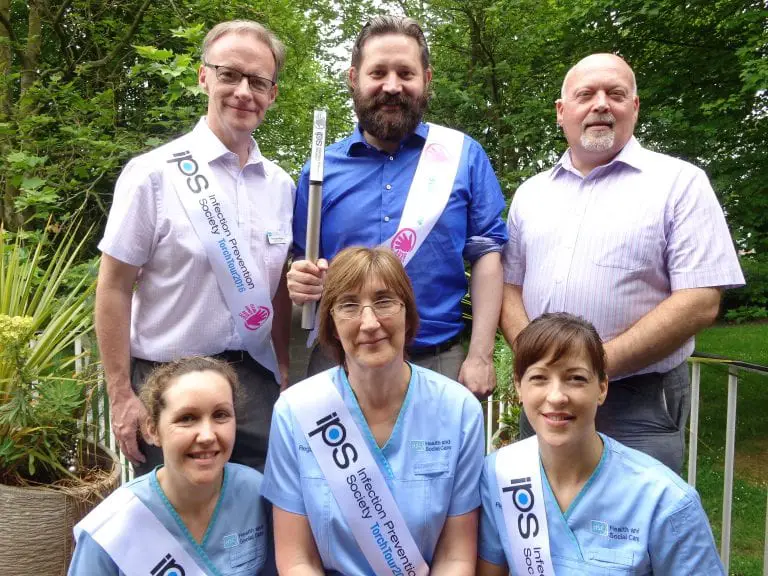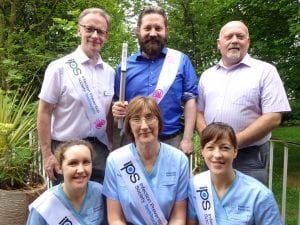 Colin Clarke, Infection Prevention & Control Lead Nurse for SHSCT said: "Hand hygiene is extremely important not only in our hospitals but in the general community.
"It is estimated that eight out of 10 infectious diseases are spread by touch and it is a startling fact that 95 out of 100 people claim to have washed their hands after using the toilet when the reality is only 65 of the 100 actually do wash their hands."
Dr Wright, Medical Director for SHSCT said: "Simple but thorough hand hygiene is one of the easiest ways to help reduce healthcare associated infections.
"So we remind everyone whether you are staff, a patient, client, carer or visitor to please play your small but very important part in tackling infection by washing your hands and making use of the hand rub that is widely available throughout our Trust facilities."
Pictured (L-R) Back Row: Dr Richard Wright Medical Director, Dr Martin Brown, Consultant Microbiologist, Colin Clarke IPC Lead Nurse, and front row: Infection Prevention Control Nurses Helen Loughran, Barbara Soye and Elizabeth Rennie.
Read more news:
McKenna's Bar for sale after more than 130 years trading in Armagh
Fresh plans submitted for new £4.7 million hotel in Co Armagh
Historic day for St Patrick's Grammar as new principal meets team at city school
Son's tribute to Charles Vernon: 'Ultimate father, role model and best friend to many'
Extra bins and resources to tackle disgraceful littering of our beautiful Mall
Armagh I story showing ice-cream van prompts urgent Gosford parking petition
Armagh-based animal welfare service fighting back against cruelty and neglect
Exclusive interview: Armagh councillor Garath Keating on becoming new Lord Mayor
Sign Up To Our Newsletter