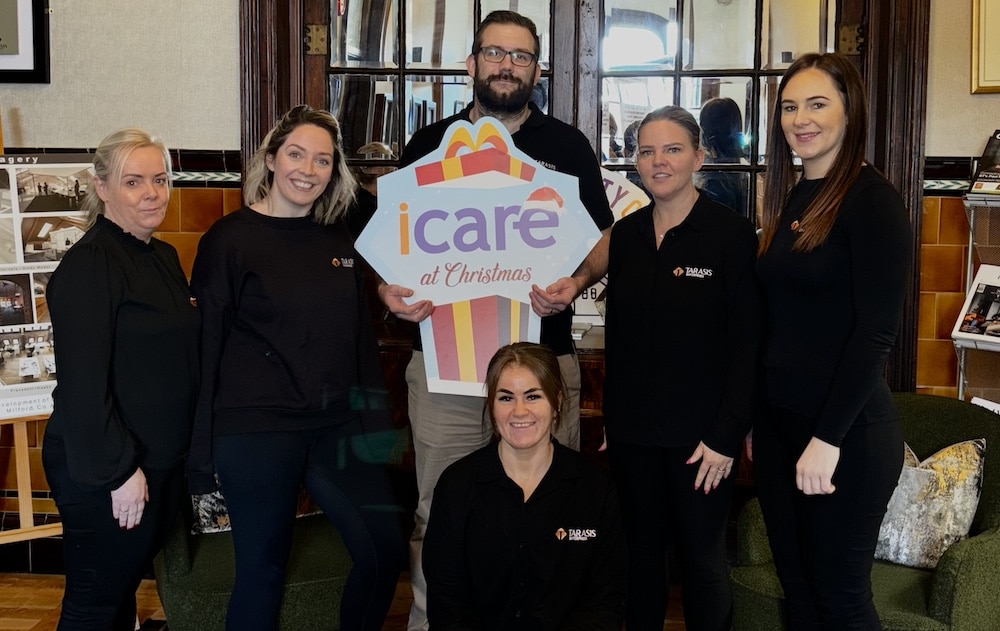 The iCare at Christmas campaign is back for 2023, and the iCare team are bringing hope to those in need all over Ireland this Christmas.
Their mission remains unwavering – to deliver gifts and assistance to those who need it. Christmas is a joyful time, but it can be stressful for families who are struggling. 
iCare at Christmas is an annual campaign dedicated to spreading joy and assistance to individuals and families affected by homelessness and poverty throughout the Island of Ireland. With the support of generous donors and a passionate community, they work to make the holiday season brighter for those in need.
Last year, the iCare at Christmas campaign focused on helping those in our community who were struggling due to the cost-of-living crisis. iCare were able to extend a helping hand to over 1,000 families. 
Tarasis Enterprises works across several different areas, with the mission of using the power of business to create a better world.
A spokesperson for iCare said: "We work with elderly, homeless and those suffering from addiction to name a few, and will be helping any of our service users who are in need or are overlooked when it comes to Christmas gifts. We are expanding our efforts this year and will be helping assisting in any way we can, whether it's Christmas gifts or essentials such as oil heating, electric or food. 
"We extend our heartfelt thanks to all those who supported us in 2022, and indeed previous years. Your support makes it possible to bring hope and happiness to so many. iCare is fully funded by Tarasis Enterprises, who have kindly donated £10,000 to this project.
"However, over the years of running our Christmas campaign we have been generously assisted by other businesses and individuals. These contributions make a real difference, and we are always grateful for this kindness and generosity. The real difference in iCare charity is that 100% of all funds received go directly to those who need it as Tarasis Enterprises fund all staff/ administration charges. If you or your business can would like to get involved you can donate on our website www.icarecharity.com or send the team an email at icare@tarasis.com. 
"Every contribution, no matter how big or small, will help us spread joy, warmth, and assistance to those who need it most.
"As we look forward to iCare at Christmas 2023, we are reminded of the incredible impact we can make when we come together as a community. Let's continue using the power of people to create a better world. Together, we can make this holiday season truly magical for those who need it the most."
For further information, please contact Amie Anderson icare@tarasis.com.
Sign Up To Our Newsletter