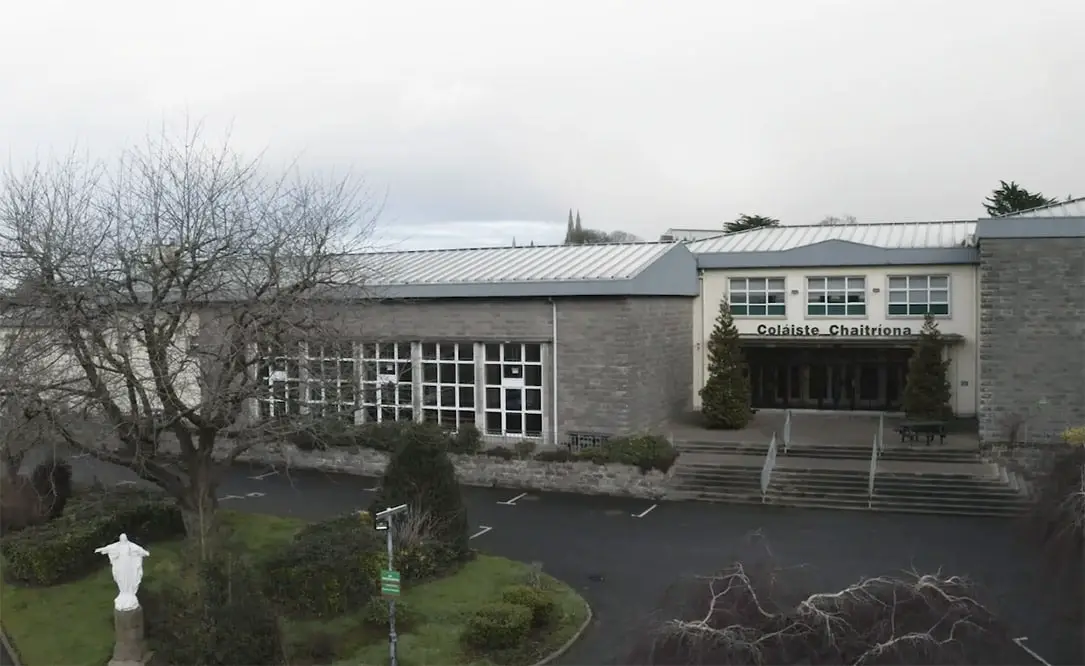 Education bosses have gone out to tender to put in place the team which will oversee the delivery of a new multi-million pound, state-of-the-art school building for St Catherine's College, Armagh I can reveal.
A tender has now 'gone live' as the Education Authority moves to appoint the team to lead the project.
And with an eight-year contract – and a tender worth £3.39 million – it will be a major undertaking.
It was in March that St Catherine's College in Armagh was named by Education Minister Michelle McIlveen as one of four County Armagh schools earmarked for new-builds, with Portadown College, Killicomaine Junior High School and St Paul's High School in Bessbrook also to benefit from major capital investments.
They were among 28 schools across Northern Ireland who will share in a pot of a whopping £794m – an average of £28million per school.
Minister McIlveen said at the time: "I believe it is important to keep a focus on the future and through my announcement I hope to bring some much needed good news not just to schools and their wider school communities, but also the contractors and professionals in the construction industry and indeed the wider economy, which I expect will benefit from this announcement.
"Whilst construction spend on the projects I will soon announce will not be realised until the end of this decade at the earliest, making this announcement today will ensure a steady pipeline of projects in design which will in turn ensure the continued modernisation of the schools' estate into the future."
The news, according to St Catherine's College principal Mrs Noeleen Tiffney, would be "welcomed by by everyone in our school community".
"Major capital investment will ensure an enhanced educational experience for pupils of Saint Catherine's College for many years to come," she told Armagh I in March. "I look forward to meeting with Department Officials to discuss potential options."
And now it appears that progress is already being made.
The tender, which opened on Friday, will lead to the appointment of a project manager-led integrated consultant team for St Catherine's College.
And it is this which will oversee all the necessary works in delivering the new-build school.
The successful applicant will provide full professional services, including "project management, provision of architectural, quantity surveying, structural, services engineering, civil and structural services for delivery of the proposed school project".
Described as a "one-off contract", the estimated "delivery" date for the contract is given as May 2030.
While there is a longer educational association in the area, it was not until September of 1973 that the Sacred Heart Secondary Intermediate School and the Sacred Heart Grammar School amalgamated. It was decided that the name of the new schools should be Saint Catherine's College, Convent of the Sacred Heart.
There had been significant works on site over the years.
The official opening of a £6m refurbished Saint Catherine's College took place in September 1995, with further enhancements in the form of a four-classroom extension, to accommodate the growing Irish medium stream, and a new-look library, following in 2009 and 2011 respectively.
This latest development plan is described in the tender as "major capital works" and falls under the "construction" sector.
The deadline for interested parties to apply is July 5.
Sign Up To Our Newsletter