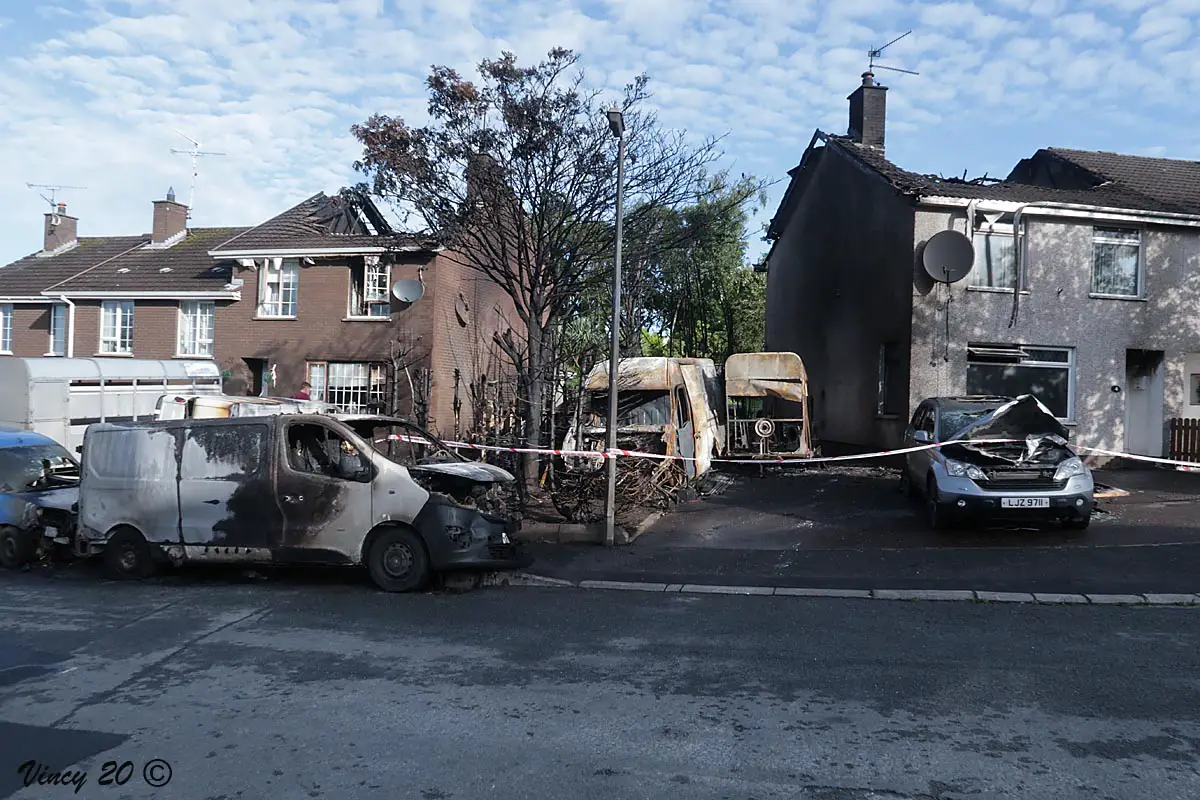 A teenage boy was rescued from his bedroom just moments before his Armagh home became a raging inferno on Sunday afternoon.
The 15-year-old, who had been upstairs in the property at Ardmore Avenue, was seemingly unaware of the blaze just yards outside his home – a fire which eventually caught hold of the roof of his family home shortly after 4.30pm.
Fortunately, for the quick actions of heroic neighbours, the youngster – who was due to start back at school today – was escorted from the house before it was engulfed in flames.
Armagh I set up JustGiving for families devastated by city gas explosion
On exiting the property the teenager swiped keys before someone assisted him in removing one of the vehicles from the driveway – a second car was completely destroyed.
In the neighbouring house, a dog was rescued by resident Martin Kelly, who battled soaring heat and billowing smoke to rescue the frightened canine. A number of vehicles, including a caravan were also ravaged. There was nobody in that house at the time.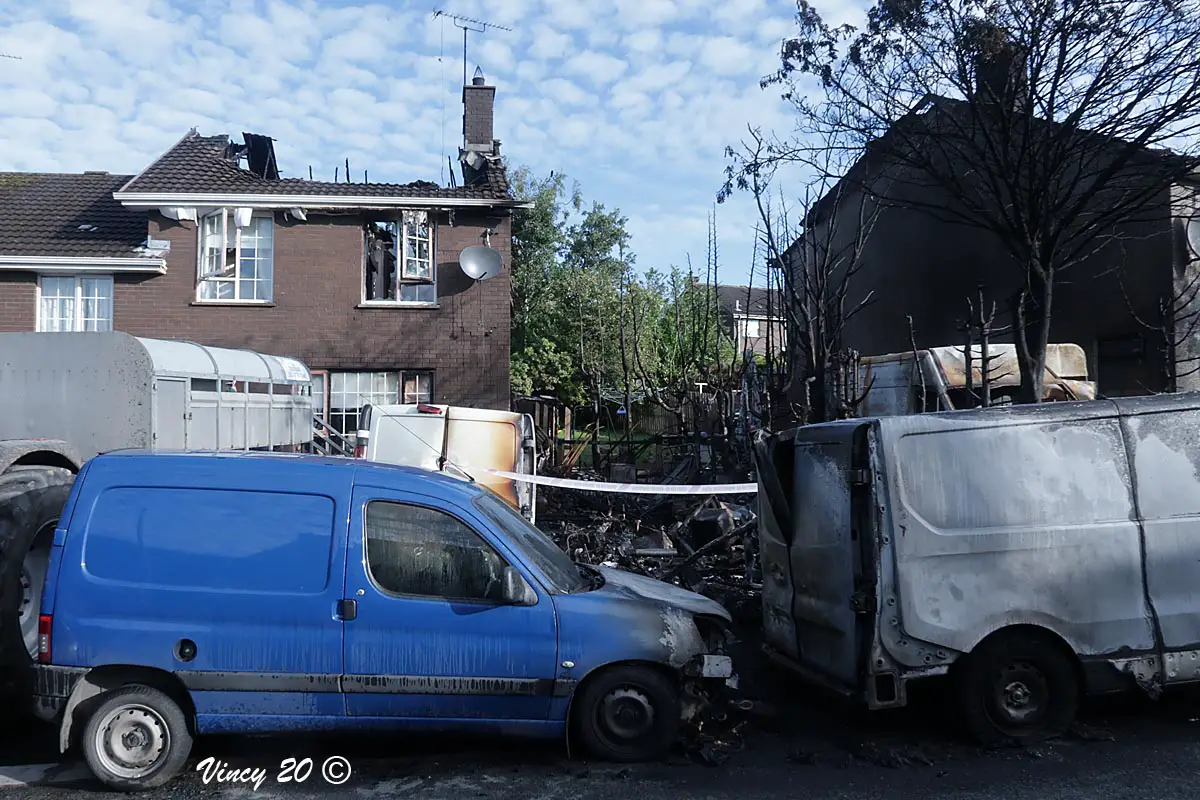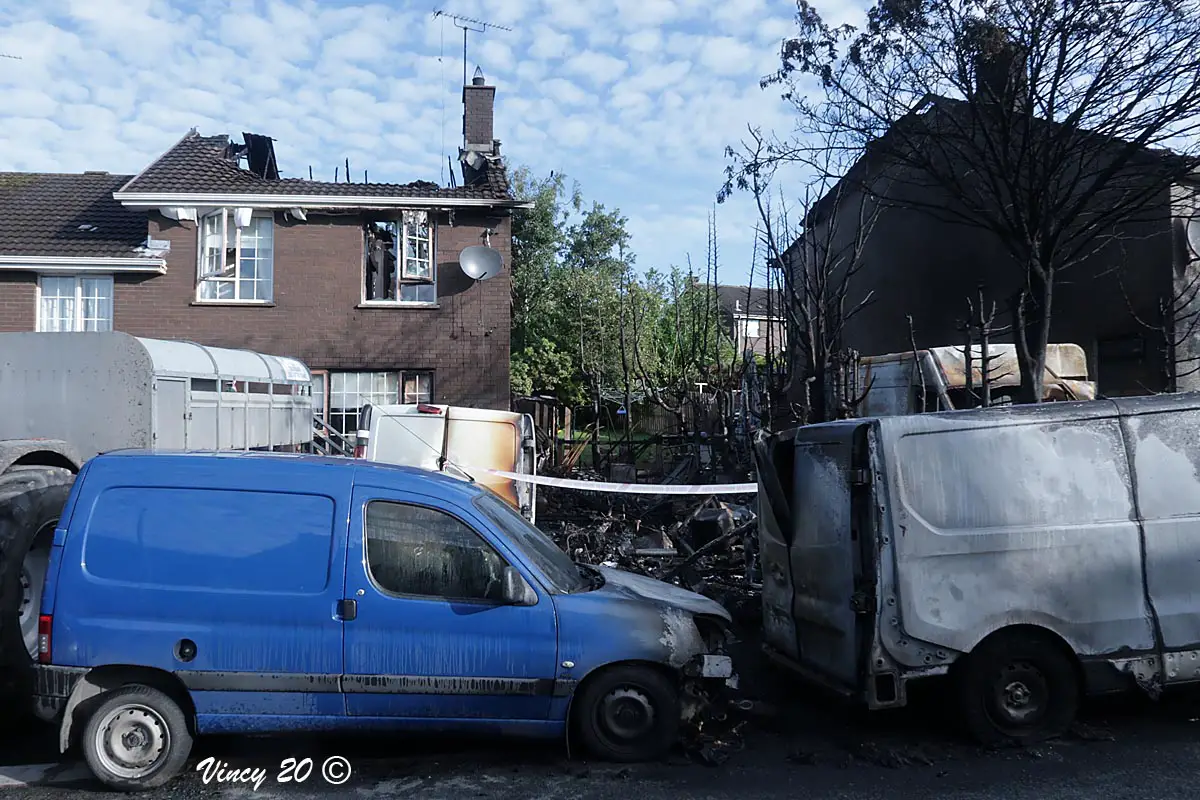 "Only for the neighbours and their quick actions the boy would have been gone," said Alliance representative Jackie Coade who attended the dramatic scene and stayed with the young man while his mother made her way to the house.
Ms Coade added: "The wee boy was was very, very upset, he was shaking so much and you can understand why.
"But the actions of the neighbours was just fantastic. From the Johnstons, to the McArdle's who opened up their home to that young fella and made sure he was looked after.
"They got him a hot cup of tea with sugar and gave him a bit of toast but he was shaking uncontrollably – all he could do was stand and watch it – he was on his own until his family came back."
Ms Coade said the reactions of the emergency services was "absolutely brilliant".
One of the crews, called at the time, reportedly responded from the scene of a rescue operation involving a person in the River Blackwater.
"Everything I witnessed from the emergency response was phenomenal – they did absolutely everything they could," she said.
"And thank God for the rain yesterday. There were a lot of heavy and severe showers, which would have helped them and thank God for it.
"Those lads really worked hard to get that fire out and even with the rain and their efforts, the fire was smouldering and re-igniting; and just when you thought it was gone, you could see the red flame go up again.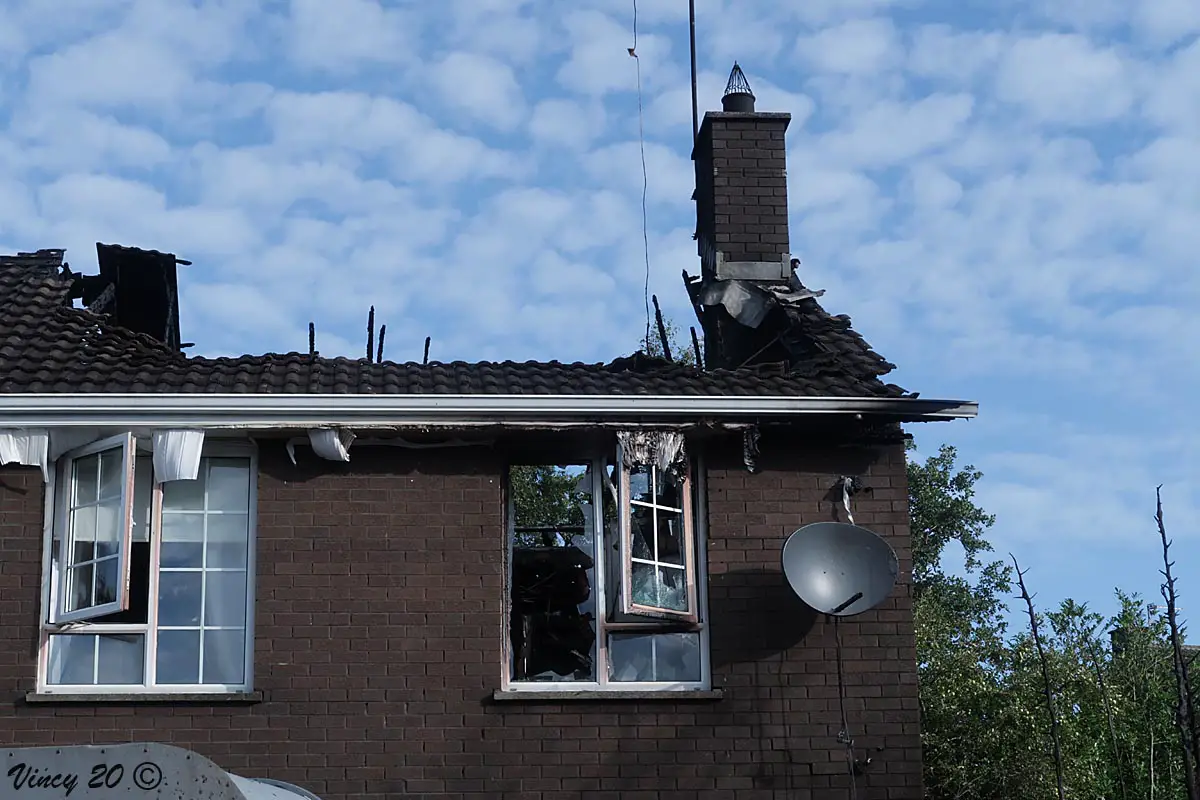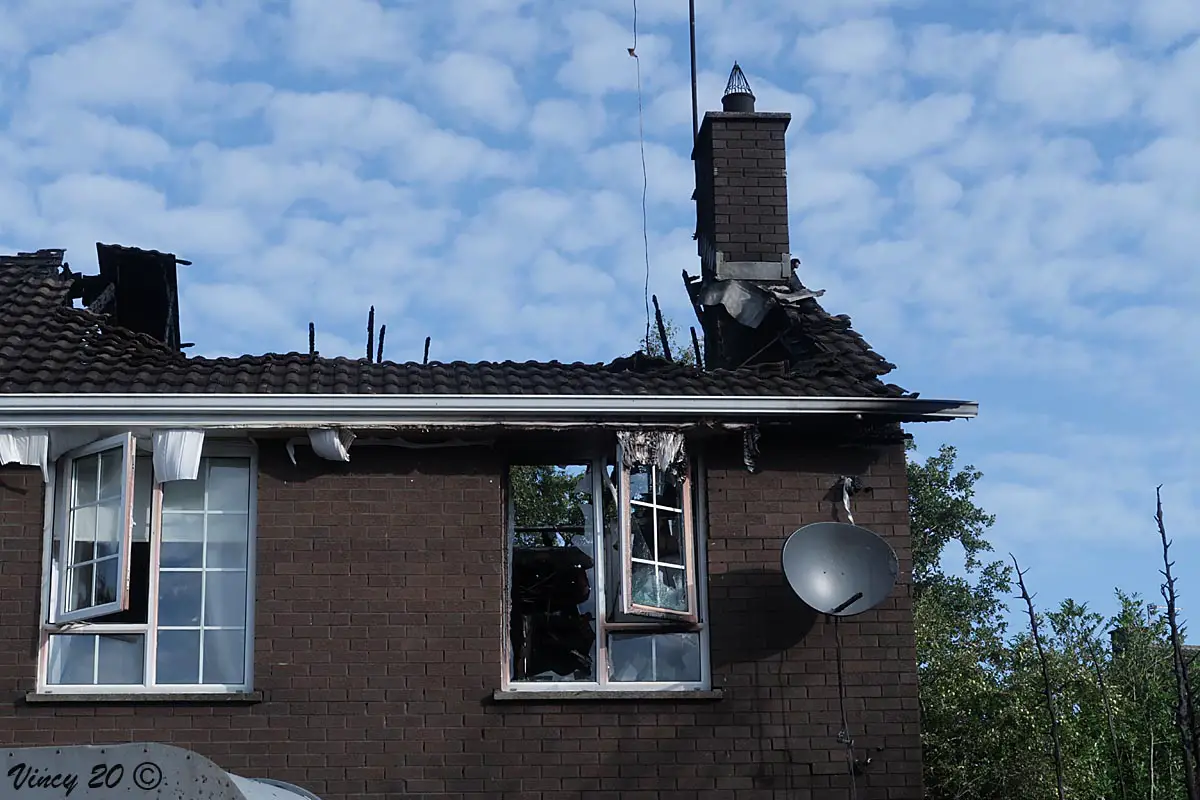 "It was just such a gallant effort all round. The police liaising with the families and offering that sort of support were fantastic too – we are so grateful to have them."
She added: "When that mummy arrived back yesterday, she obviously didn't know where her child was and I made sure I had spoken to police, who then knew where they could come and get him.
"That was all done quite quickly when she arrived on the scene, so she wasn't distraught looking for him because I'm sure that must have been a horrendous drive home for her.
"We had to walk her through the front of a neighbour's house to come and get him; she was in so much shock. They've lost everything.
"And not to mention the bravery shown by the man to rescue the poor dog. There were so many others too like him; people who came and helped keep the scene under control – a really fantastic community response."
Armagh sinn Fein councillor Garath Keating, speaking to Armagh I at the scene, said: "The key thing to take away is that nobody was hurt, it could have been very different.
"You can see how intense the flames were yesterday and it really is a miracle that no one was injured or hurt.
"Thanks to the very brave work, the very heroic work of the fire service who were here all day pretty much yesterday.
"That obviously prevented any further damage, prevented any loss of life which is the main thing.
"I think everyone has a lot of sympathy for the families that have lost so much here, it just doesn't bear thinking about, some of the personal belongings that have been lost and things that just can't be replaced.
He added: "There has already been an unbelievable effort, the amount of people that have already been contributing to the JustGiving page on Armagh I.
"It's not surprising, Armagh, the community spirit here is just unbelievable."
"Anybody could be in this situation and it just shows you how quickly things can change in the blink of an eye.
"Again it is a very timely reminder for people just to make sure that they have got home insurance and that all of their policies are up to date because the unexpected could happen at any time.
"It is an awful thing to come home to some time and find that your home, your house, your belongings have all been destroyed."
A fundraising campaign set up by Armagh I has raised £2,700 for the devastated families in less than 24 hours. You can donate here.
In total, 10 fire appliances attended the incident – two from Armagh, one from Keady, two from Lurgan, two from Lisburn, two from Springfield and one from Pomeroy.
Firefighters worked for hours to extinguish the fire, which was under control by 8.43pm.
The cause of the fire is believed to be accidental ignition.
Meanwhile, a fundraising campaign set up by Armagh I has raised £2,600 for the devastated families in less than 24 hours. You can donate here.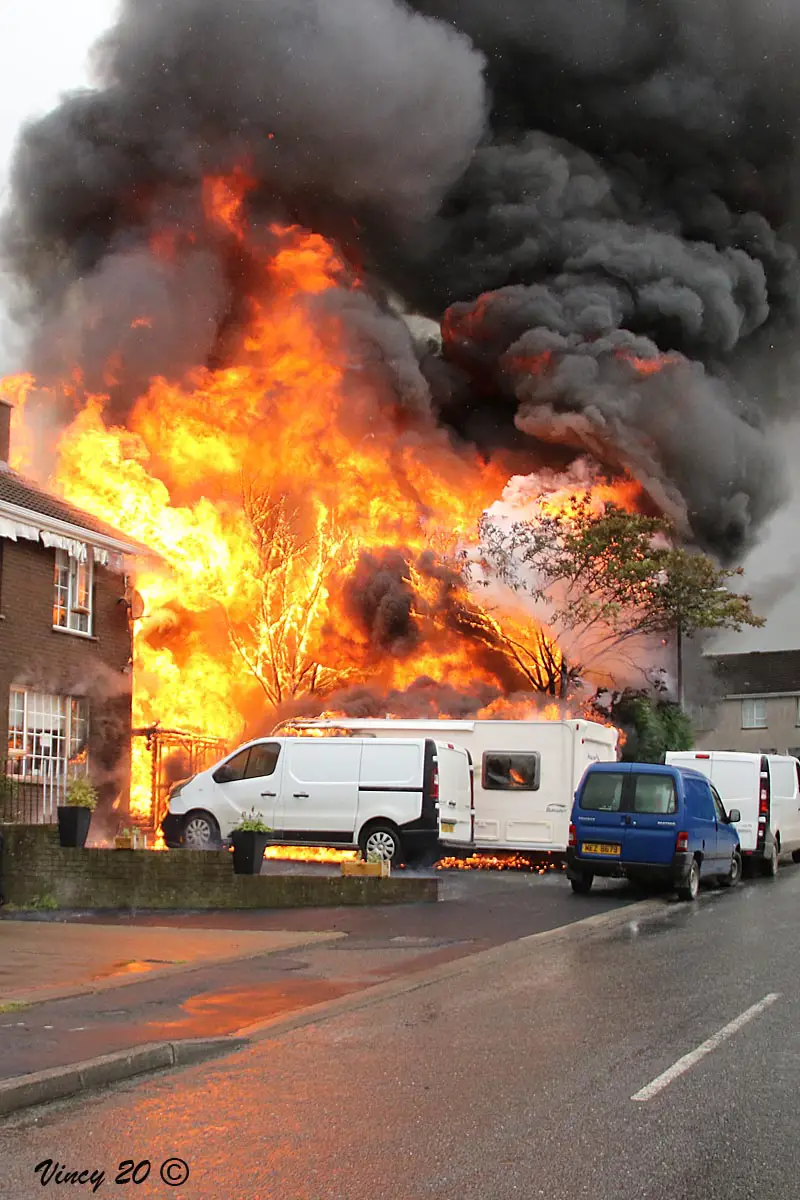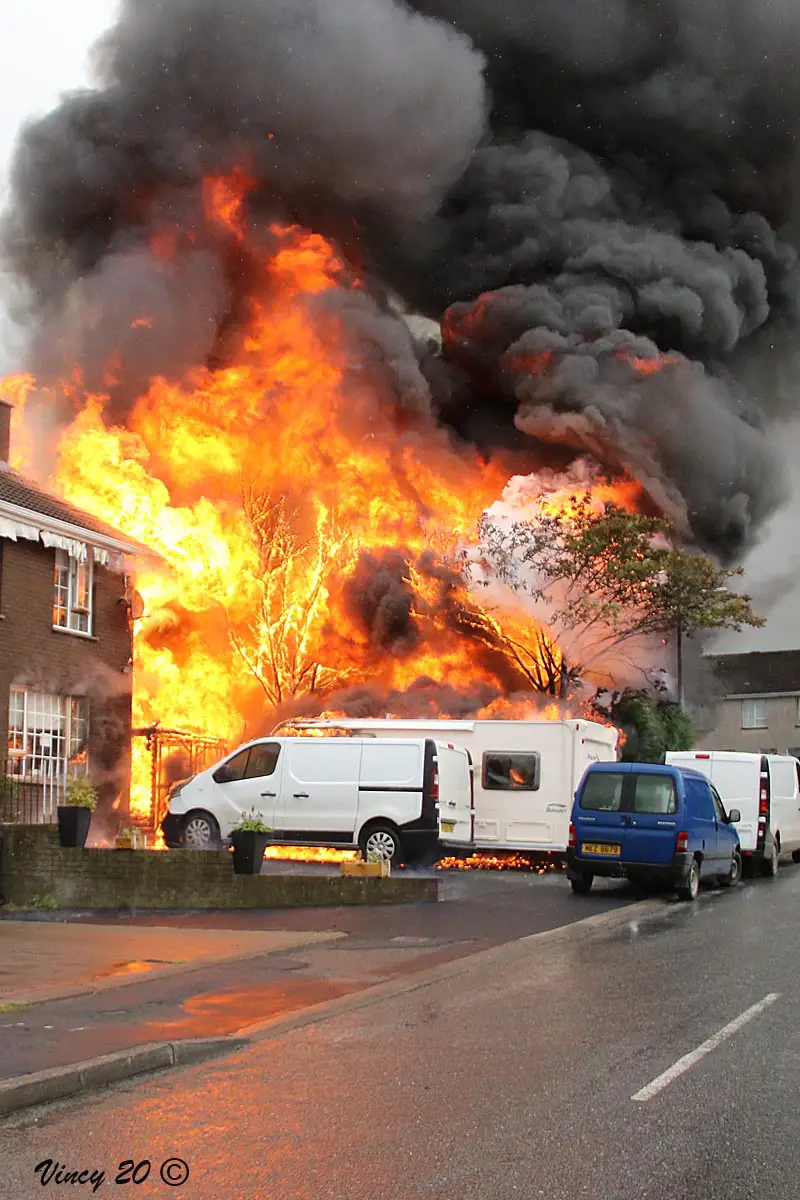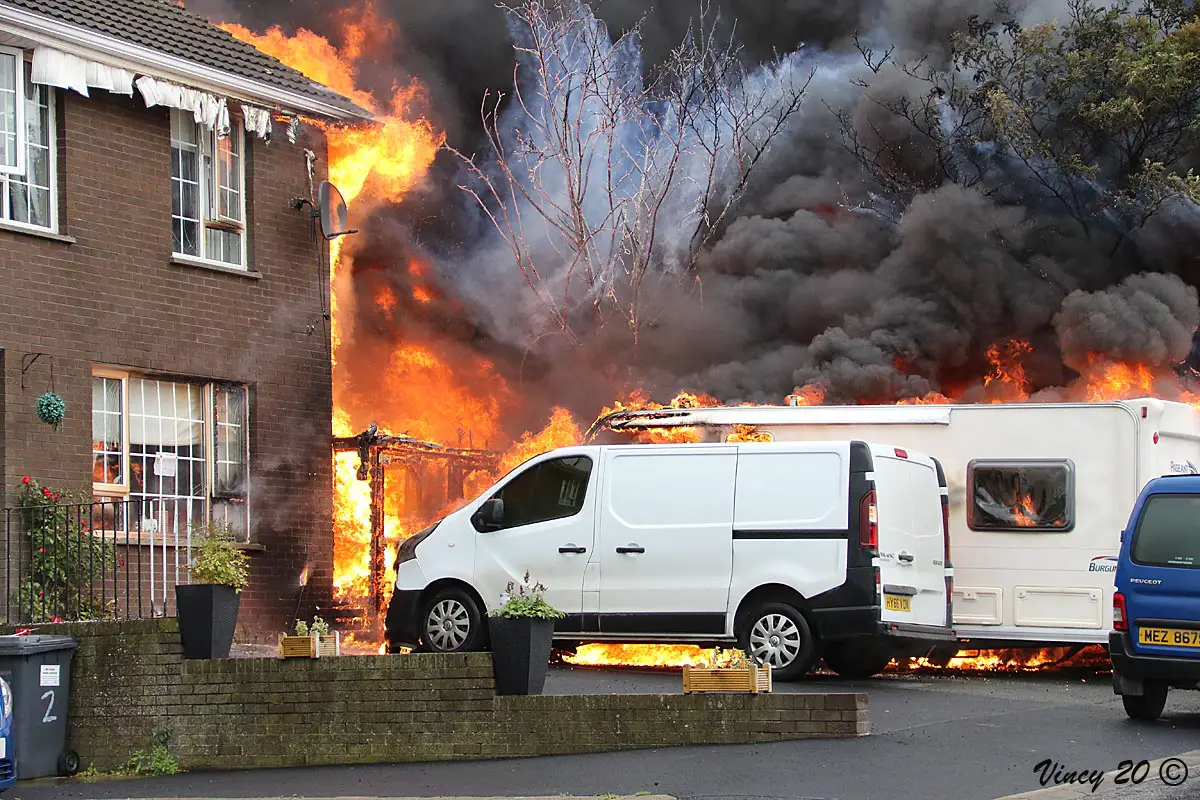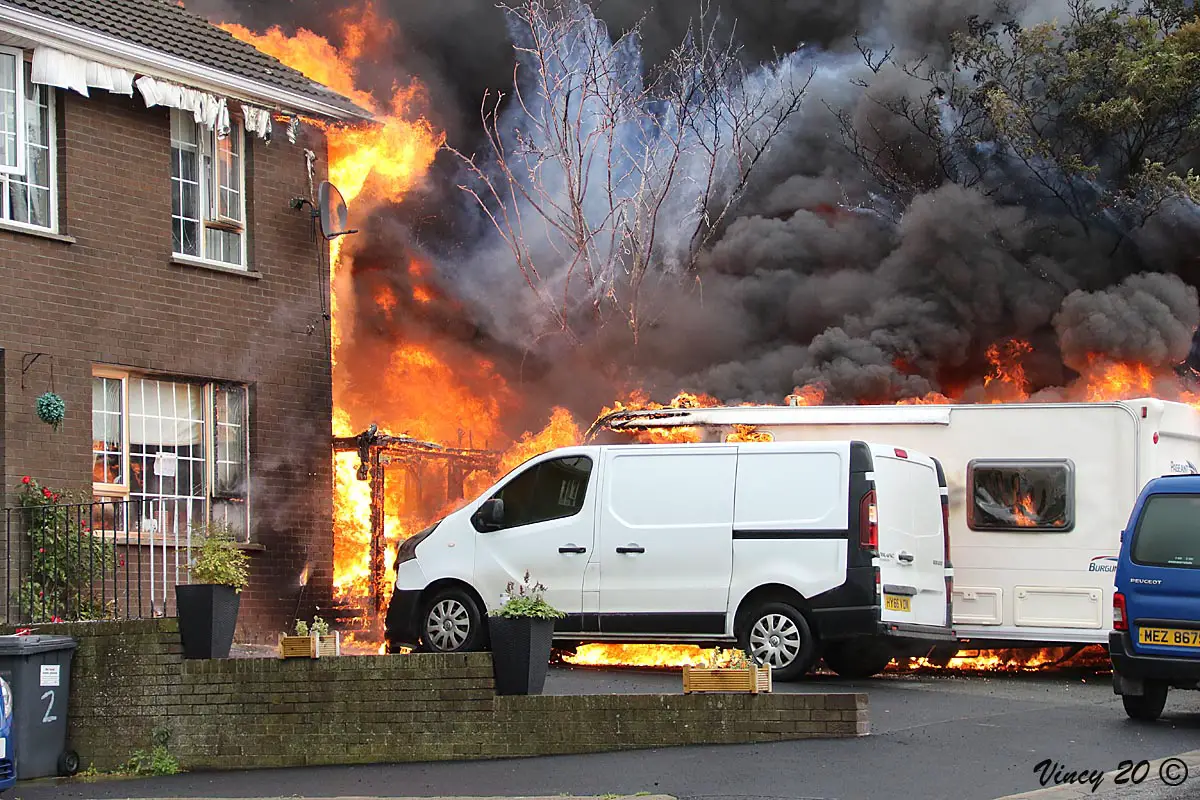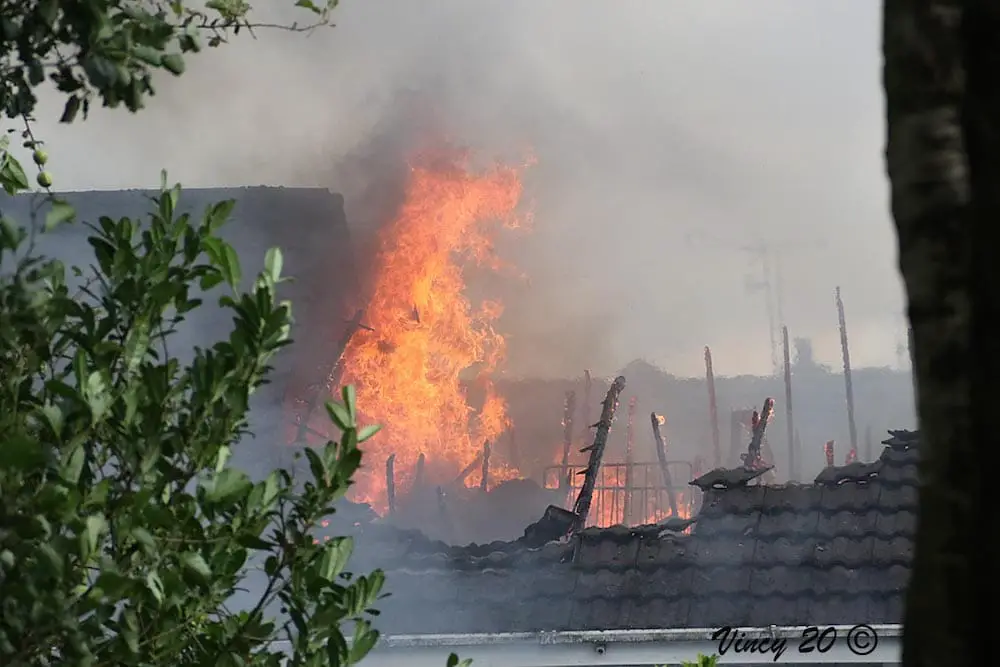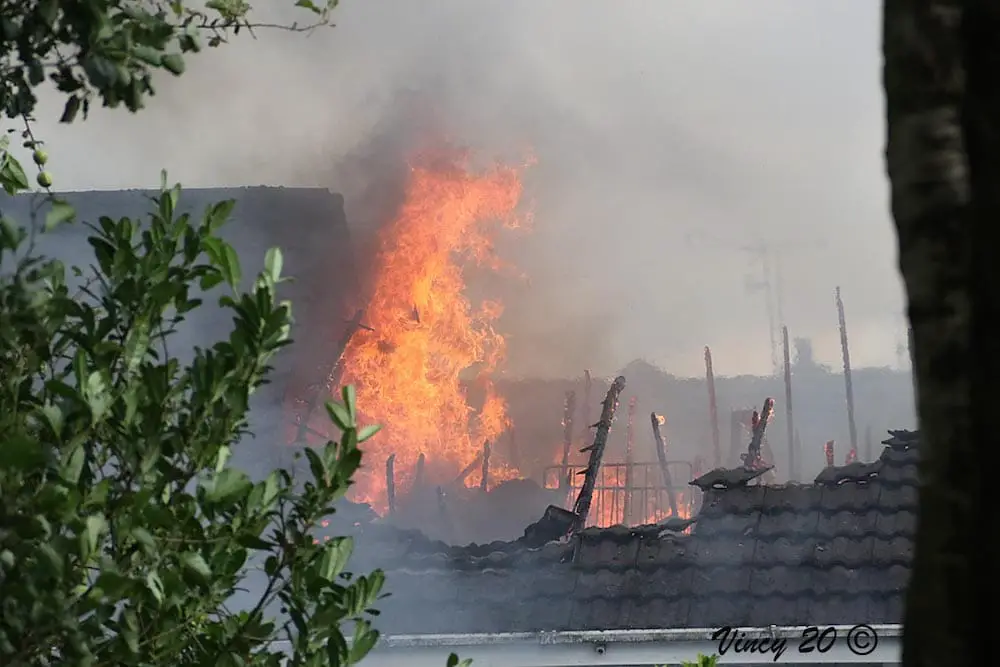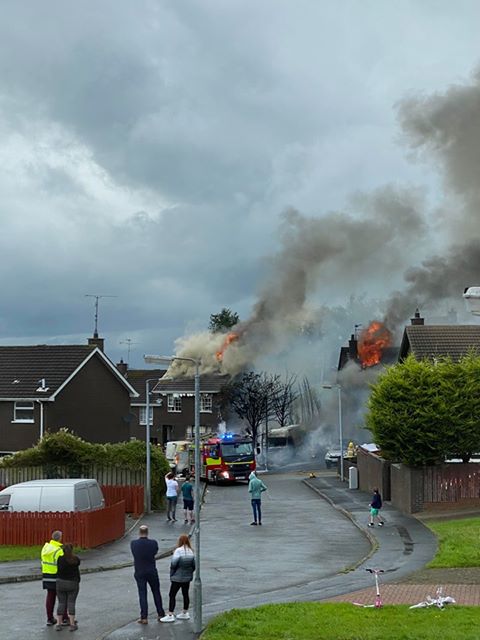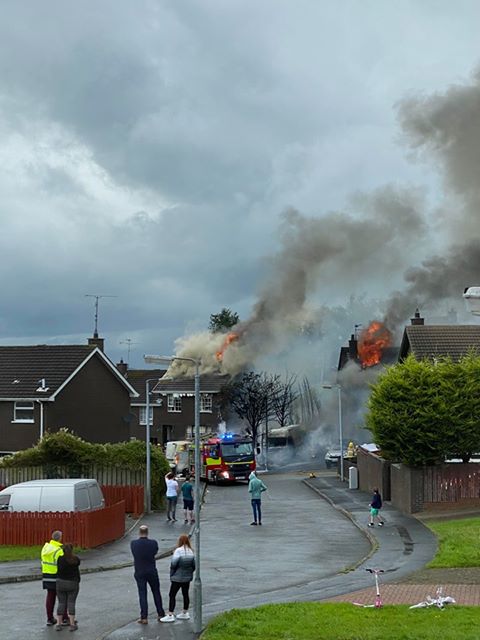 Sign Up To Our Newsletter