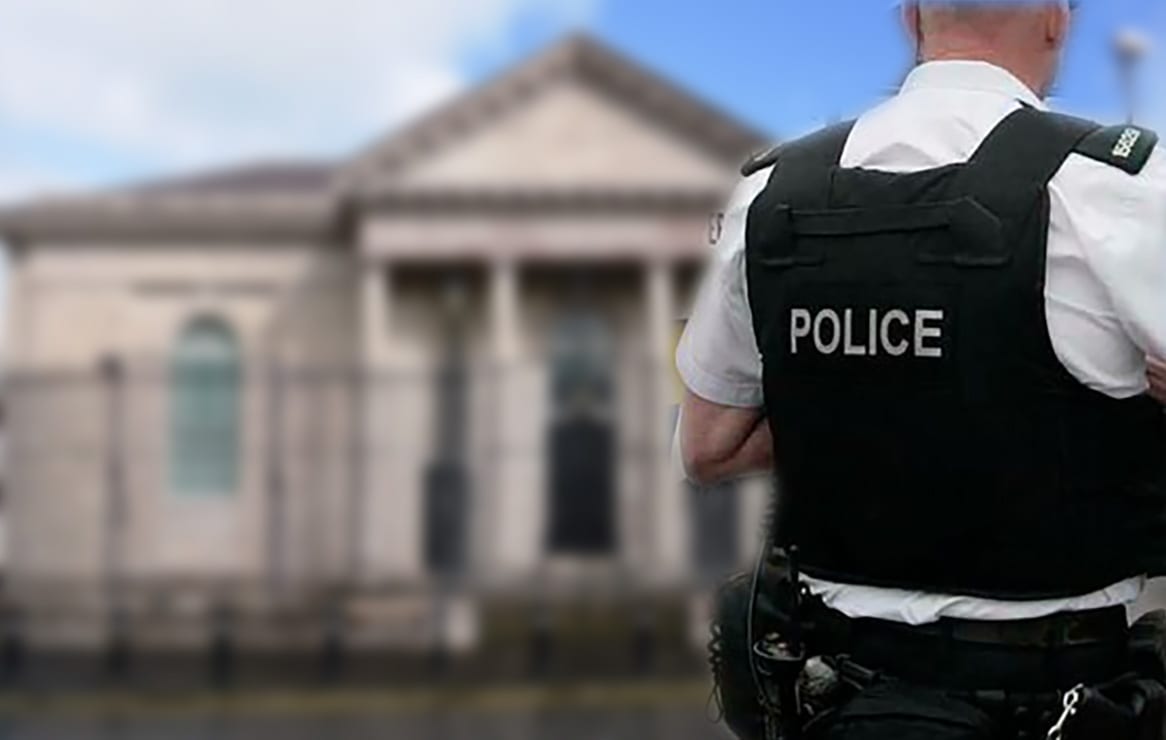 A Killylea teenager who refused to give up his car after police found it in a dangerous condition with no MOT or insurance has been disqualified from driving for three months.
Court heard the 19-year-old squeezed the hand of a female officer who tried to take the keys of the vehicle leaving her with small cuts to her fingers.
Drew Allen, of Kennedies Road, pleaded guilty to using a vehicle without insurance, no vehicle test certificate, using a vehicle in a dangerous condition, resisting police and assault on police at Armagh Magistrates' Court on Tuesday.
It was heard that on May 6, at 9.30pm, police on patrol in the city were waved down by a member of the public.
They were concerned about a black car which was being driven erratically and was making excessive noise.
Officers located a Volkswagen Golf on the Lonsdale Road which matched the description given and was making loud noises.
Checks revealed that the car did not have a valid insurance policy.
Police spoke to the driver, who identified himself as the defendant, and claimed that he was covered by traders insurance policy.
However, checks showed this not to be the case.
When informed that the vehicle was to be seized, Allen reacted by swearing before blocking police access to the car and putting the keys in his pocket.
As a female officer tried to take the keys the defendant squeezed her hand with force around the keys leaving her with small cuts on her fingers.
Allen was subsequently taken to the ground before being placed in the rear of the police vehicle.
After the car was seized, analysis showed numerous faults including leaks to the shocks and loose steering.
During a voluntary interview, the defendant accepted that he was the owner of the car having bought it a few weeks prior.
He accepted that there was no insurance or MOT for the vehicle.
Allen accepted wrestling with the officer but apologised saying he did not mean to cause any injury.
Court heard that the defendant was training to be a mechanic.
Defence solicitor Ronan McCourt stated: "The facts are accepted. This is a naive young man who reacted poorly over fear of the vehicle being taken away.
"The car has since been dismantled. This was an overreaction and a poor reaction by a young man with a number of problems in his personal life."
He continued: "He is fully apologetic for his behaviour. This was a plea at the first opportunity and this is not a man likely to be before the court again."
District Judge Rosie Watters stated:  "I hope this is the final appearance in court you have. You reacted badly but it would appear there was no lasting injury."
Allen was disqualified from driving for three months and ordered to pay a fine of £500, along with the offender's levy of £15, within 26 weeks.
Sign Up To Our Newsletter